Are you ready to dive into the fascinating world of Qatar? This little country in the Arabian Gulf might be small in size, but it's big on surprises! Today, we're going to take a break from the serious stuff and delve into some fun facts about Qatar that will blow your mind.
From giant pandas to sports museums, we've scoured the length and breadth of this middle-eastern paradise to bring you the most quirky and interesting facts that are sure to turn your perception of Qatar on its head.
Let's get started.
1. It's Compact Yet Full of Adventure
In the world of travel, size isn't everything! Qatar, for instance, is pretty tiny when you compare it to most other countries. This small treasure spans just 11,437 square kilometres (or 4,471 square miles). To help you understand just how tiny it really is, Qatar is around the same size as the U.S. state of Connecticut!
What it lacks in size, it more than makes up for in adventure. Where else could you go on desert safaris, have fun at the beach, and explore world-class museums all in one country within a short layover? So, if you're short on time but want to do a little bit of everything, Qatar is your go-to destination.
2. Qatar Has a History Dating Back to the Stone Age
It often feels like Qatar has sprung out of nowhere. Sure, it's the country everybody's talking about nowadays, but wind back twenty years and you may not have even heard of Qatar! The country is far from new, though.
In fact, the nation was found on one of the first maps of the world, back in the 2nd century A.D., labelled as "Qatara". That's just the beginning, though. It turns out, Qatar is even older than that! Stone tools and pottery fragments found across the country tell tales of an even older past, dating back to the Stone Age.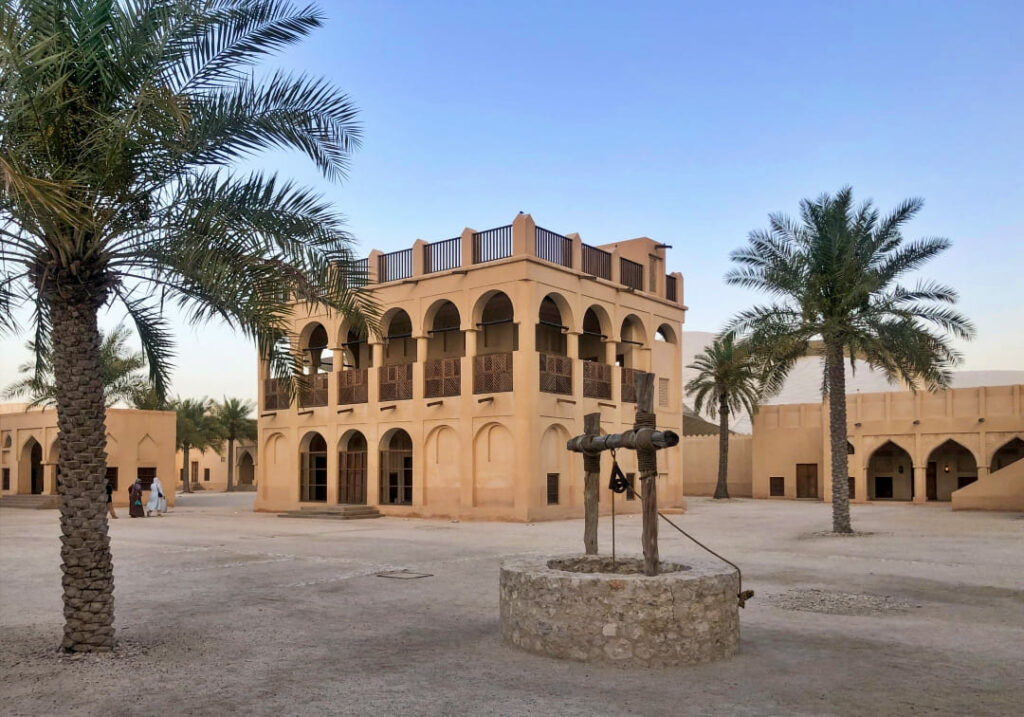 Speeding to more recent history, Qatar was under British protection until 1915, with the Al Thani family taking the reins since then. So, if you're a history buff, there's no doubt about it – Qatar has plenty of history to keep you occupied.
3. Pearl Diving is Qatar's Ancient Industry
Here's a pearl of wisdom: before the Qatari oil boom, pearl diving was Qatar's lifeline, and a huge source of the country's income. Pearls were actually such a huge industry that, a hundred years ago, pearls made up a whopping three-quarters of Qatar's exports!
Capturing these mesmerising gems was no easy feat. Pearl divers braved decompression sickness and sea creatures to gather pearls, constantly on the hunt for the particularly coveted Dana pearls, which were adored in Europe for their perfect roundness. Nowadays, the industry is in decline due to cultured pearls, but you can still learn all about this exciting era in Qatar's history at the Qatar National Museum, or even try your hand at pearl diving.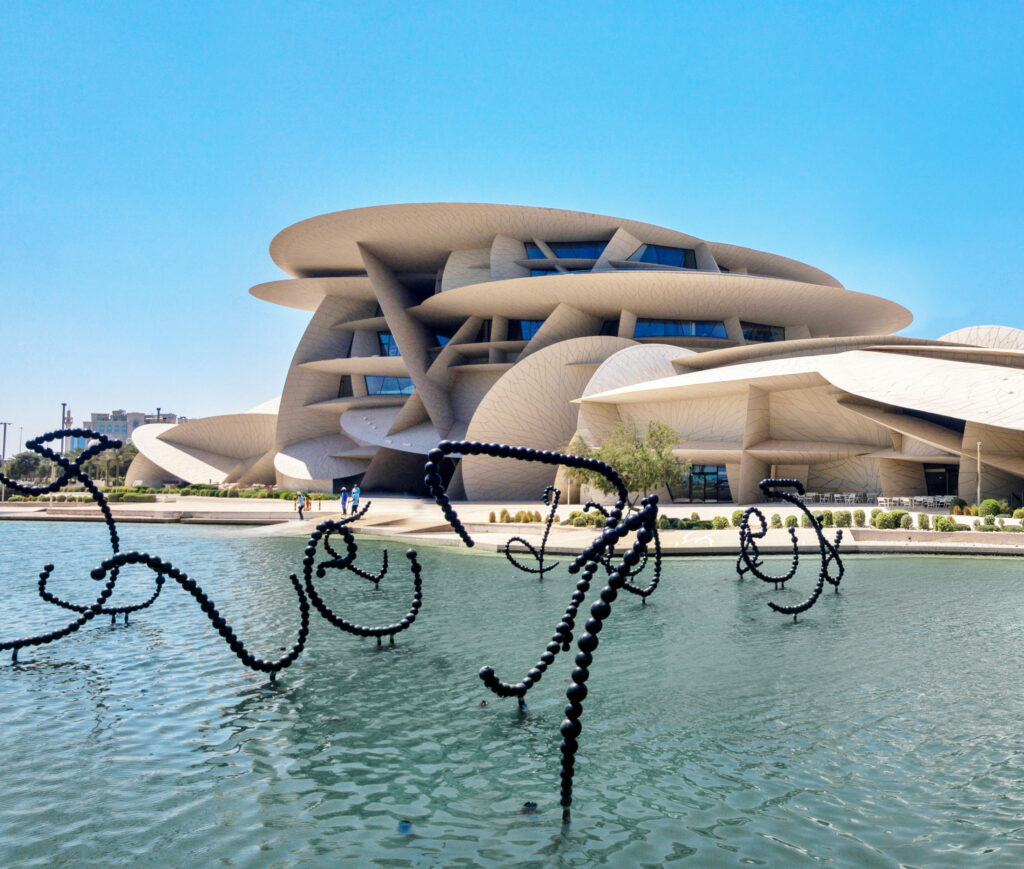 4. It Has a Close Connection to Purple Shellfish Dye
Many people associate purple with royalty, and that's because only the wealthy could afford purple clothes back in the day! Why? Well, purple dye used to be incredibly expensive, since it could only be made from shellfish in certain parts of the world.
One of these lucky places was Qatar, and you can visit the special area in Qatar to learn more about the old tradition of making purple dye. The island, called Purple Island, or Jazirat bin Ghannam, was the home of the shellfish needed to make this purple dye.
The island is well off the Qatari tourist trail, so if you're looking to explore somewhere less "manicured", this is the perfect place to visit.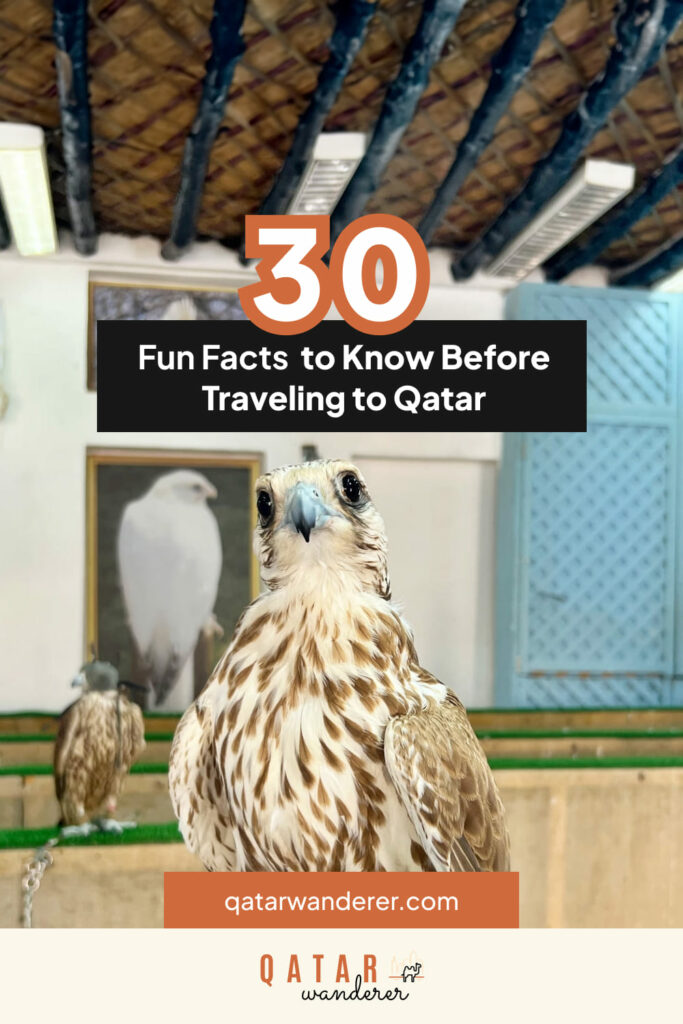 No time to read?
Pin it on Pinterest and revisit it later.
5. It's Now One of the Richest Countries in the World
After gaining independence from Britain in 1971, Qatar has gone from strength to strength, rocketing into the top ranks in the list of the richest countries in the world. It's come a long way in a relatively short time!
From its humble beginnings as a small fishing industry, the country struck gold with its abundant oil and natural gas reserves, which catapulted its wealth generation through oil exports. Qatar is now the fifth-largest global producer of oil and the top exporter of liquefied natural gas.
Qatar's prosperous economy has allowed the government to invest heavily in infrastructure, education, and healthcare, providing a high standard of living for its residents. The World Bank's Global Economic Prospects report projected a 4.9% GDP growth for 2022, making it the fastest-growing economy in the GCC for 2023 and 2024. In 2021, Qatar's GDP was a whopping $180 billion, with a GDP per capita of $115,000. That makes Qatar the richest country in the Arab world, on a per capita basis.
6. It's a Kitesurfers' Paradise
Qatar is a gem for kitesurfing, drawing enthusiasts from all over the world to hit the waves thanks to its steady winds and warm climate. It's no surprise that the GKA Freestyle Kite World Cup 2023 happened in Qatar.
The coastline of Qatar is dotted with various kitesurfing havens, with Fuwairit Beach and Al Wakrah Beach among the favoured. And if you fancy a cosy stay, the Hilton's Fuwairit Kite Beach Resort, a luxury accommodation option, is just steps away from the beach. It's the go-to accommodation option for kitesurfers in Qatar!
7. It's Not Just Sand and Sea
Think of Qatar, and you'll probably picture tall desert sand dunes, sandy beaches, and the sea. It's much more than that, though. Yup – contrary to popular belief, Qatar isn't all sand and sea! The Al Thakira Mangrove Reserve, home to the dominant Avicennia Marina species, offers a refreshing change of scenery from all the sand. During winter, hundreds of flamingos paint the sky pink here, while various fish and crustaceans frolic beneath the waters. We bet you didn't expect to see that in Qatar!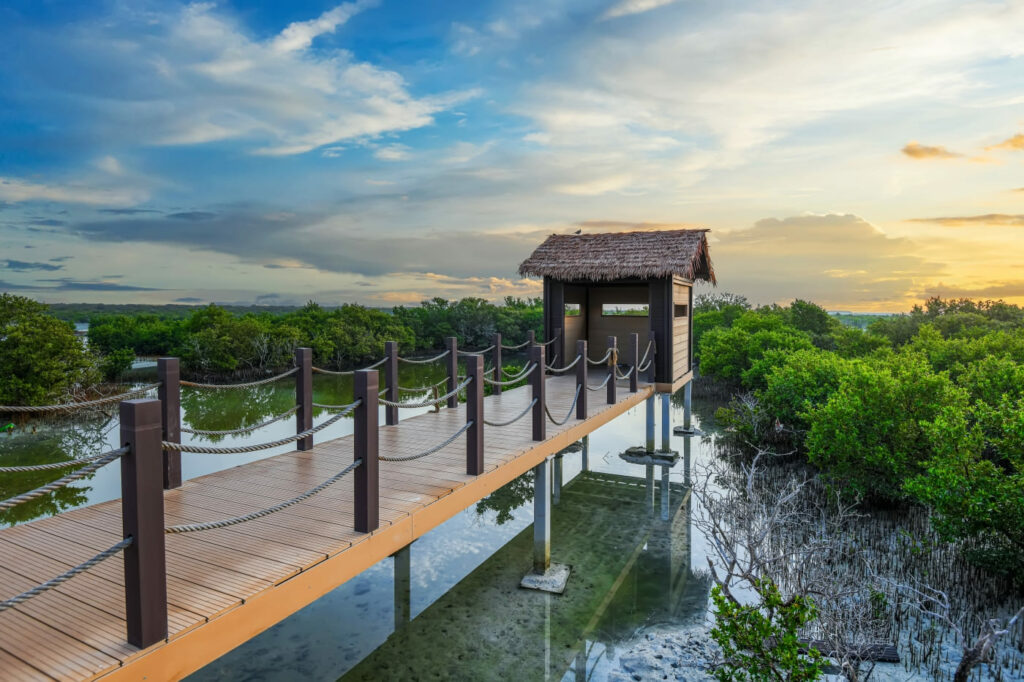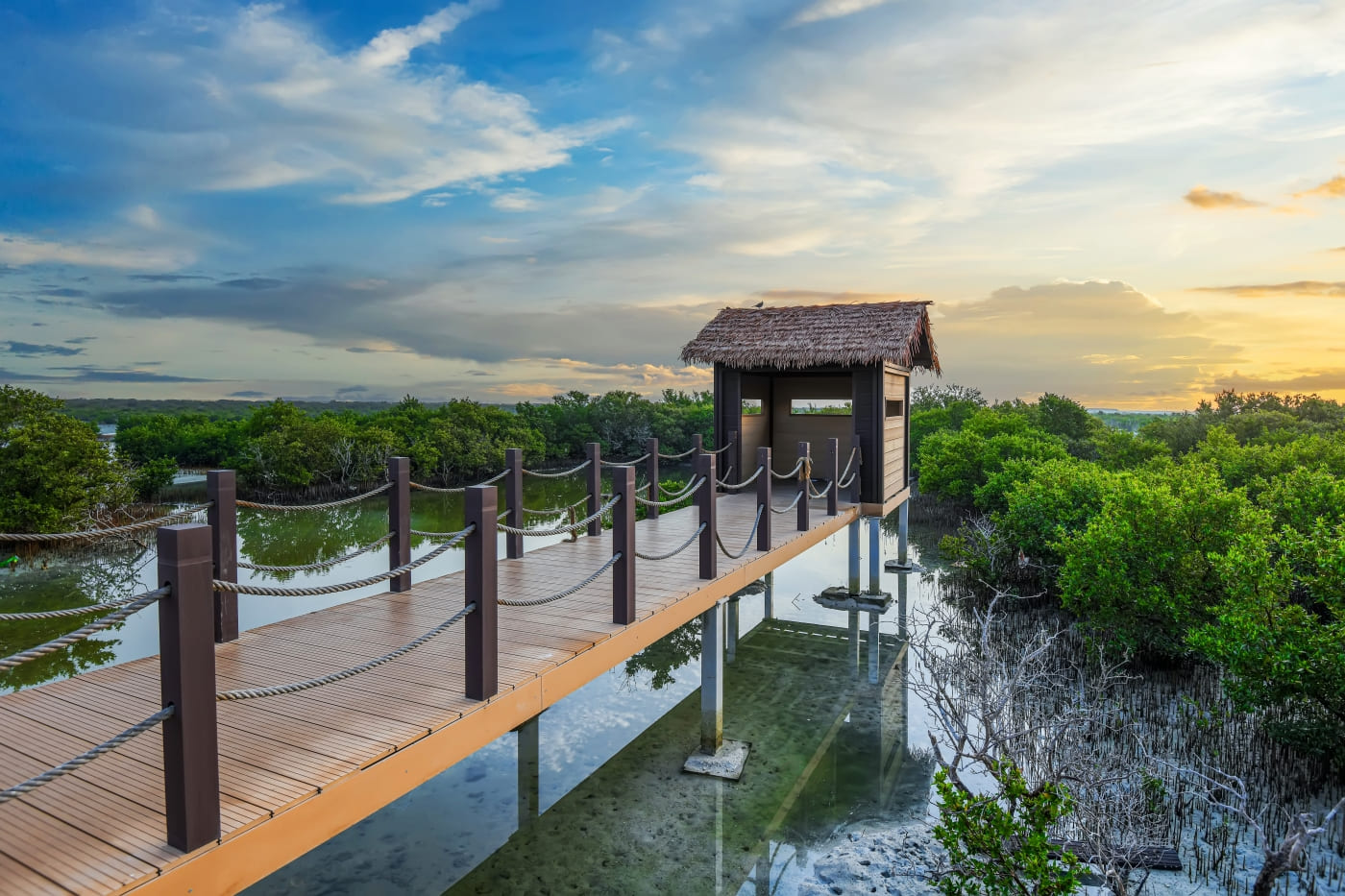 You don't even need to venture out of Doha to see some greenery. Aspire Park is the perfect urban oasis, with its lake, running track, playgrounds, and cafes, making it the perfect family-friendly spot.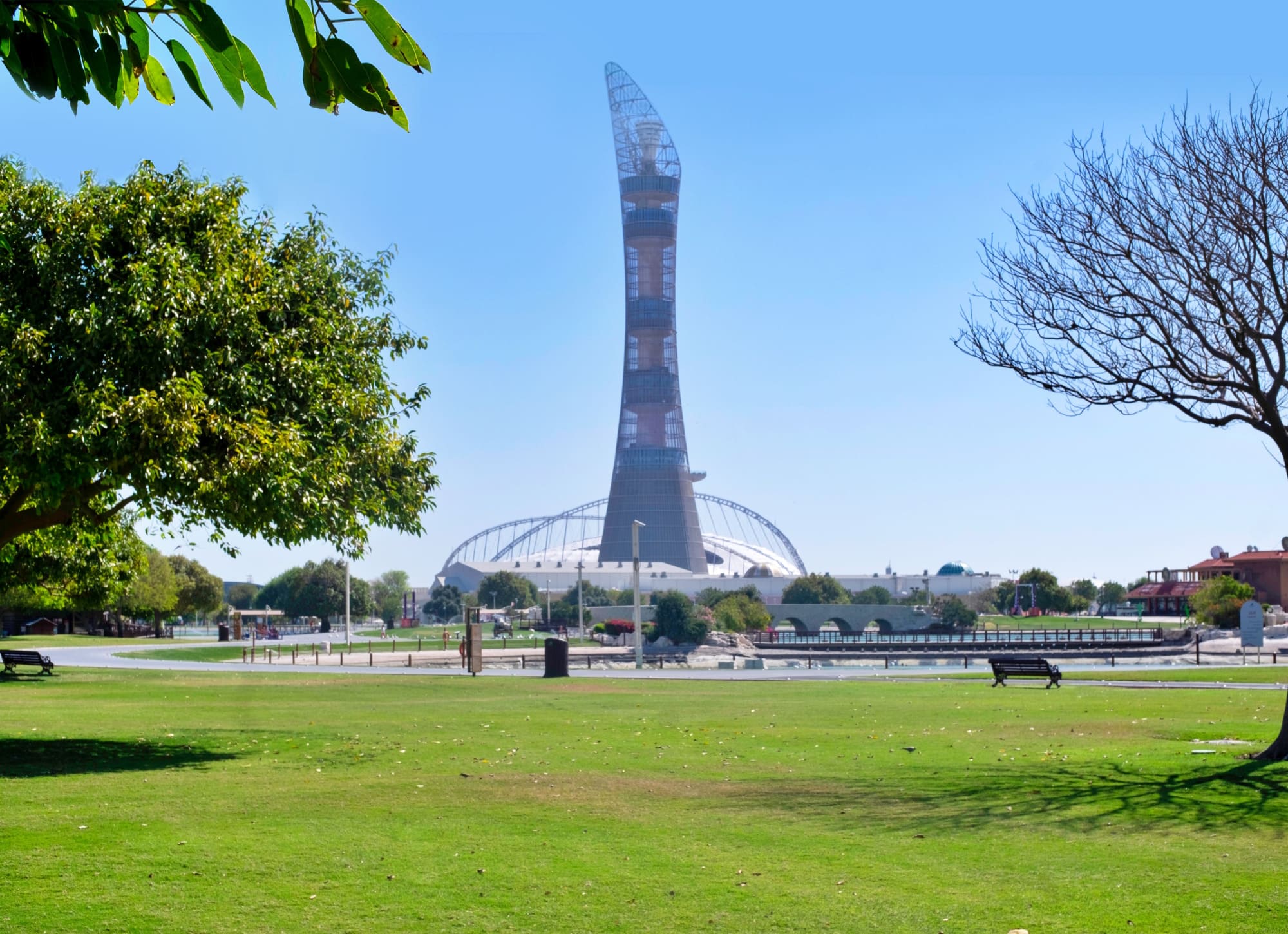 8. It's Where the Sea Meets the Dunes
On the southernmost tip of Qatar, bordering Saudi Arabia, you'll find the UNESCO-nominated Khor Al Adaid or the Inland Sea. Here, towering sand dunes caress azure waters, crafting a spectacle that is rare and magical. We've established that Qatar is more than just sand and sea, but there's no doubt about it – its sand and sea are nothing short of spectacular. The journey to this unique landscape is just as thrilling as the destination itself, with dune bashing, desert camping, and swimming among the top activities.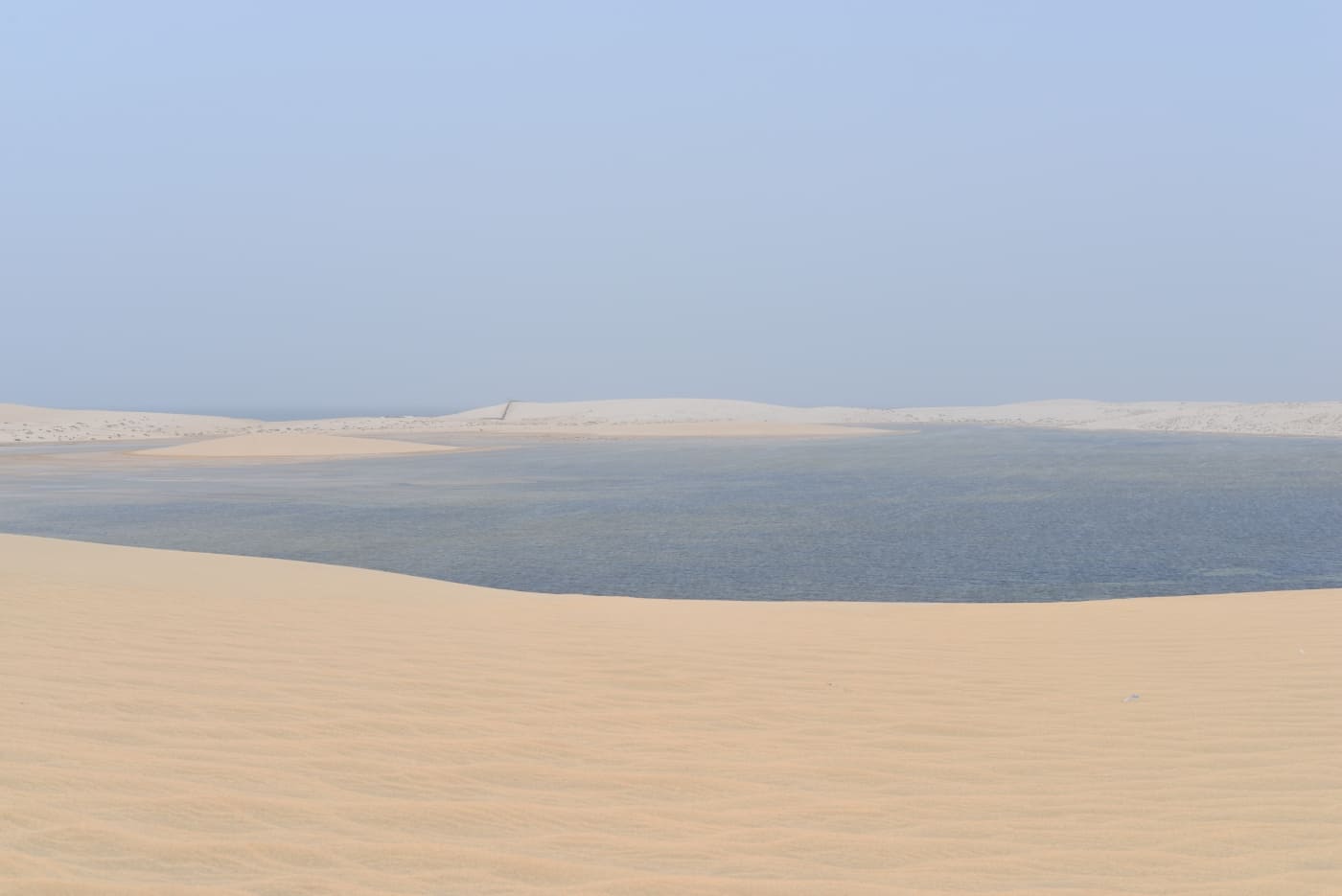 Khor Al Adaid is not just a tourist magnet and a must-visit site outside Doha, but it's also an essential ecosystem for Qatar and the Arabian Peninsula. Since being declared a natural reserve in 2007, it's become a sanctuary for a variety of wildlife, including sea turtles, ospreys, cormorants, flamingos, desert foxes, and even the endangered Arabian Oryx.
9. It's Home to a High Density of Dugongs
Qatar is home to one of the highest densities of dugongs in the world, with more than 800 of these creatures observed off the coast of Qatar in recent years. These gentle, herbivorous marine mammals, often referred to as "sea cows," can be found in the shallow waters along the Qatari coastline.
Dugongs feed on a whopping 90 pounds of seagrass daily and can hold their breath for up to 11 minutes while diving to depths of around 33 metres. They're seriously impressive.
These shy creatures tend to avoid human contact, but that doesn't mean you can't catch a glimpse of them in their natural habitat on a boat trip!
10. It's the Safest Country in the World
You may have heard that Qatar is a safe country to visit, but did you know that it's been officially rated the safest country in the world for five years straight? That's right – in 2023, the Numbeo Crime Index 2023 ranked Qatar first place yet again.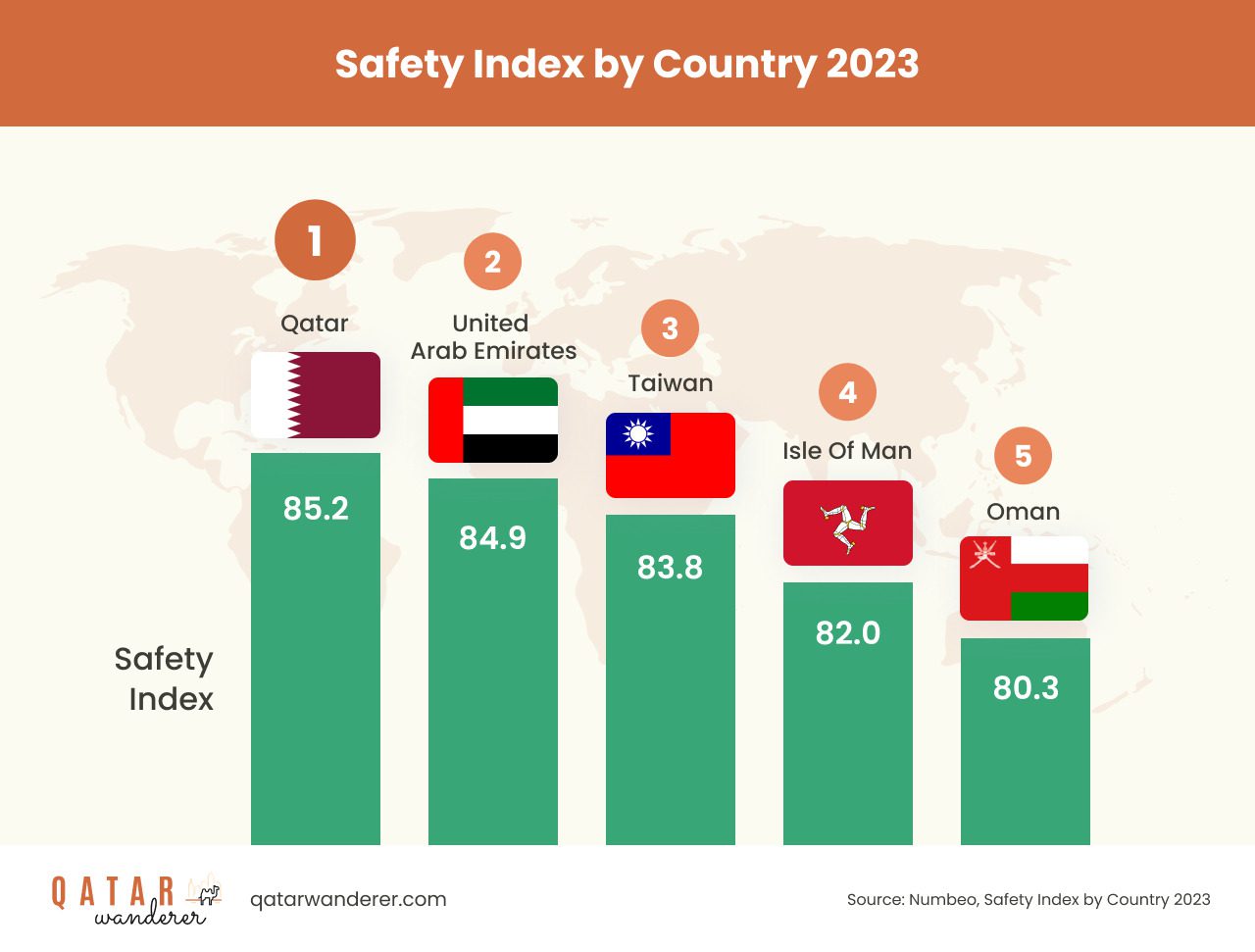 The country first secured this prestigious title back in 2019 and has maintained its top spot ever since. The 2023 survey included 142 countries, so the fact that Qatar has managed to come out on top yet again is a true testament to its safety.
11. The Weather Is Not Always Hot
Here's a surprise – Qatar isn't always a sweltering desert! In fact, for a good chunk of the year, Qatar actually has a rather pleasant climate, making it a haven for outdoor aficionados. Wondering when the best time to visit Qatar is? That's easy – it's between November and March, when the temperatures finally drop and sightseeing becomes a breeze.
During this time of year, you can expect average temperatures to dance between a comfy 18°C to 25°C (64°F and 77°F), perfect for leisurely strolls without working up a sweat. If you're a watersports enthusiast or just fancy a swim, December's sea temperature of around 24°C (75°F) should be quite inviting.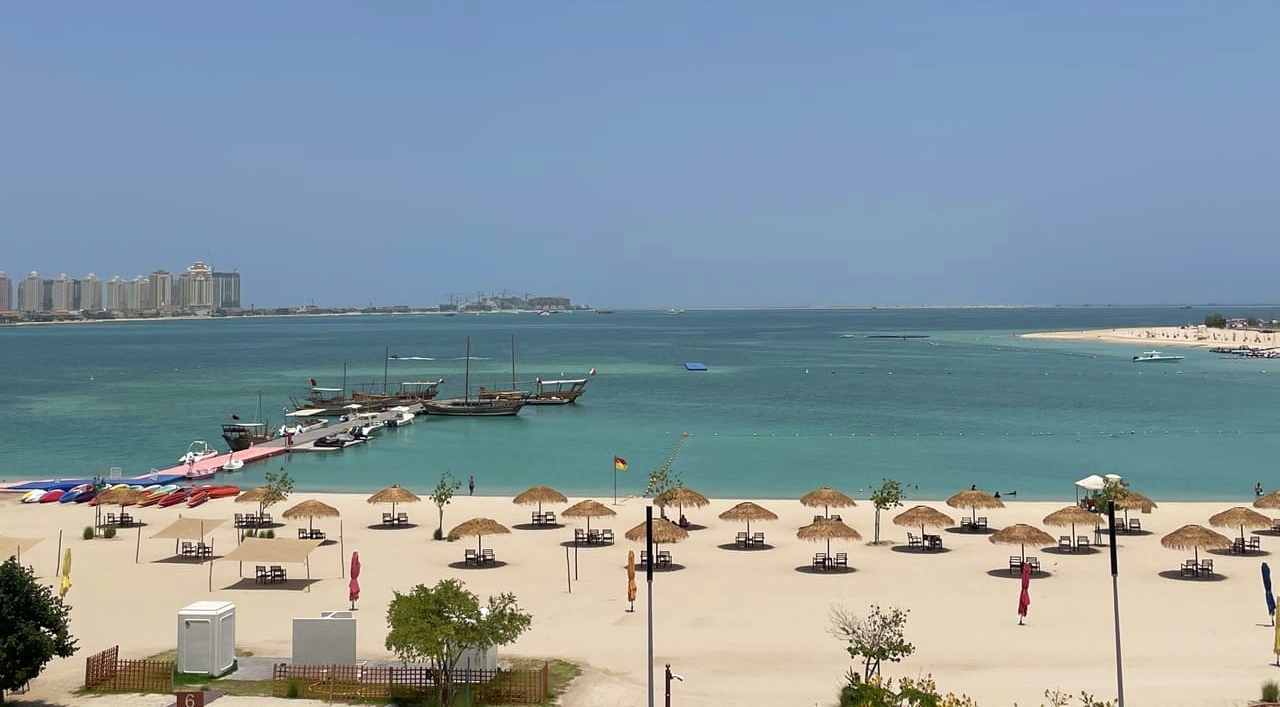 It's worth bearing in mind that although the temperatures are mild in January and February, they tend to be the coldest and wettest months in Qatar. So, brace yourself for some nippy evenings and sporadic showers. In these months, the sea temperature can dip to around 20°C (68°F), which may make swimming a bit too chilly for some.
12. It Has a One-of-a-Kind Flag
The flag of Qatar boasts an unusual combination of maroon and white with a nine-point serrated band that reflects the country's rich cultural heritage. Interestingly, the design is inspired by the traditional red garments, known as Qatari Burdas, worn in the country.
But what makes the flag even more unique is its aspect ratio of 11:28, which is quite uncommon. The colour maroon was chosen way back in 1932, beating out a proposed British red. And to this day, the colour remains consistent with the original design, which was adopted after Qatar gained independence from the British in 1971.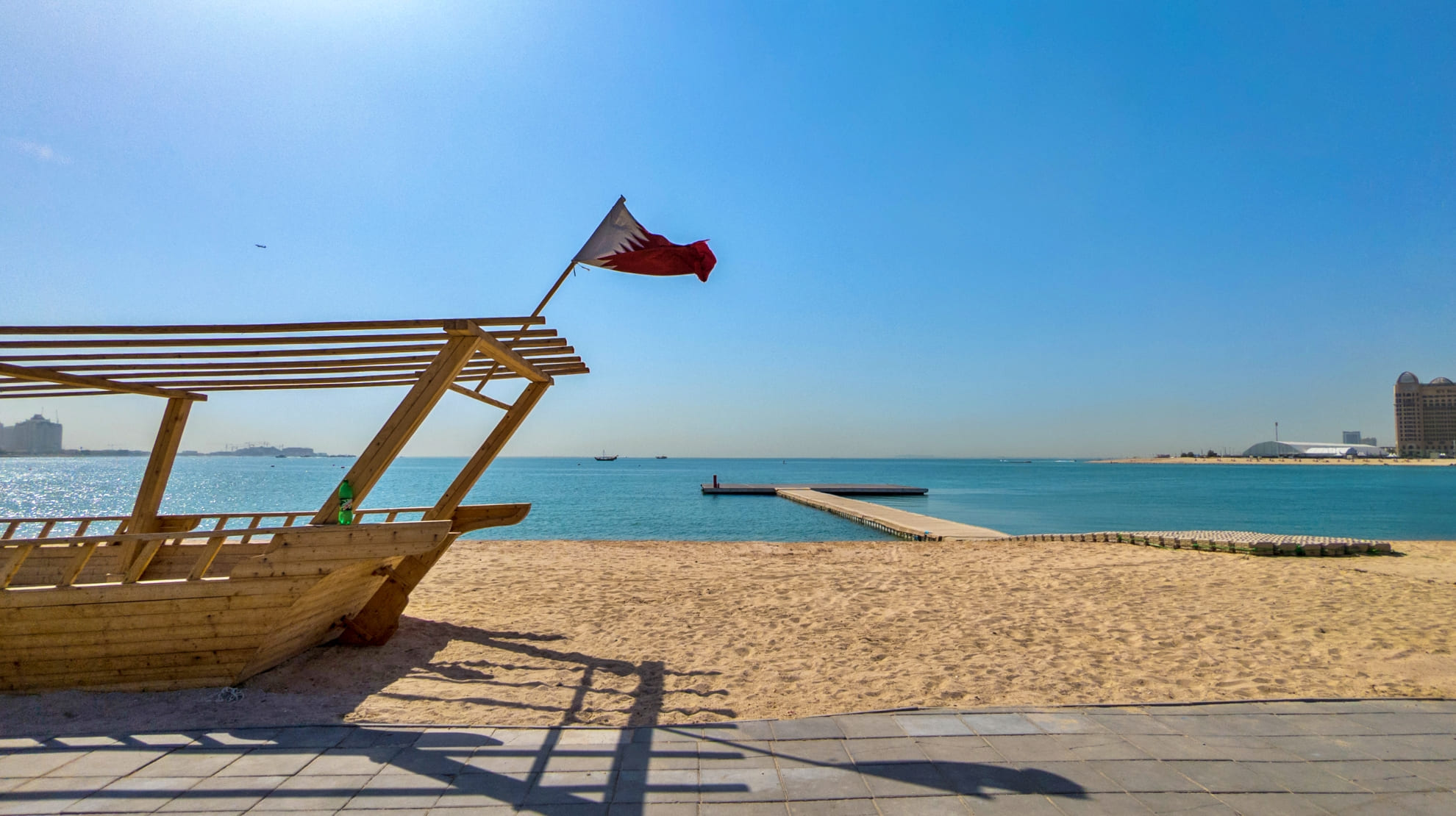 The nine-point serrated band on the flag is symbolic of Qatar being the ninth member of the reconciled emirates and the Gulf Cooperation Council. Who knew so much thought went into designing a flag?
13. Doha Metro Is One of the Fastest Metro Systems in the World
The Doha Metro isn't just one of the fastest metro systems globally, it's also a plush, seamless travel experience. With trains hitting speeds up to 62 mph (100 km/), you'll get from A to B in the blink of an eye.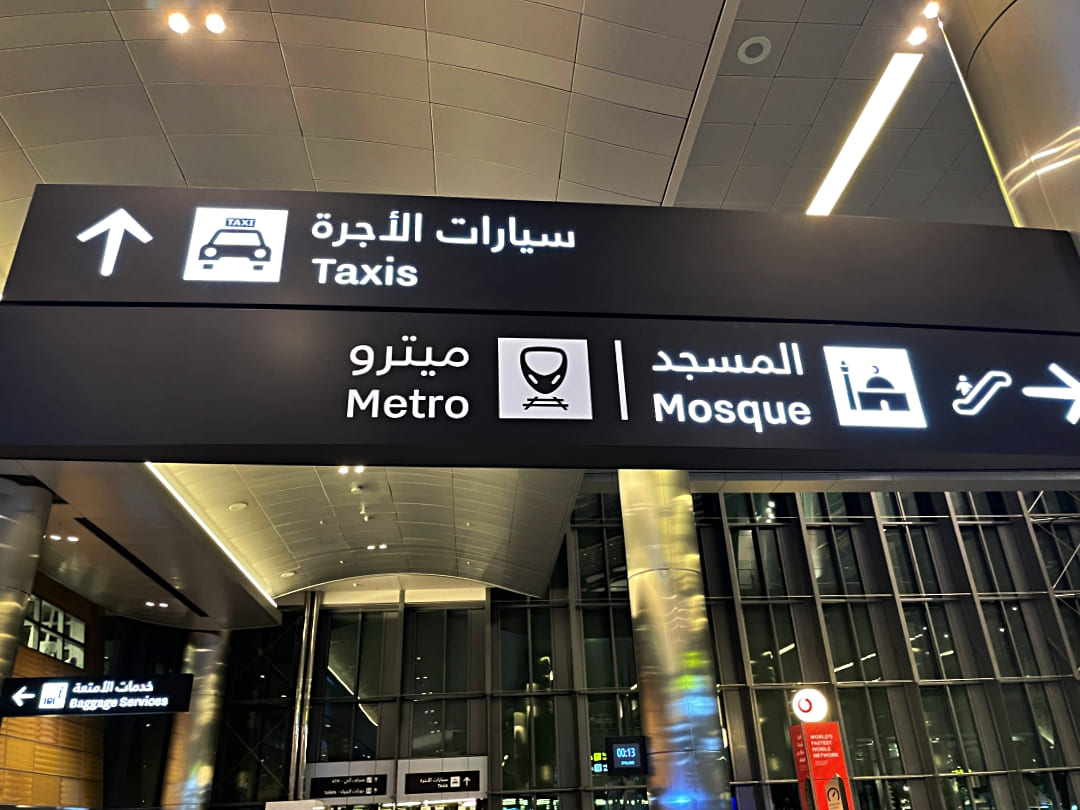 This is Qatar, so of course there's also a luxurious option for passengers on the Metro. The Gold Class cabin offers an upscale experience, complete with USB ports for device charging, on top of the standard Wi-Fi which is available in all cabins.
14. It Hosted the First-Ever World Cup in the Arab World
In 2022, Qatar made history by being the first Arab country to host the FIFA World CupTM. Football aficionados watched in excitement as Argentina clinched the top spot, defeating France 4-2 in penalties following a thrilling 3-3 draw in the final's extra time.
The tournament spanned eight phenomenal stadiums, with an average capacity of 53,280 spectators, and people travelled from all over the world to watch the beautiful game played here. The largest stadium of them all, the Lusail Stadium, could accommodate a whopping 88,966 fans and was the most frequented venue, hosting 10 matches, including the finale.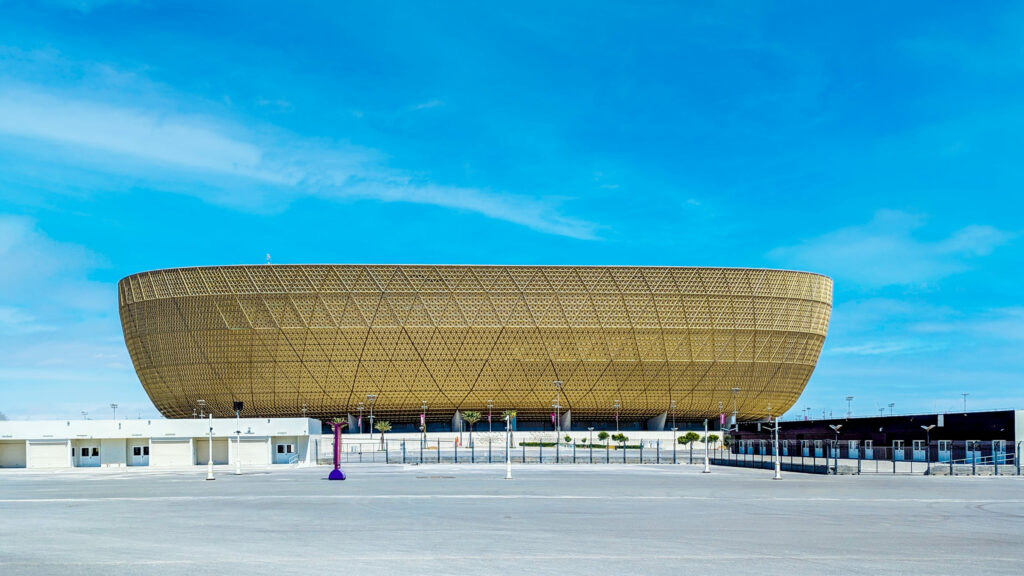 15. The Arabian Oryx is Qatar's National Emblem
The Arabian Oryx, Qatar's national animal, is a symbol of national pride and successful conservation. Its unique white coat, brown legs, and black stripes distinguish this once-nearly-extinct antelope.
Thanks to captive breeding programs like Al-Maha Sanctuary, the Oryx population has rebounded to 7,000 in the wild since 1980. It's the first species to go from "Extinct in the Wild" to "Vulnerable" on the IUCN Red List, proving that Qatar's conservation efforts paid off.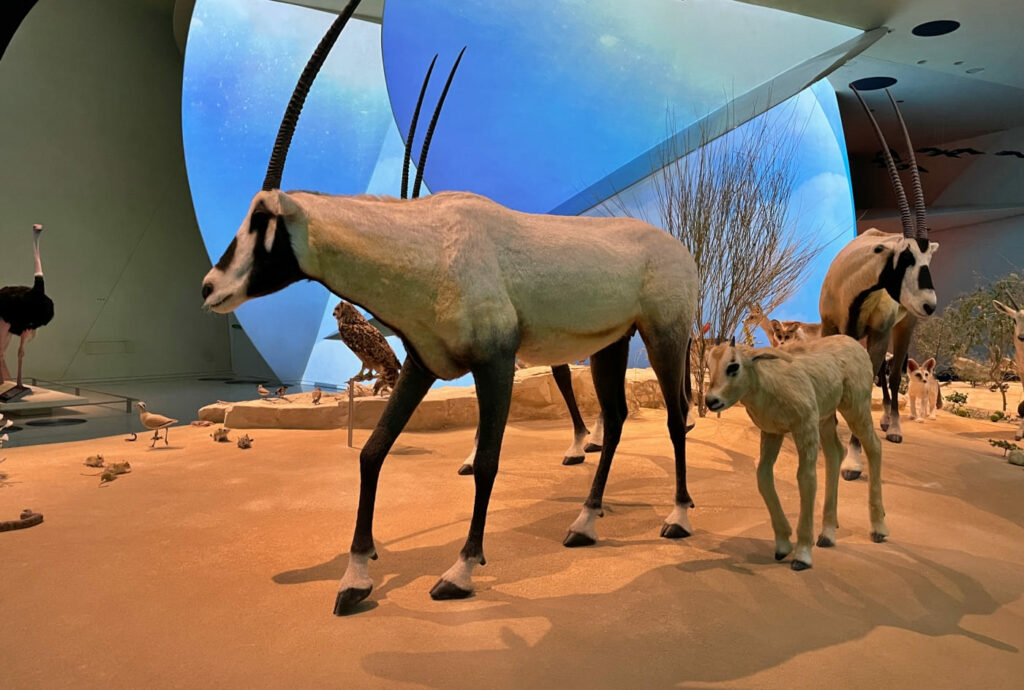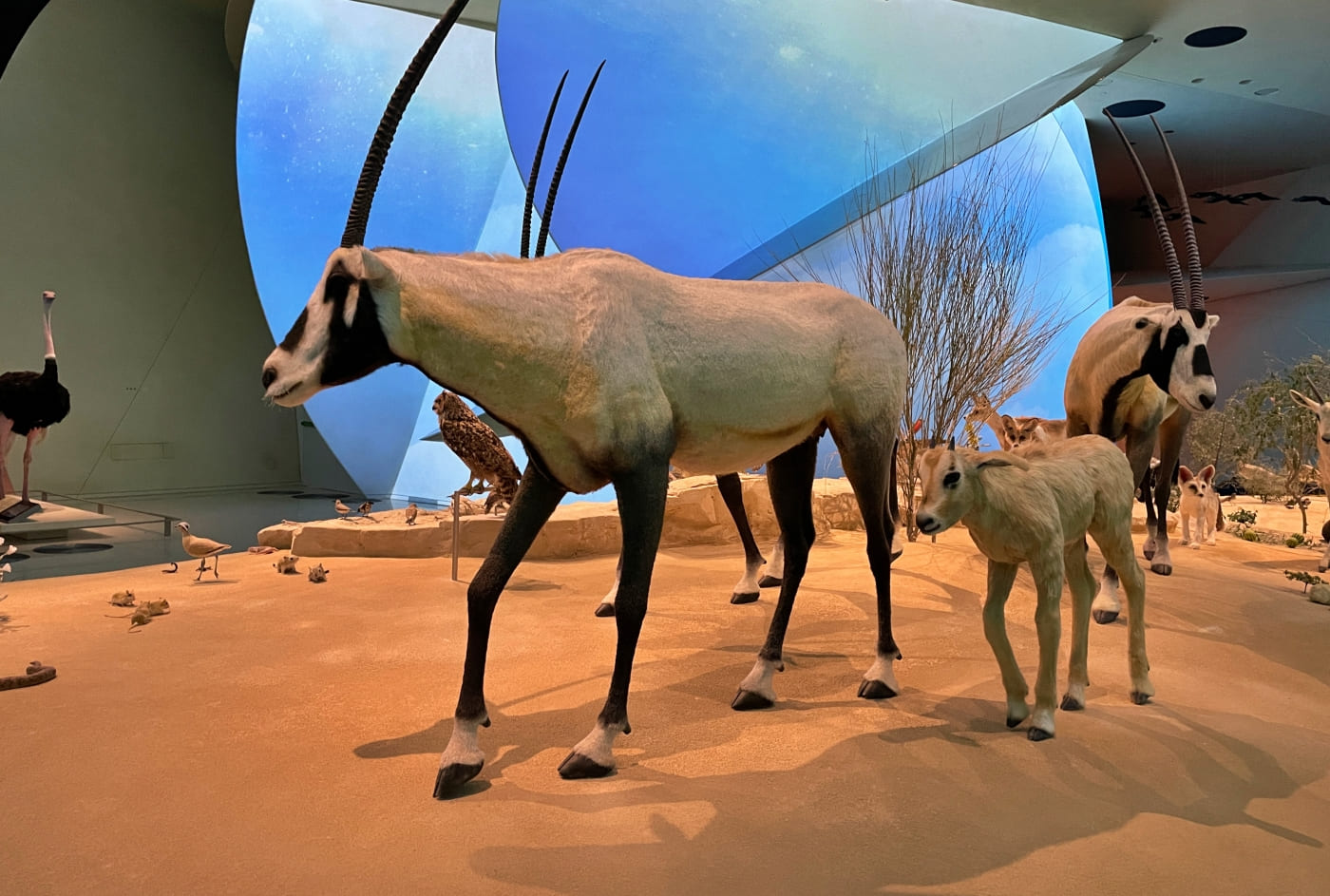 This adorable creature is featured everywhere in Qatar, from the Qatar Airways emblem to the 2006 Asian Games mascot. Qataris just can't get enough of the Arabian Oryx!
16. The National Dish is the Macbhoos
Machboos, Qatar's mouthwatering national dish, is a delectable one-pot feast filled with juicy chicken or lamb, fluffy rice, onions, tomatoes, and a symphony of aromatic spices. It's out-of-this-world, but relatively unknown outside of the Middle East. Once you try it on your trip to Qatar, you'll wonder why you'd never heard of it before!
If you've ever sampled chicken or lamb biryani, you'll find the flavours of Machboos somewhat familiar. There's a version to suit everybody, and every Qatari enjoys a different customisation. Some add marinated lamb, others prefer chicken, and more modern versions even include seafood or vegetables.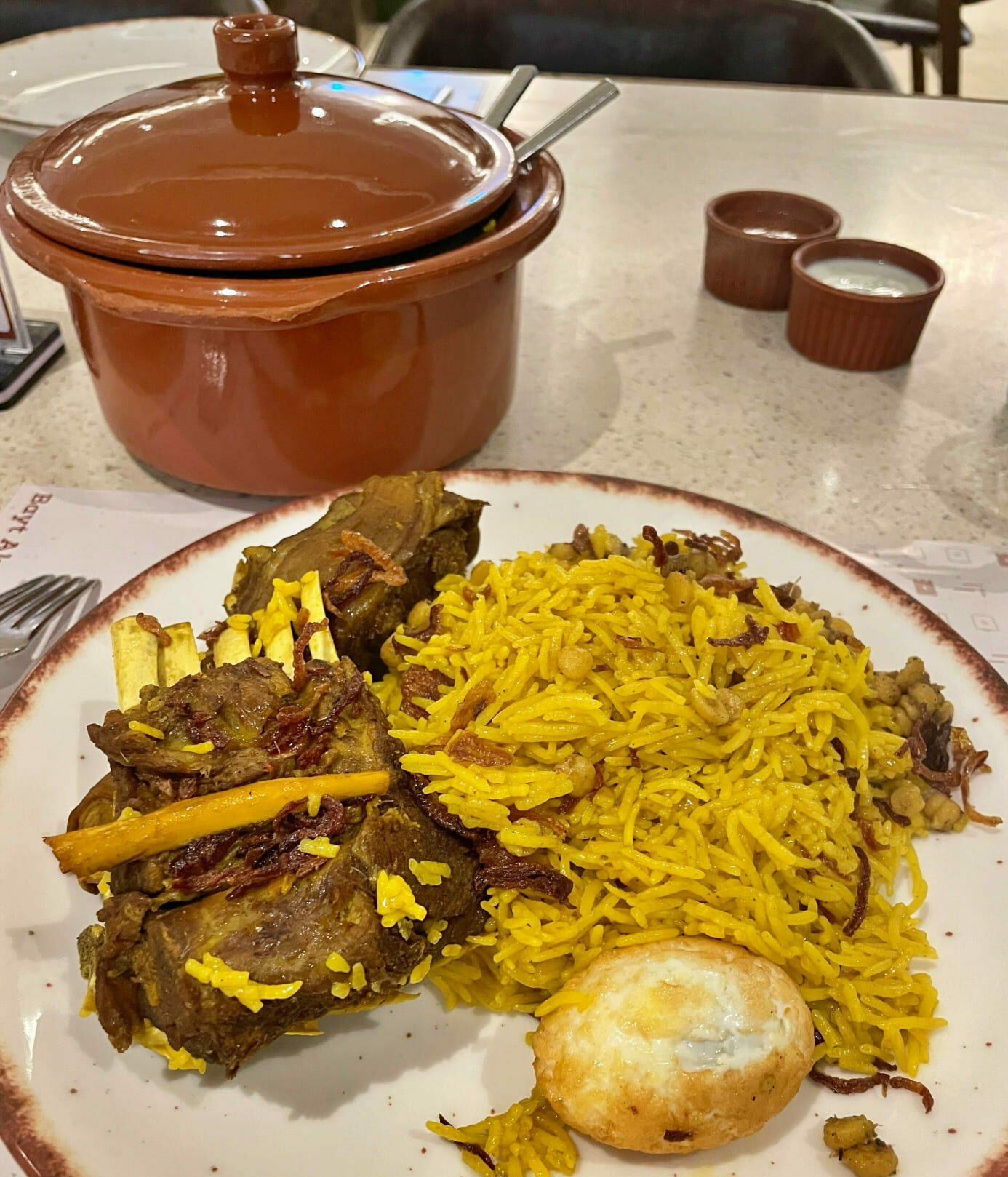 With so many different versions available, there's no reason not to try it out. For an extra zingy twist, do as the locals do and add a splash of rose water or lemon juice just before you dive in. Yum!
Don't forget to wash down your meal with a cup of Karak, a sweet, creamy tea, or Arabic coffee (Gahwa). These are two of Qatar's favourite drinks, and you shouldn't leave the country without trying them.
17. It's a Melting Pot of Nationalities
Qatar's population is incredibly diverse, with only 12% of the nation's residents being native Qataris. Folks from over 100 different nationalities call Qatar their home, and they've all helped to shape it into the multicultural hotspot it is today. Thanks to the large expat population in Qatar, you're bound to bump into people from every corner of the globe during your visit.
Qatar offers visa-free entry to residents of more than 90 countries, making your trip planning hassle-free. Just check if your country is on the list, and you're all set!
While Arabic is Qatar's official language, there's no need to worry – even if you can't speak a word of Arabic. English is widely spoken, particularly in urban areas, and many residents of Qatar also speak Hindi, Urdu, and Tagalog. Although trying out a few words of Arabic is always appreciated by the locals, you can get by perfectly fine with just English. As you can see, planning a trip to Qatar is surprisingly easy.
18. It Has the Best Airline in the World
Renowned for its exceptional service, luxurious cabins, and vast route network, Qatar Airways continually secures its position among the world's premier airlines. Since Qatar is the hub of Qatar Airways, many visitors to the country are visiting on a layover. Arriving in Qatar in style via a Qatar Airways flight is a fabulous introduction to the impeccable service standards you'll come to get used to in Qatar.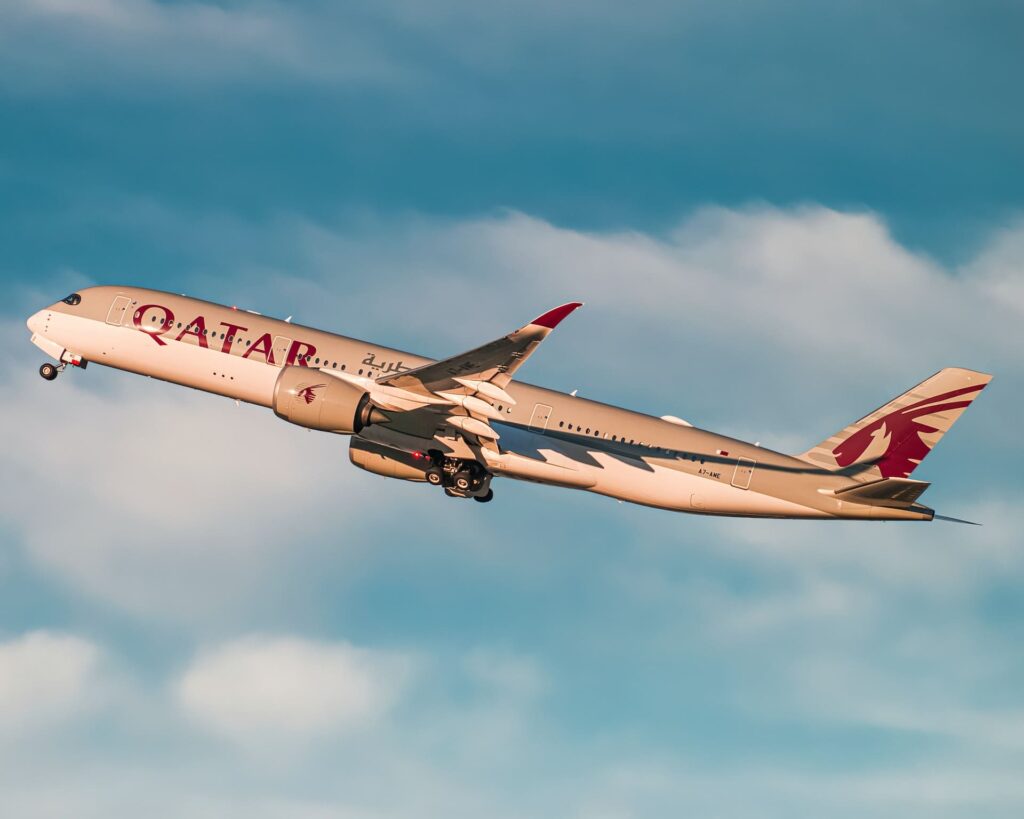 Qatar Airways' commitment to excellence hasn't gone unnoticed, and it's earned it an impressive array of awards over the years. In a remarkable achievement, the airline was named World's Best Airline at the 2022 World Airline Awards, marking a record-breaking seventh consecutive win.
19. It Has One The Best Airports in the Middle East
Not only does Qatar host the world's best airline, but it also boasts the second-best airport on the globe and the cream of the crop in the Middle East. Further testament to its excellence, this airport garnered prestigious accolades as the world's top airport by Skytrax consecutively in 2021 and 2022. So, if you're scratching your head about a stopover in Doha or Dubai, let's just say you can't go wrong with Doha!
Doha's Hamad International Airport isn't just about getting from point A to B on a quick layover – it's an experience. Can you think of any other airports where you can enjoy a spa day, a round of squash, or even a swim whilst waiting for your flight? It almost sounds too good to be true – but it's not!
Here's the cherry on top – Hamad International is also the 'World's Best Airport for Shopping'. A lot of this is thanks to a recent expansion, making space for even more shops and duty-free goods.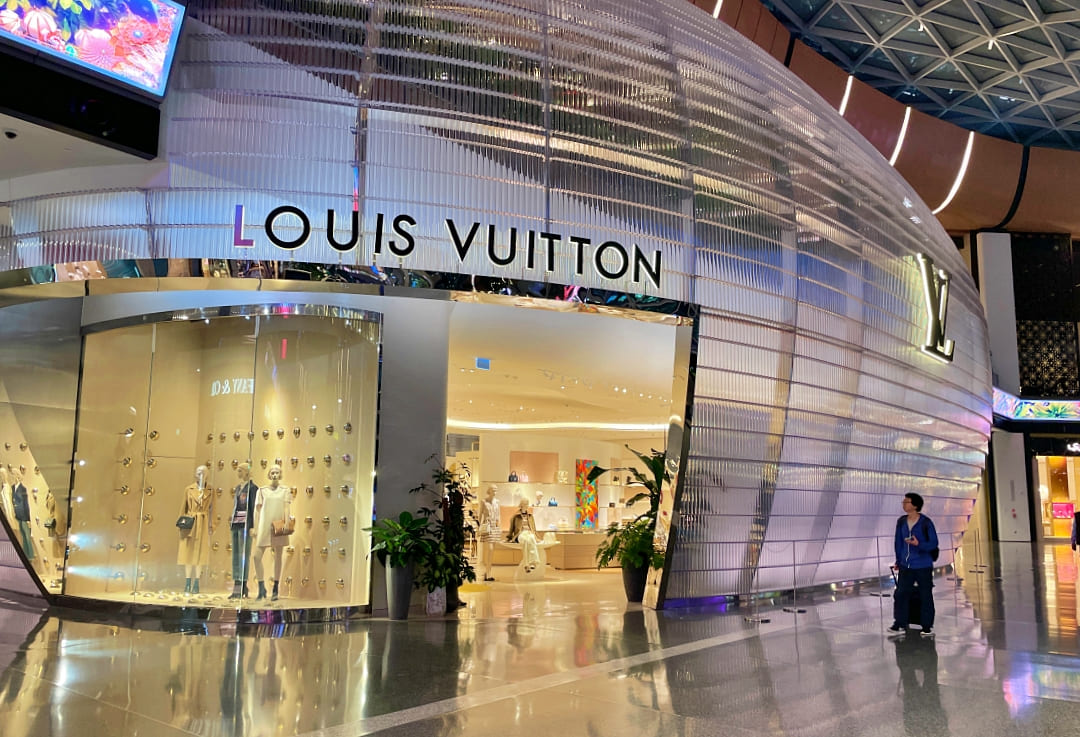 Now you can wander around 'The Orchard', an indoor tropical garden, kick back in luxury lounges, and explore over 180 retail and dining options – all inside the airport! Fancy a cuppa at the first-ever Harrods Tea Room in an airport? Or maybe a visit to the first Oreo Café outside the US? Yep, the airport has those too.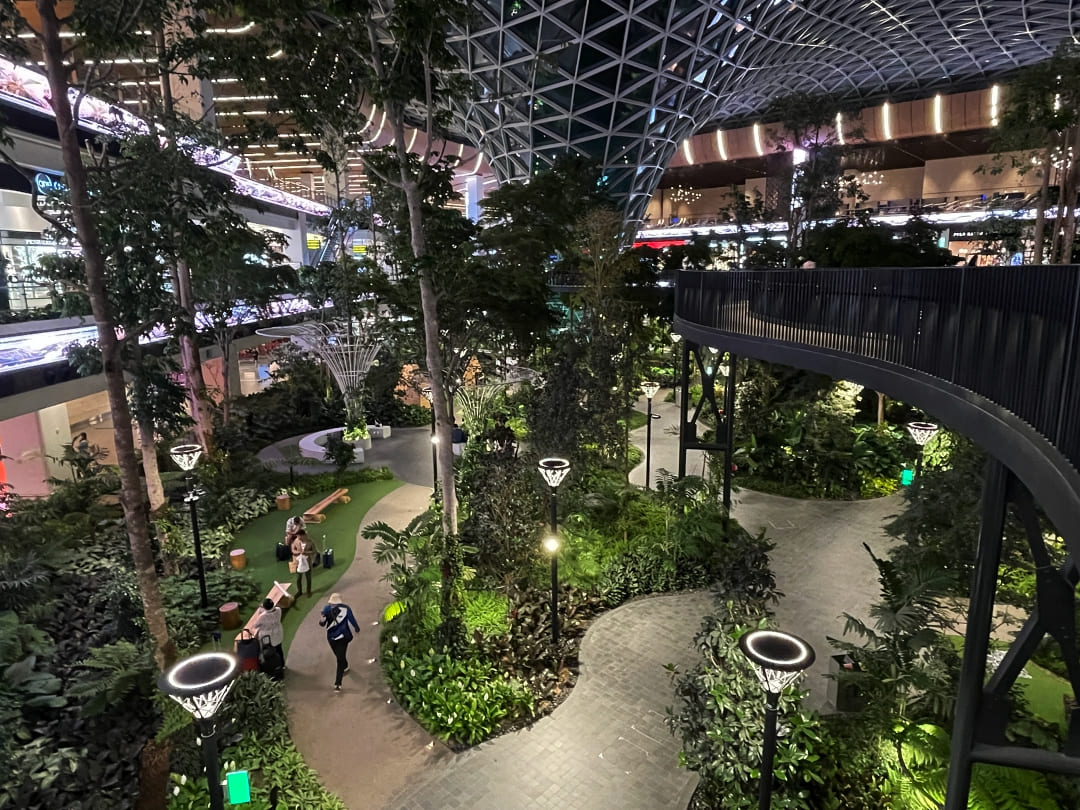 20. There is a Huge Teddy Bear You Can't Miss at Doha's International Airport
One of the most striking features of Hamad International Airport is the 23-foot-tall "Untitled" (Lamp/Bear) sculpture by Swiss artist Urs Fischer, which you'll find in the grand foyer of the airport's duty-free hall. This is a must-see during your layover at Doha's airport. Did you even fly through Doha Hamad International if you didn't snap a photo of the airport bear?!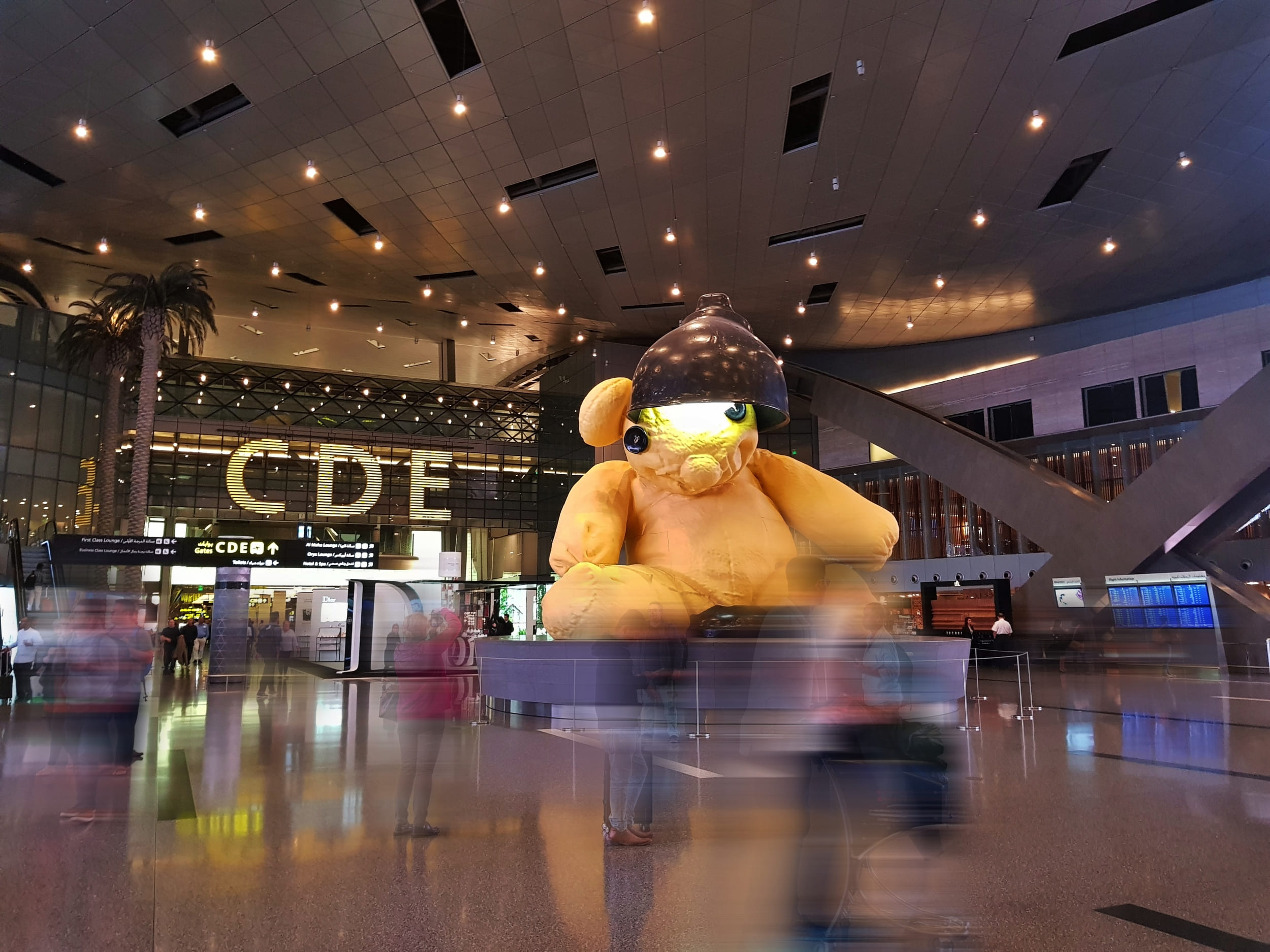 This giant yellow teddy bear, sitting beneath an enormous black lamp, is made of cast bronze and weighs between 18 and 20 tonnes. The sculpture, which was previously displayed in front of the Seagram Building on NYC's Park Avenue, was auctioned at Christie's New York for over $6.8 million in 2013. A baby-blue version was exhibited at Brown University from 2016 to 2020.
21. There Are Huge Art Installations in the Middle of the Desert
Speaking of huge sculptures, renowned American artist Richard Serra's "East-West/West-East", commissioned by Sheika Al Mayassa bint Hamad bin Khalifa Al Thani in 2014, are among Qatar's most spectacular sights. Located approximately 50 miles (80 kilometres) from Doha in the Brouq desert, these four 49-feet (15-metre) tall steel sculptures showcase human creativity juxtaposed against nature's vastness.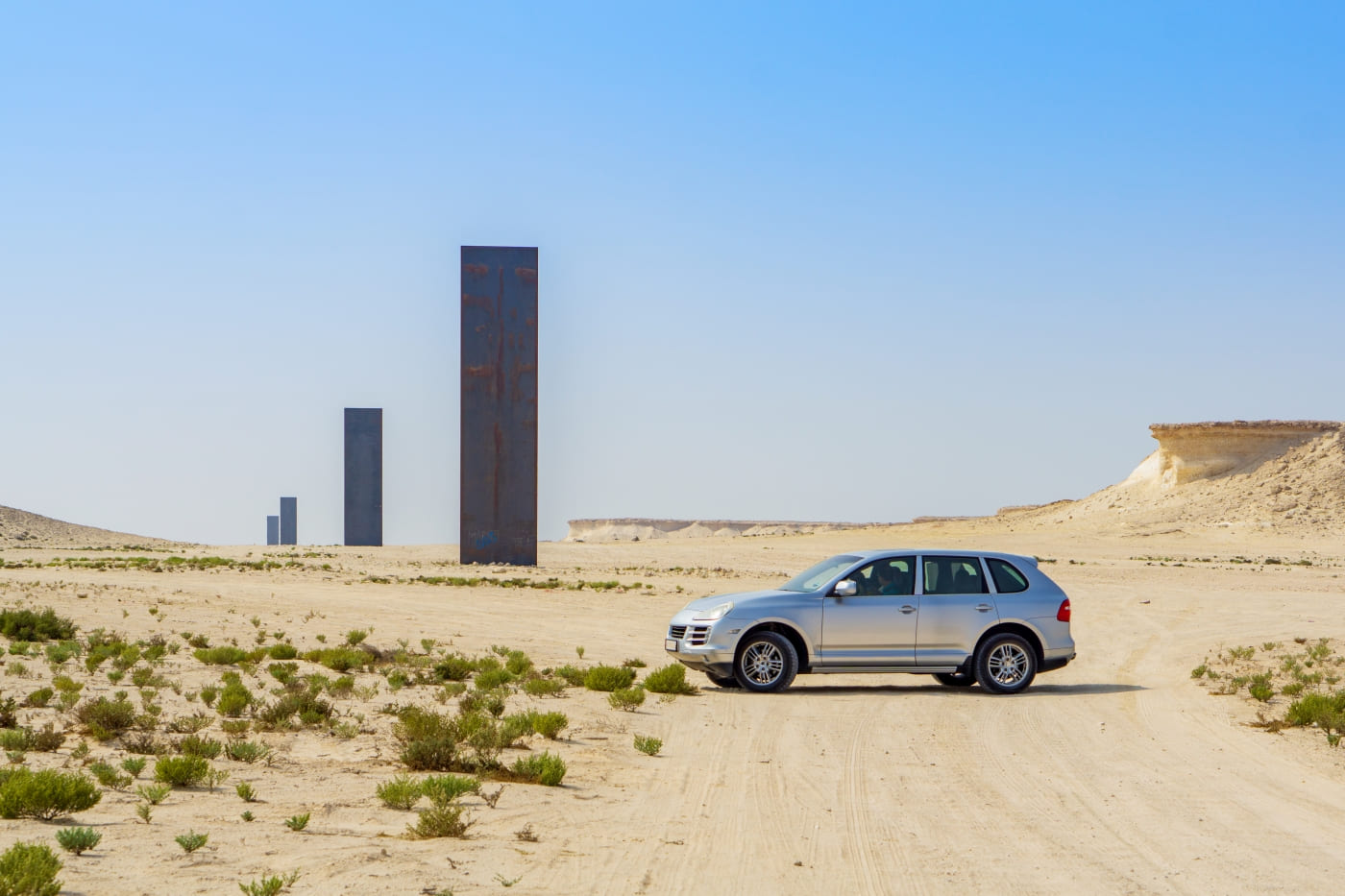 Getting there is an experience in and of itself, and you'll need a 4×4 to get there. Buckle up because it's a bumpy ride ahead!
22. Qatar's Skyline Has Some of the World's Most Unique Towers
Prepare to be dazzled by Doha's architectural gems, many of which are recognisable all over the world! Our first stop needs to be the Doha Tower. This 46-story marvel, designed by French architect Jean Nouvel, beautifully reflects Qatar's Islamic heritage. It doesn't hurt that its unique aluminum façade, which creates a mesmerizing interplay of light and shade, earned it the title of "best tall building" in 2012.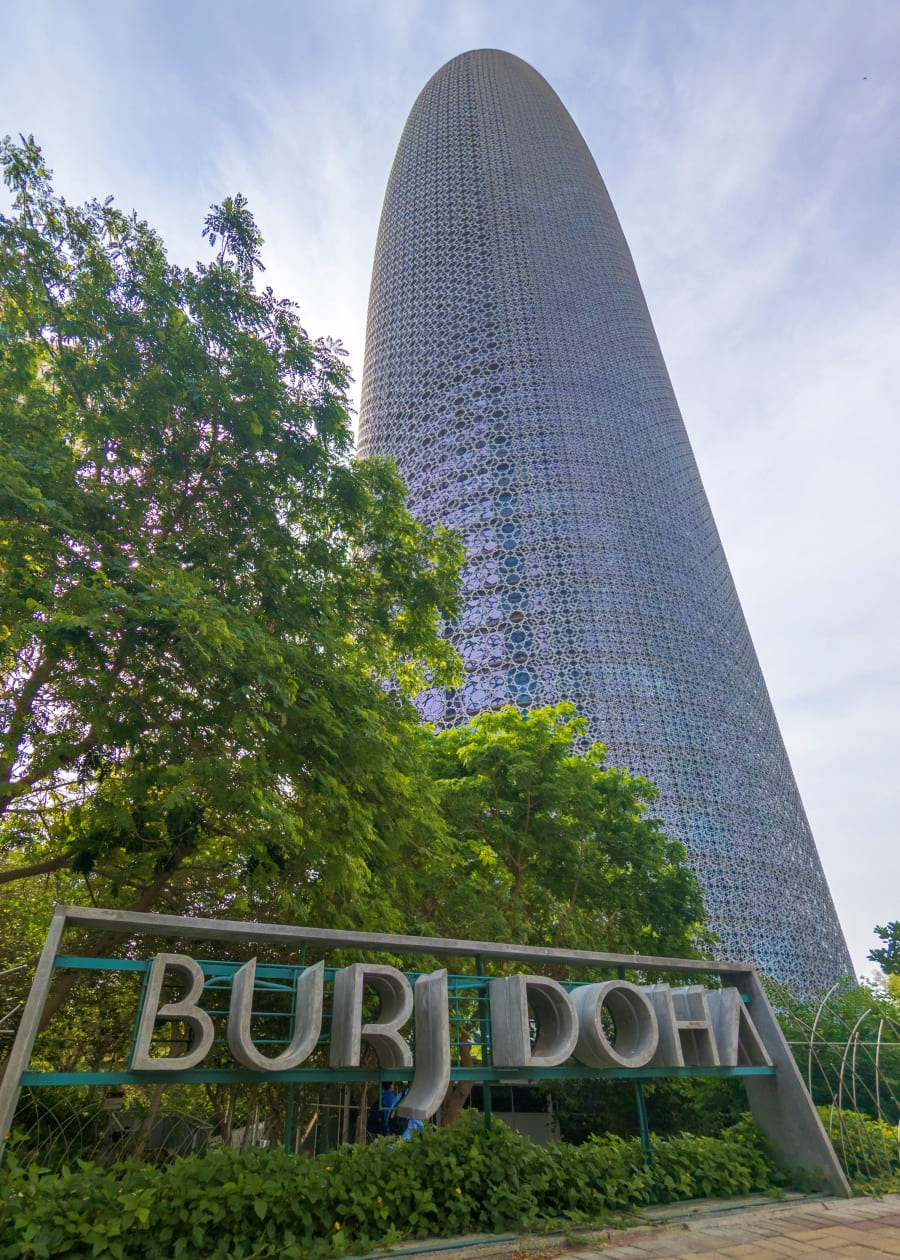 Just around the corner, you'll find the Tornado Tower, an hourglass wonder with a lighting system boasting 35,000 patterns.
Last but not least, we can't forget to mention the Crescent Tower, which symbolises traditional swords and Qatar's national seal, and is home to the luxurious Raffles and Fairmont hotels.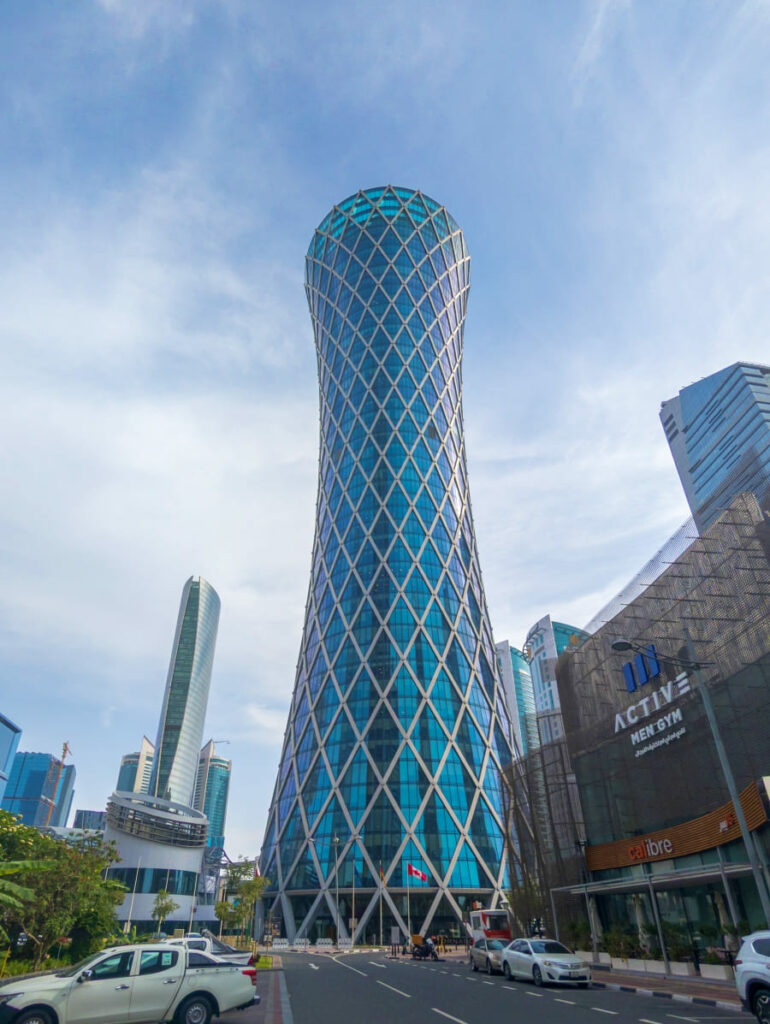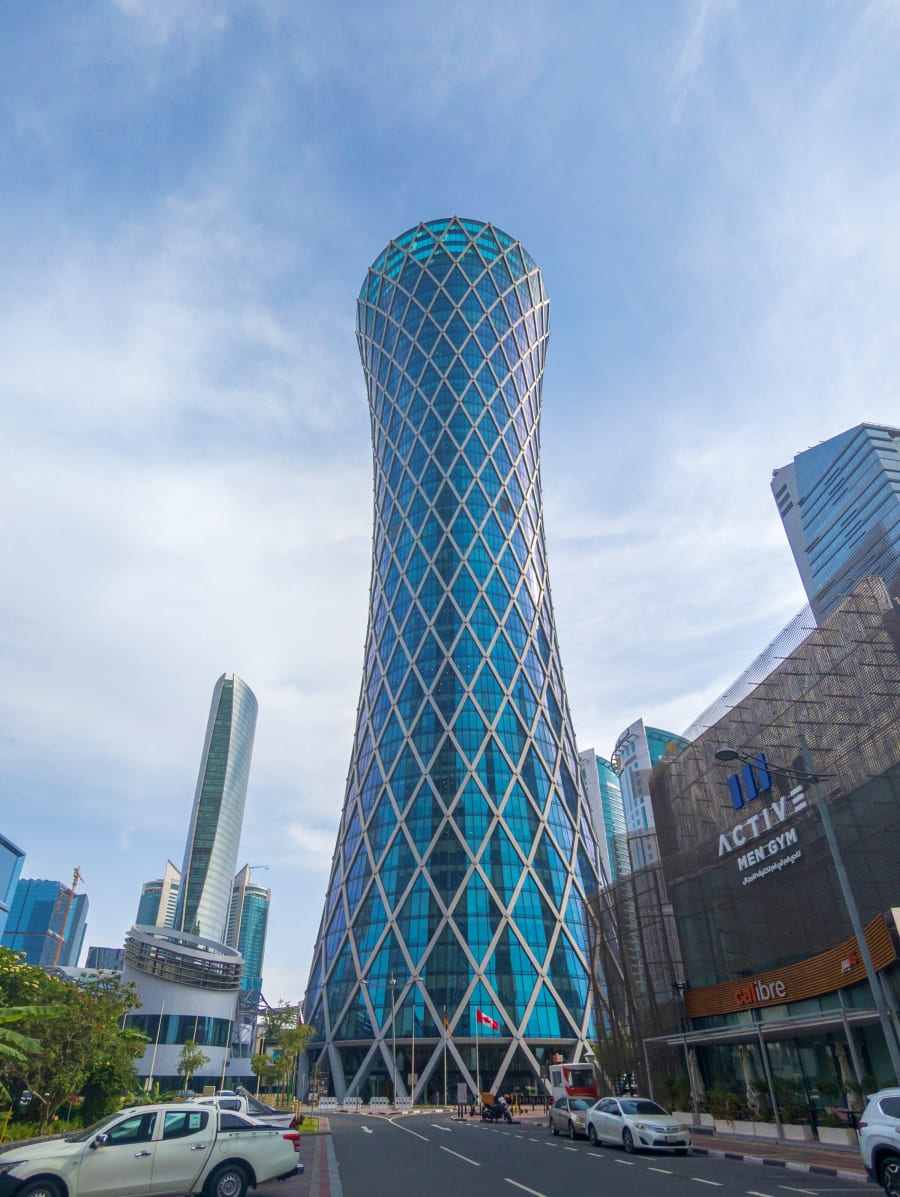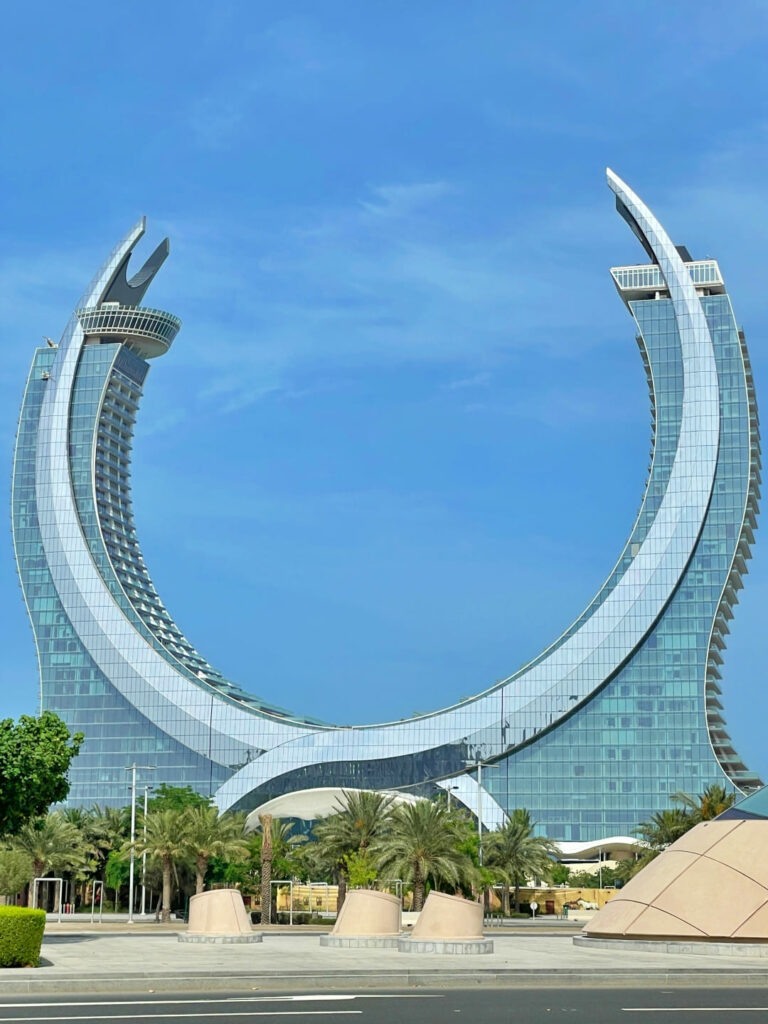 23. The Beach is Usually Less Than 15 Minutes Away
In Doha, the alluring coast is never more than a 10-minute drive away! Whether it's the shimmering waters of Katara Beach, West Bay Beach, Doha Sands, or B12 Beach Club, there's a beach to match every vibe, and they're all close to the city.
To recover from your jet lag, head over to Doha Sands for a slice of serenity. Here, you'll find sunbeds, beach volleyball, and free WiFi – everything you need for a chill day.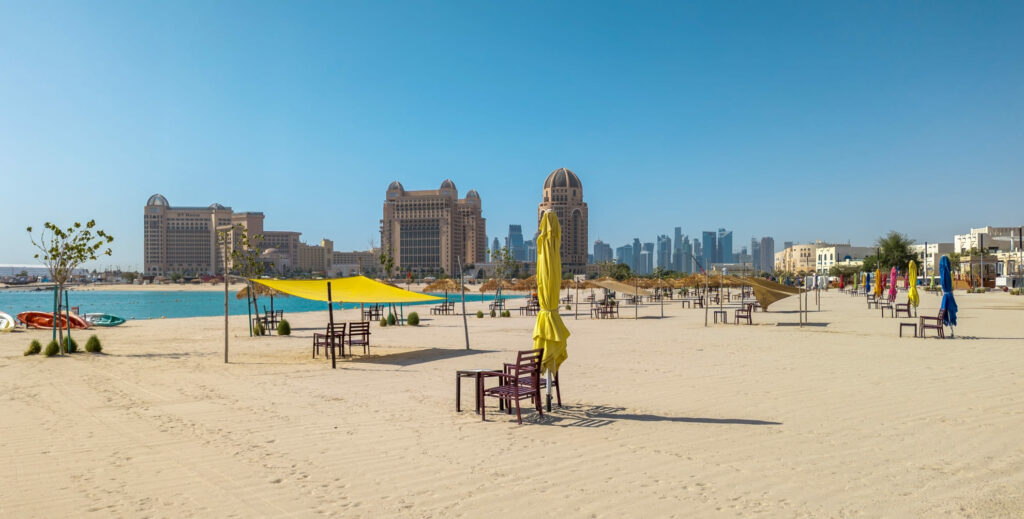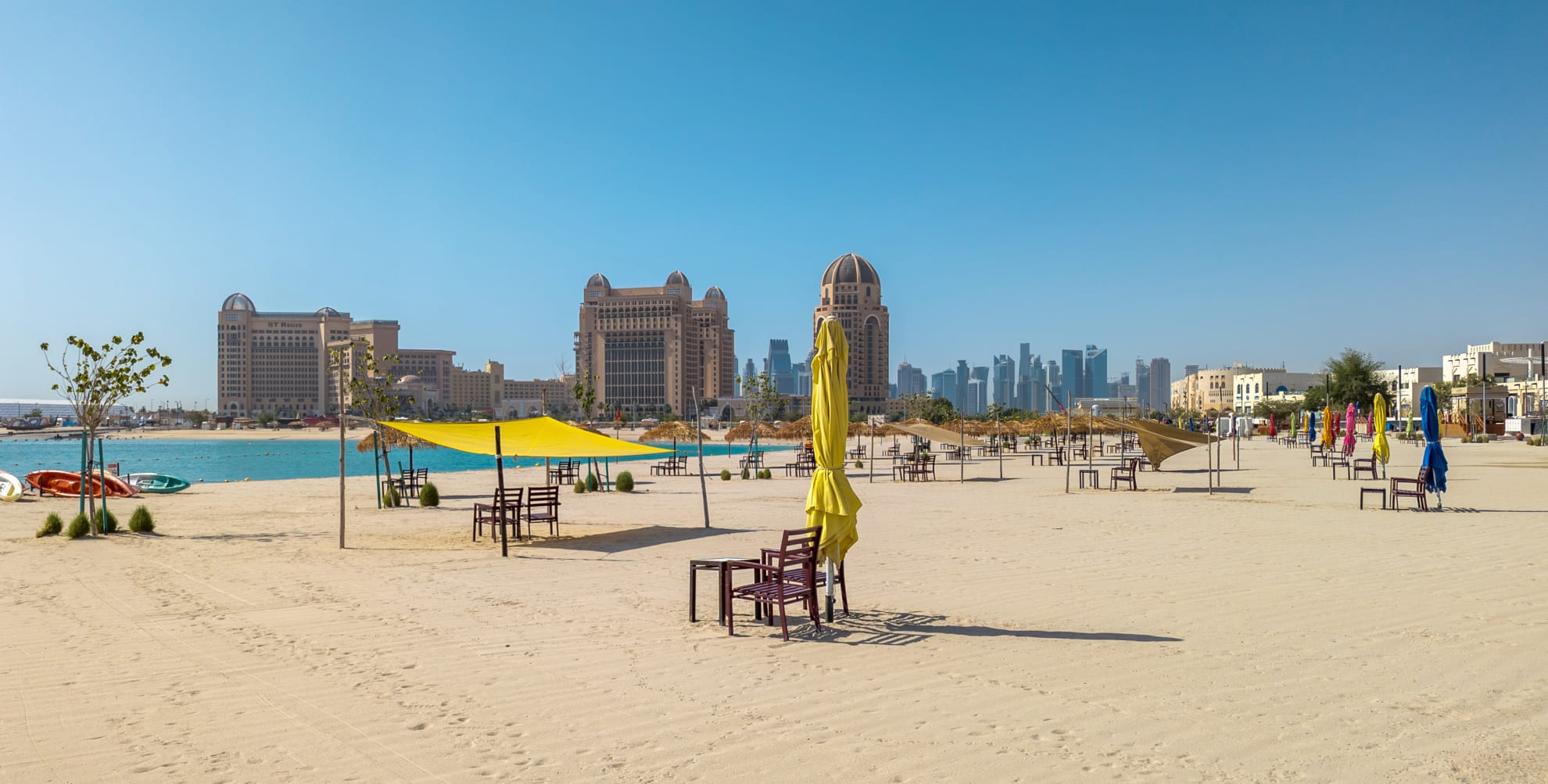 Pet lovers and fitness enthusiasts, West Bay Beach is your beachy heaven, thanks to its pet-friendly ethos and lively beach events. For a fun-filled beach party, head to Monkey Tale Beach Club, famous for its peppy music, awesome food, private cabanas, and lively bars.
For a dose of luxury, make a beeline for La Mar by Gastón Acurio, where exclusive pool access, private cabanas, and exquisite Peruvian cuisine are the name of the game.
Further away from Doha, Al Wakrah Beach, Simaisma Beach, Fuwairit Beach, Maroona Beach and Sealine Beach, are each uniquely captivating and firm favourites.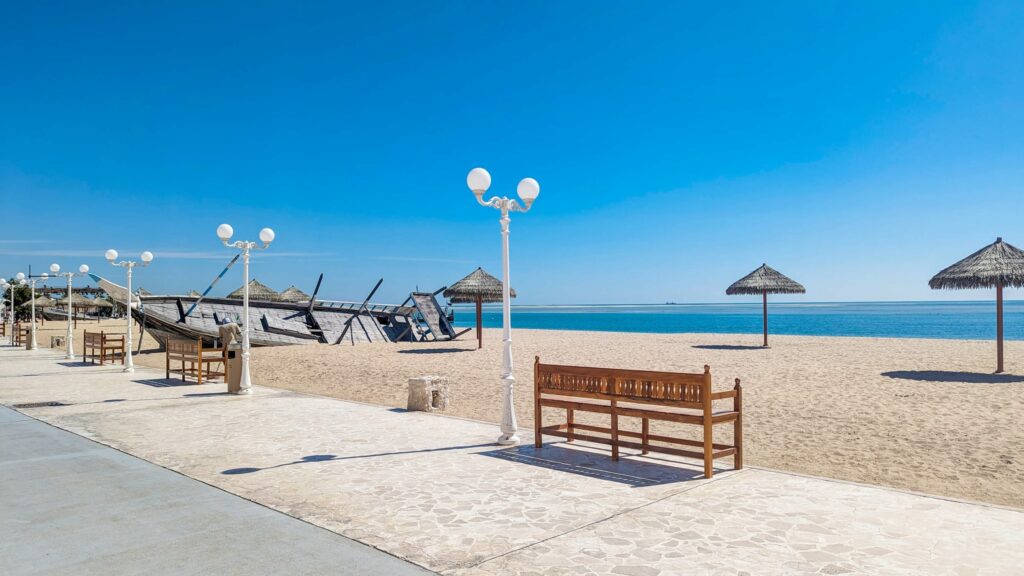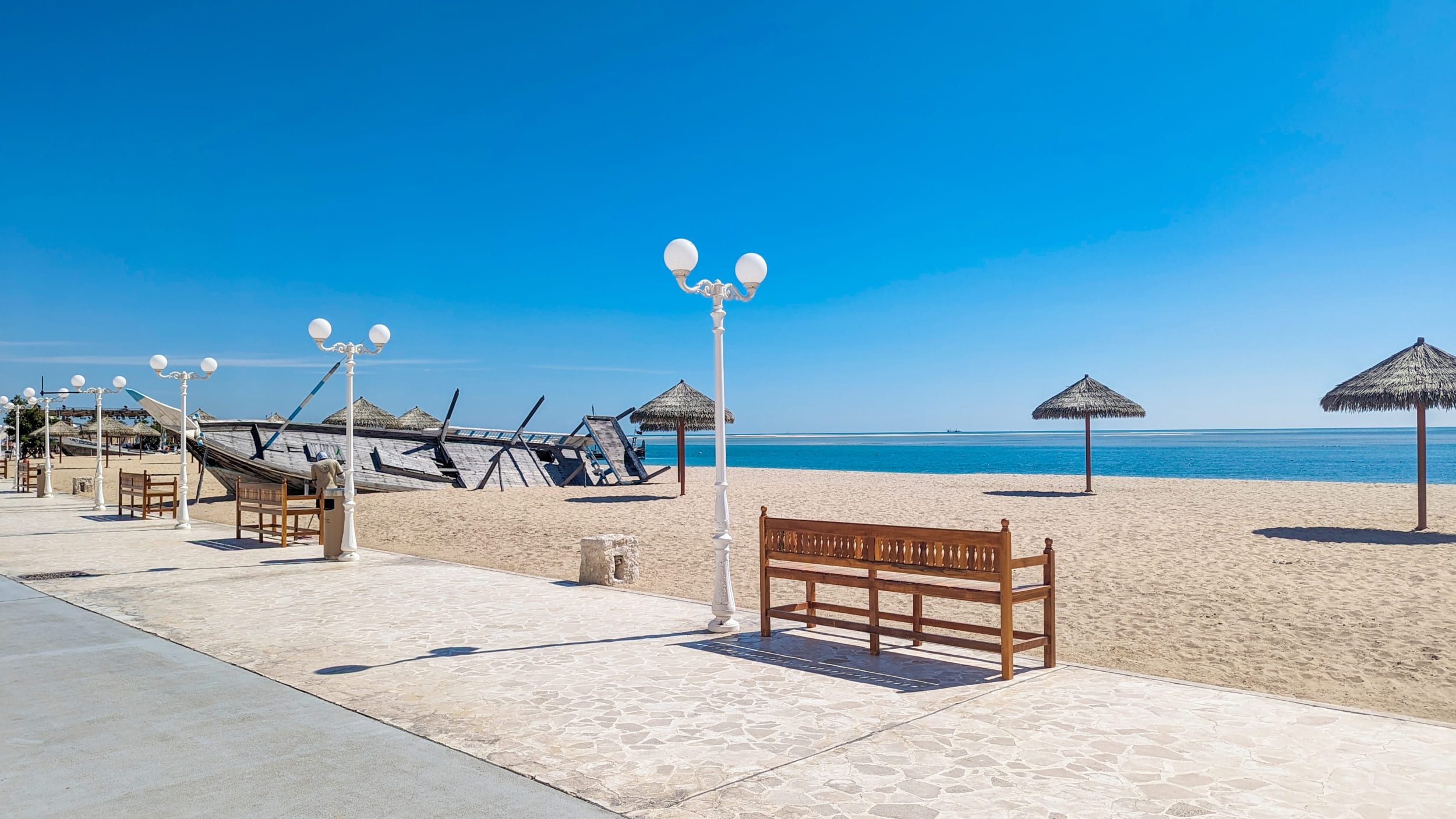 24. Falconry is a National Sport
Falconry, an age-old tradition dating back to the 7th century, is more than just a hobby in Qatar. It's a national sport! Qatar even boasts a dedicated falcon hospital in Souq Waqif for their proper care, so it's safe to say they take their falconry seriously.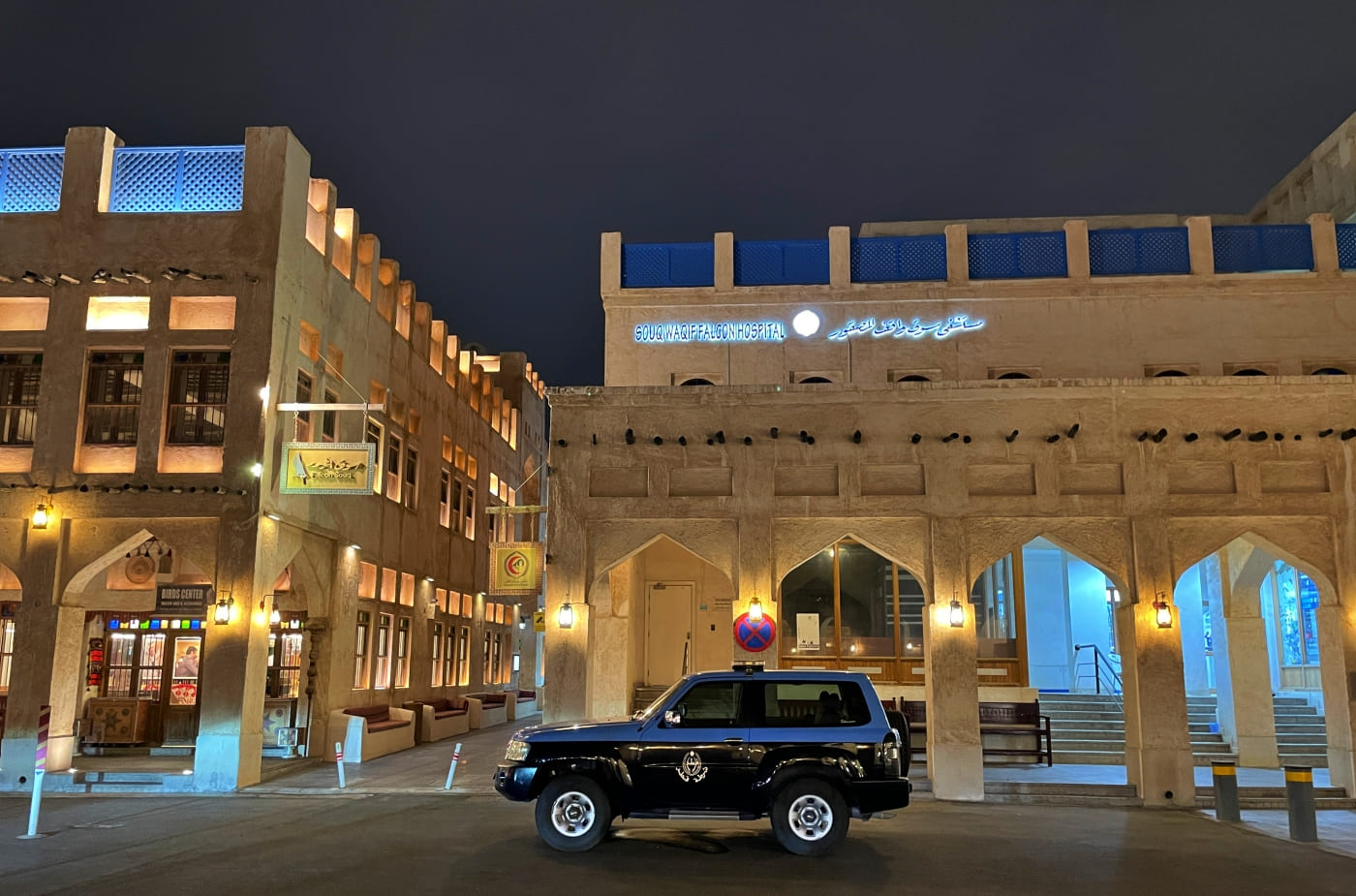 The country is home to seven majestic falcon species like the Amur, Sooty, Lanner, Saker, Peregrine, and Barbary Falcons, and falconry is a symbol of high social status among affluent Qataris.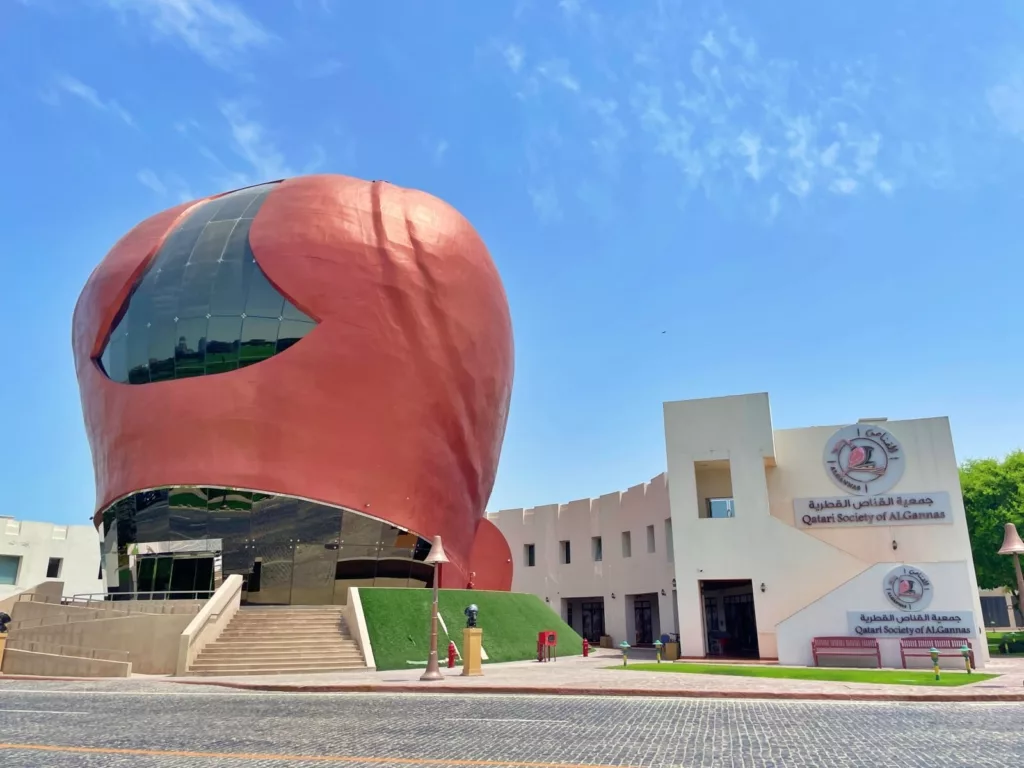 If you'd love to see these magnificent birds up close, visit the Al Gannas Qatari Society in Katara Cultural Village, which is designed in the shape of the hood worn by falcons to keep them calm. For a true taste of local culture, swing by the Falcon Souq in Souq Waqif. Here, you can step into numerous shops and get an up-close look at these beautiful birds.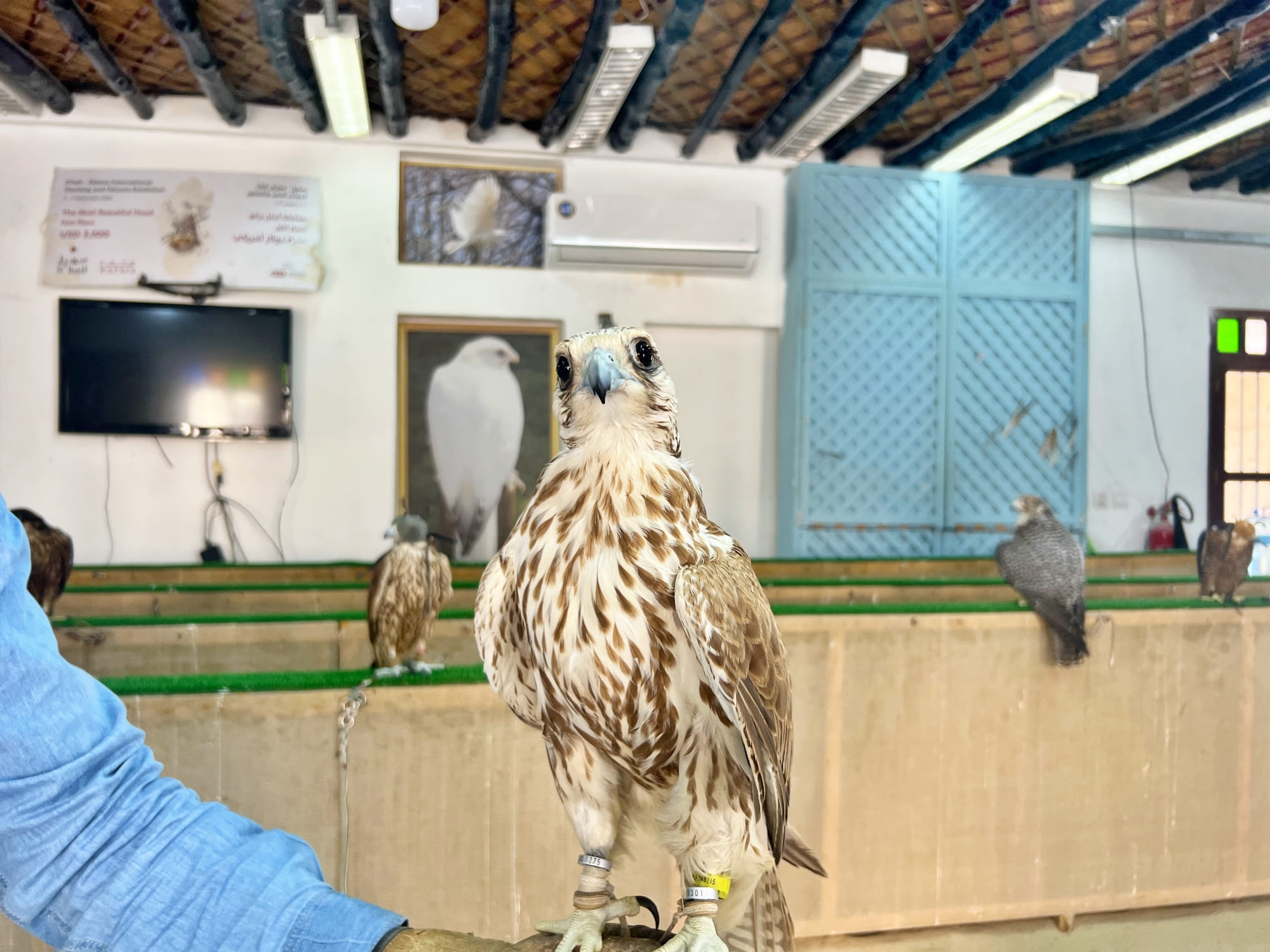 Like many ancient traditions, falconry hasn't been immune to the modern world, but the Qatari falconry community has embraced modernity by incorporating drones in their falcon training.
25. Some of the World's Most Prestigious Universities Have a Campus in Doha
Education City, an impressive campus located on the outskirts of Doha, houses several prestigious international universities. It seems like they all want a campus in Qatar!
On this complex, you'll find top-notch international universities like Virginia Commonwealth University, specializing in art and design, and Weill Cornell Medical College, emphasizing patient care and biomedical research. Other notable mentions include Texas A&M University, Carnegie Mellon University, Georgetown University, Northwestern University and HEC Paris.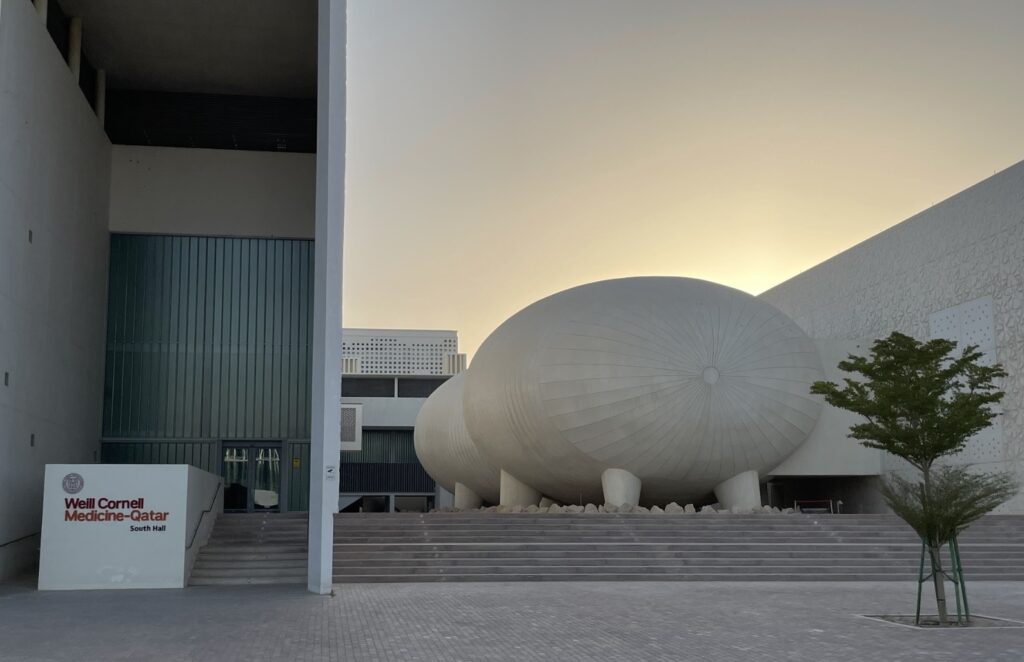 It goes without saying, then, that there are a fair few international students in Qatar!
26. Qatar Has the World's Largest Collection of Islamic Art
Art lovers, listen up! If you're in Doha, an absolute must-visit is the Museum of Islamic Art (MIA). It showcases the world's most extensive Islamic art collections, spanning 1,400 years and three continents. The building itself is a true masterpiece, designed by legendary architect I.M. Pei. Inside, you'll find a library of over 15,000 rare manuscripts that'll take your breath away.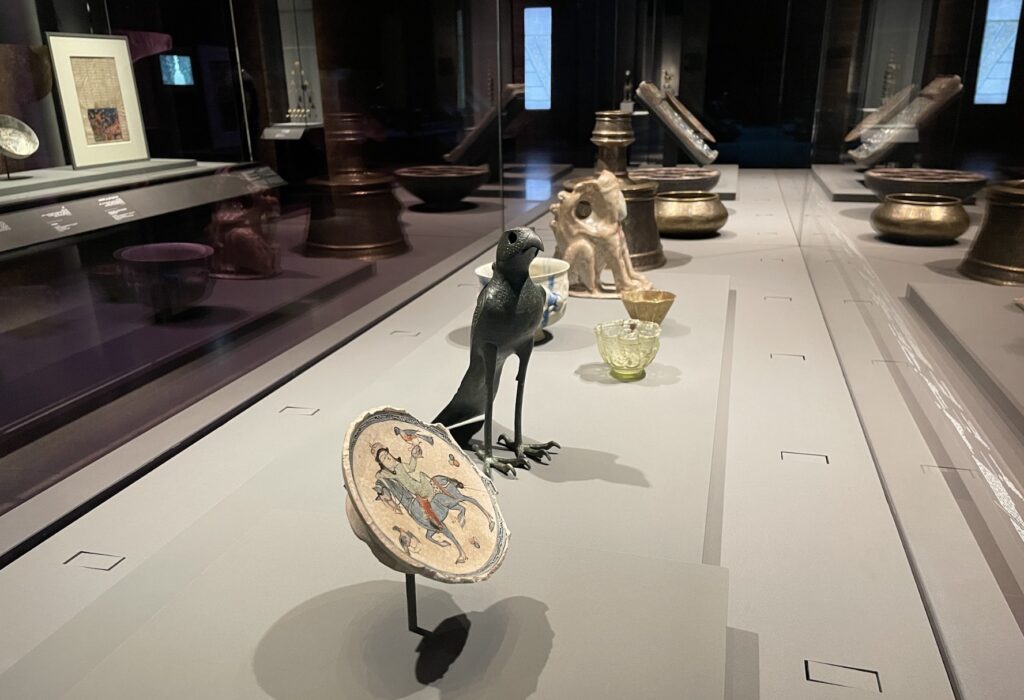 The art tour doesn't have to stop there, though. The Mathaf Arab Museum of Modern Art holds the region's largest Arab art collection, where you'll also find the Horoufiyah exhibit and free guided tours. To make your visit seamless, use the Mathaf Bus, a complimentary shuttle service that'll whisk you from A to B with ease.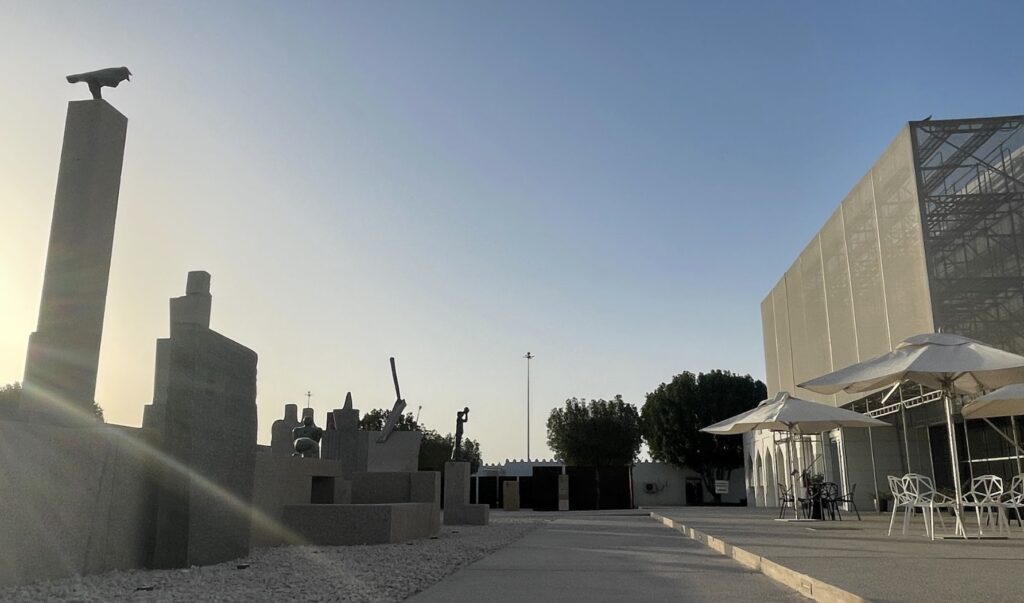 Don't stop your Qatari art expedition there! That's right – there's even more art to check out in Qatar. The Msheireb Museums, the National Museum of Qatar, and the Katara Art Centre are other top picks that'll offer you a taste of modern and unconventional art.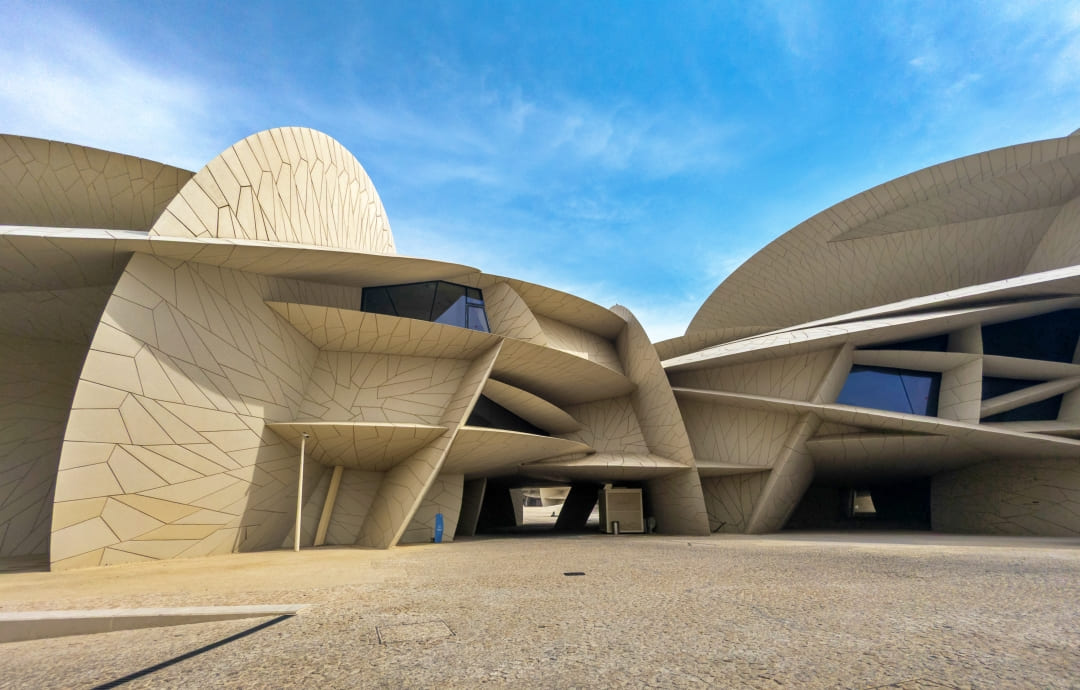 27. It Has One of the World's Largest Sports Museums
Here's something you probably didn't expect to find in Qatar – one of the world's largest sports museums! But perhaps you could have figured that out, given Qatar's big commitment to sports.
The 3-2-1 Qatar Olympic and Sports Museum, which is an impressive 19,000 square metres in size, is located in Doha's Aspire Park and is brand-spanking-new.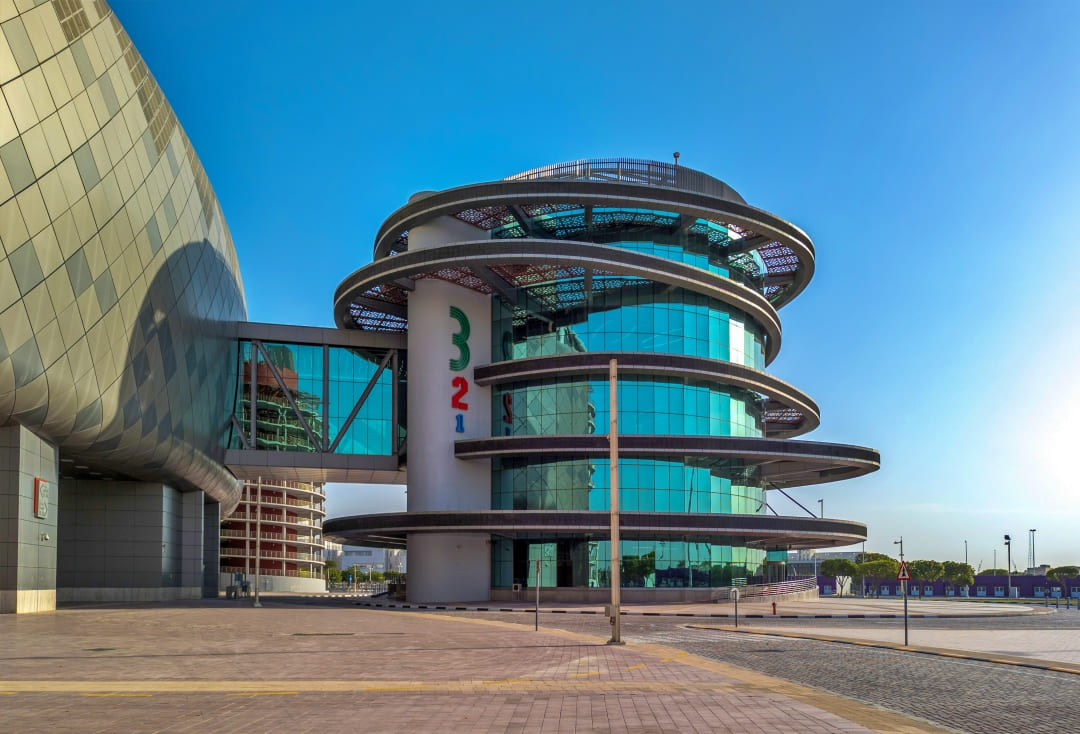 Sports fans won't be able to believe their eyes as they get to see iconic sporting memorabilia like Muhammad Ali's boxing gloves and Lionel Messi's seventh Ballon d'Or trophy with their own eyes. Once the word gets out amongst international sports enthusiasts, this place is going to be a huge hit. Get there early!
28. It's a Curious Mix of Modernity, Traditions and Authenticity
In Qatar, the charm of traditional authenticity beautifully blends with the ultra-modern. There's nowhere that makes this clearer than Souq Waqif in Doha, one of the main areas to visit in Doha. This centuries-old marketplace captures the charm of an ancient Qatari marketplace whilst offering all the modern comforts you'd expect from a shopping trip in Qatar. This place is a must-see attraction, even if you're only spending 8 hours on a stopover in Doha.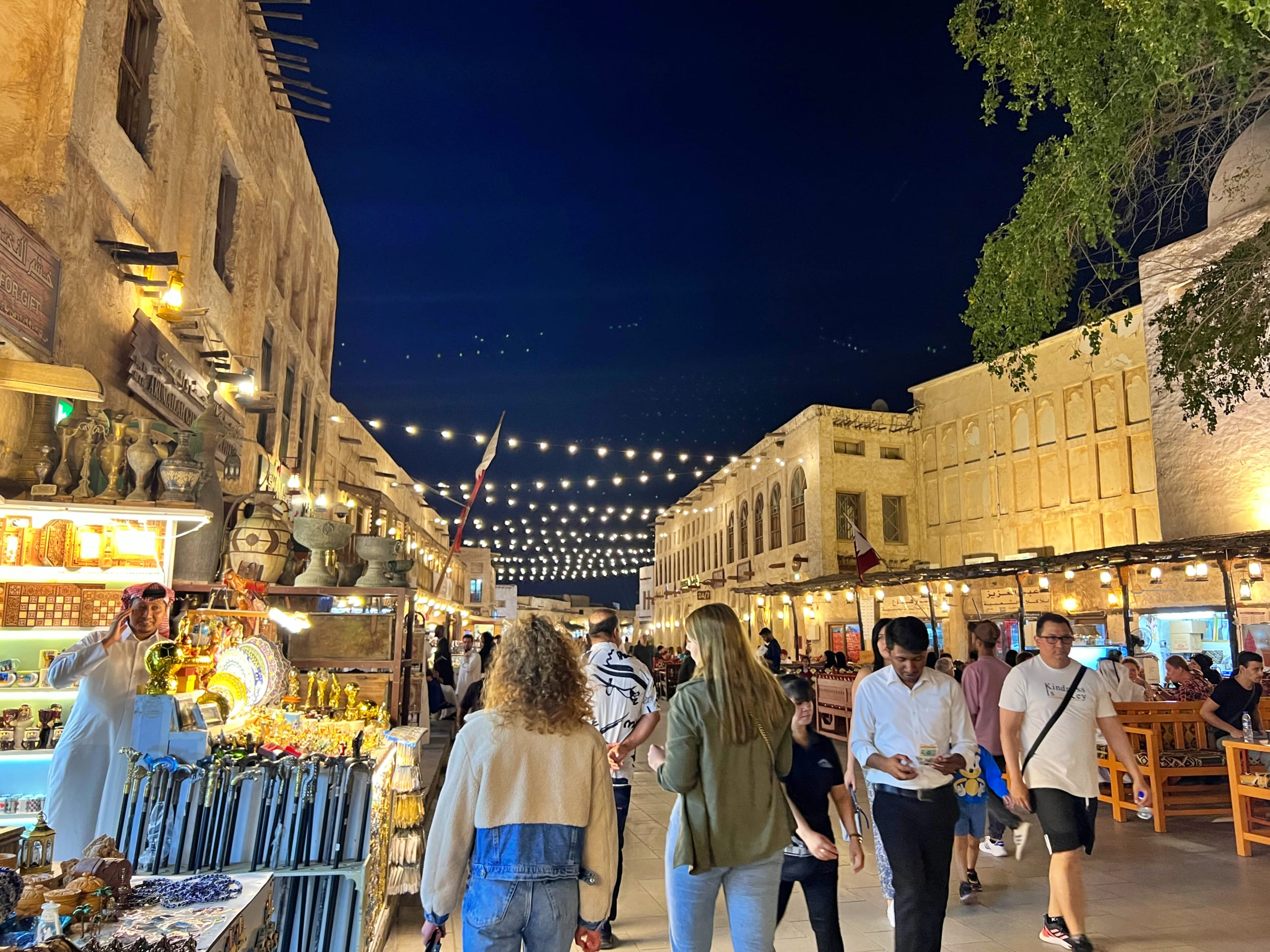 The Souq has been lovingly refurbished to maintain its distinctive architecture, and as you meander through its maze of alleys, you'll be blown away by the huge array of scents, colours, and patterns from the market!
29. Qatar is Home to the World's Largest Indoor Rollercoaster
Calling all thrill-seekers! There are plenty of countries all over the world boasting awesome rollercoasters, but Qatar, as usual, does everything bigger and better. Did you know that Qatar is home to the world's largest indoor rollercoaster? Yeah – indoor! You'll find this fascinating feat of engineering inside Doha Quest, one of the biggest indoor theme parks in the world.
The ride we're talking about is the EpiQ Coaster, the world's tallest indoor rollercoaster, measuring 60 metres tall, sprawling across an astonishing 27,500 square metres, and reaching speeds of 56 mph. Hold on tight!
Doha Quest also features the Magma Blast, the world's highest indoor shot & drop tower, promising a pulse-racing experience. The fact that the theme park is indoors also means you can enjoy its thrills no matter what time of year you visit Qatar.
30. Qatar Hosts the Middle East's First Pandas
Qatar was the first Middle Eastern country to do plenty of things, but here's a win that's slightly more unusual… Did you know Qatar is the first Middle Eastern country to host a pair of giant pandas? In 2022, Qatar's two new residents, Thuraya and Suhail, arrived at their new home in Qatar: the sprawling, state-of-the-art 120,000 sqm home at Panda Park near Al Khor Family Park.
The first Panda House in the Arab nation's capital officially opened to the public in Qatar's Doha on November 17. Located at Al Khor Park near the Al Bayt Stadium, a Cup venue, Panda House will be home to Chinese giant pandas. #cgtnamericahttps://t.co/v6yd523JB4 pic.twitter.com/NyoRS7TEIb

— CGTN America (@cgtnamerica) November 18, 2022
The park, inspired by the pandas' natural habitat in China's Minshan Mountains, features over 2,800 bamboo plants to mimic their feeding and habitat needs and give the pandas all their home comforts. The adorable panda duo were gifted to the nation by China, and they're settling into their new surroundings well.