Welcome to Msheireb Downtown Doha, the new centre of Doha and one the must-visit neighbourhoods of Doha, the capital of Qatar. Thanks to the huge regeneration project that's been happening here, this is a relatively new district. But that doesn't mean there's any shortage of fun and interesting things to do!
In Msheireb Downtown Doha, the past meets the future in a seamless blend of modern technology and traditional methods. With a focus on "smart" technology, navigating this district is a breeze. Plus, its prime location in the heart of Doha and just steps away from the lively Souq Waqif, makes it an easily accessible destination.
Not only is Msheireb Downtown Doha a sustainable and smart city, but it also proudly preserves Qatar's cultural identity while offering a tantalizing mix of food, culture, and leisure. It's truly a must-experience destination when you visit Qatar, whether you are traveling solo, as a couple or with your family.
So, have we convinced you to visit yet? Fabulous! Here are the 6 very best things to do in Msheireb Downtown Doha.
Walk Around Msheireb Downtown to Admire the Architecture
The best way to kick-start your trip to Msheireb Downtown is by taking a leisurely stroll to check out the jaw-dropping beauty of the neighbourhood from the ground up. Msheireb Downtown is the place where stunning architecture and modern technology come together in a harmonious blend, so spend some time soaking it all in!
For a truly unique experience, hop aboard the efficient and clean Msheireb Tram. This state-of-the-art tram operates on a two-kilometre (1.24 mile) scenic loop, showing off the very best of the area. What's more, it's free!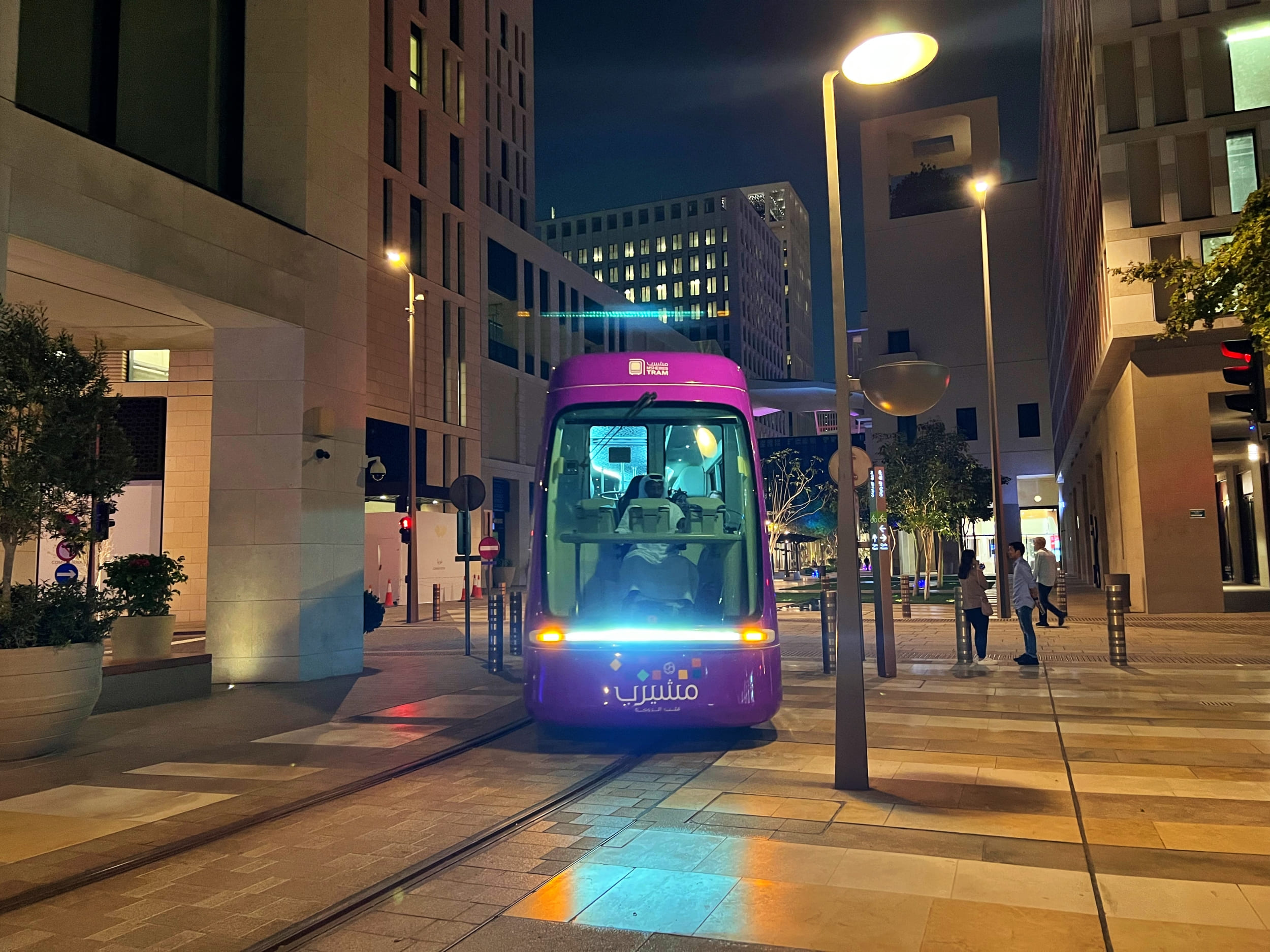 One of the top attractions you can't miss is the innovative Barahat Msheireb. Designed by John McAslan + Partners, this climate-controlled town square is the largest of its kind in the Middle East. With a state-of-the-art retractable roof, the square spans 7,000 square meters (75,347 square feet) and is home to numerous cafés, restaurants, and mesmerizing light shows.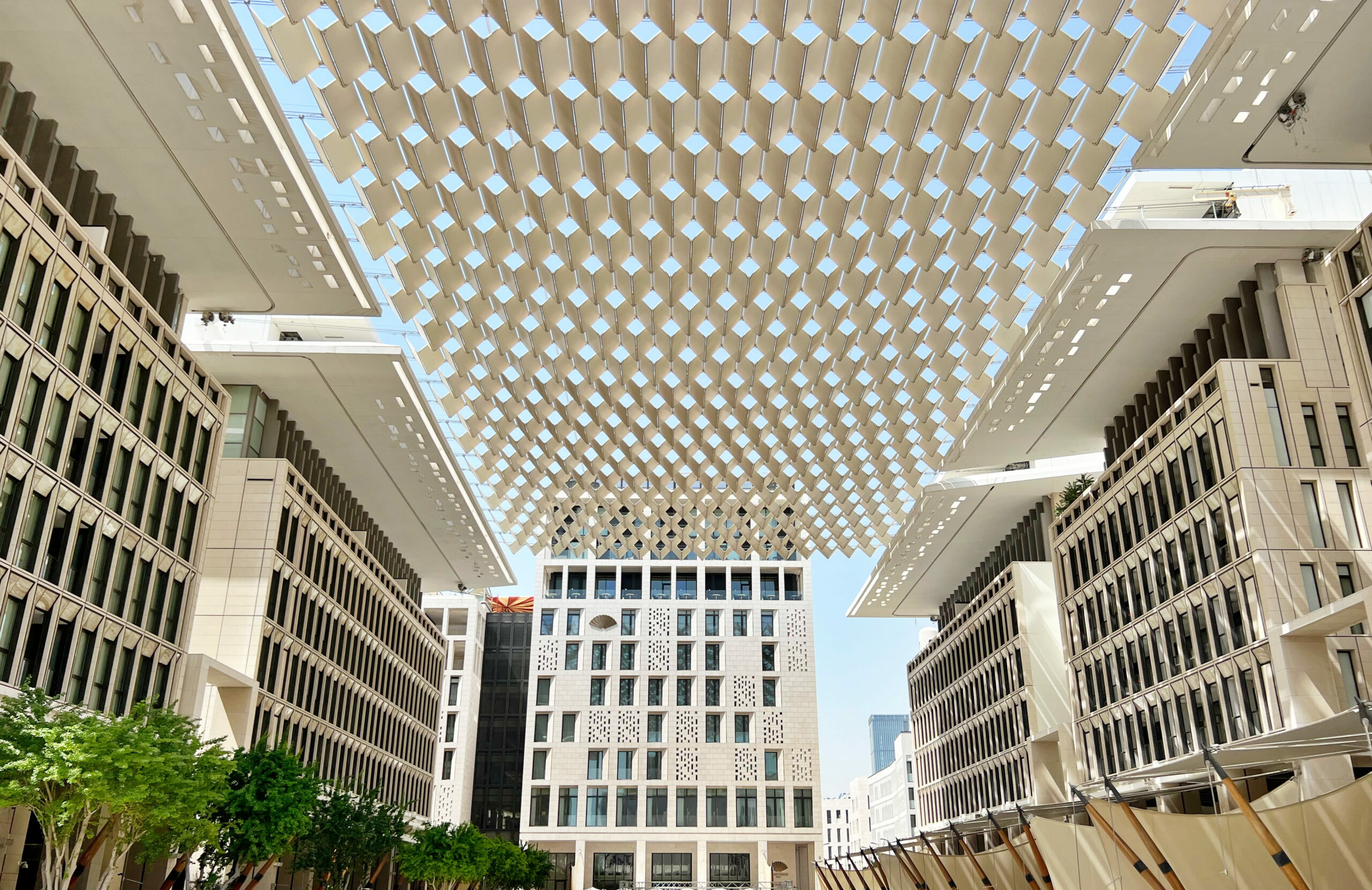 Of course, no visit to Msheireb Downtown would be complete without a trip to the stunning Msheireb Mosque. This beautifully simple mosque is an active place of worship and features an 80-foot minaret, an ornate bronze entrance, and a stunning white limestone exterior. You'll be awestruck by the understated beauty of this building!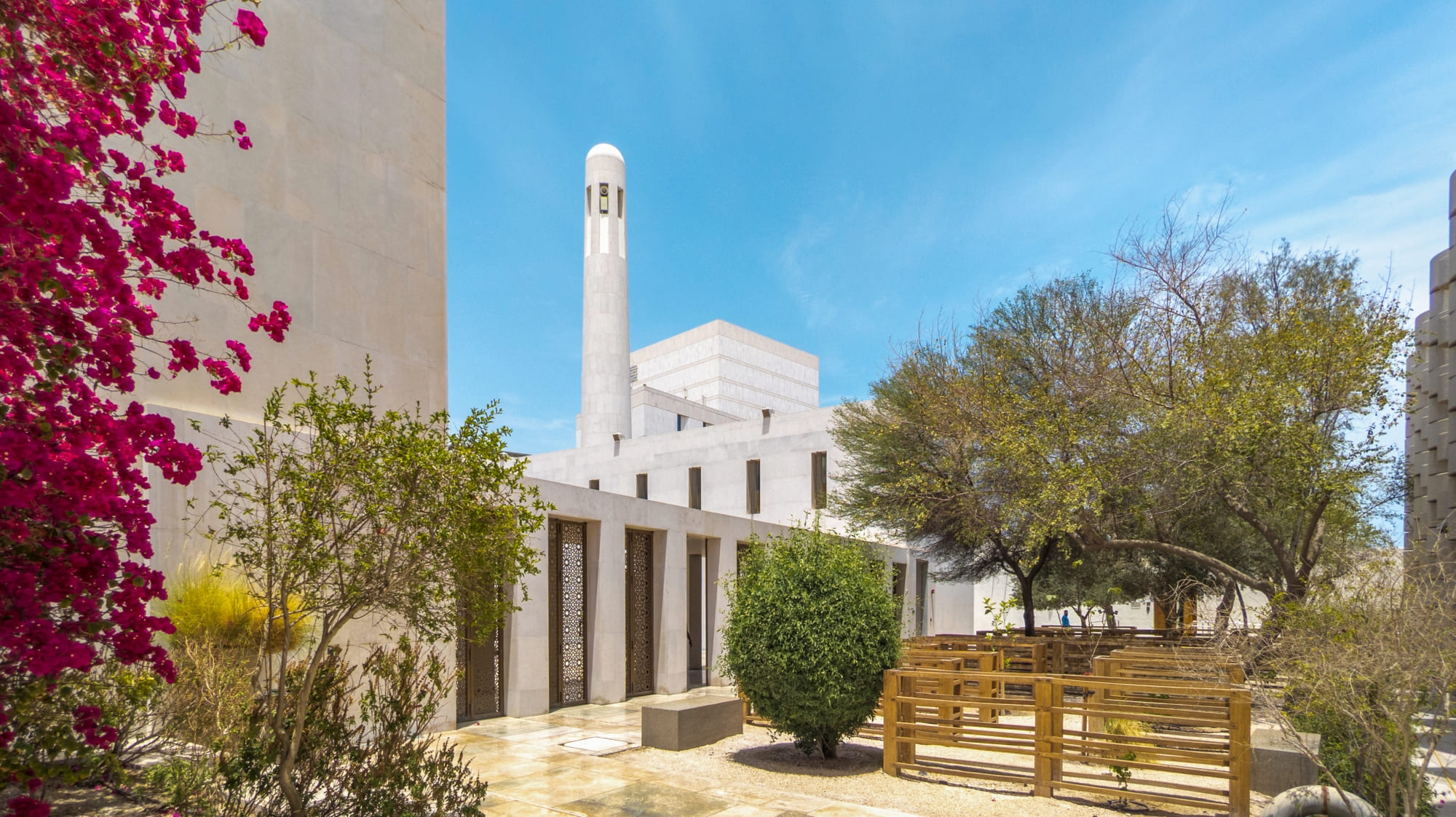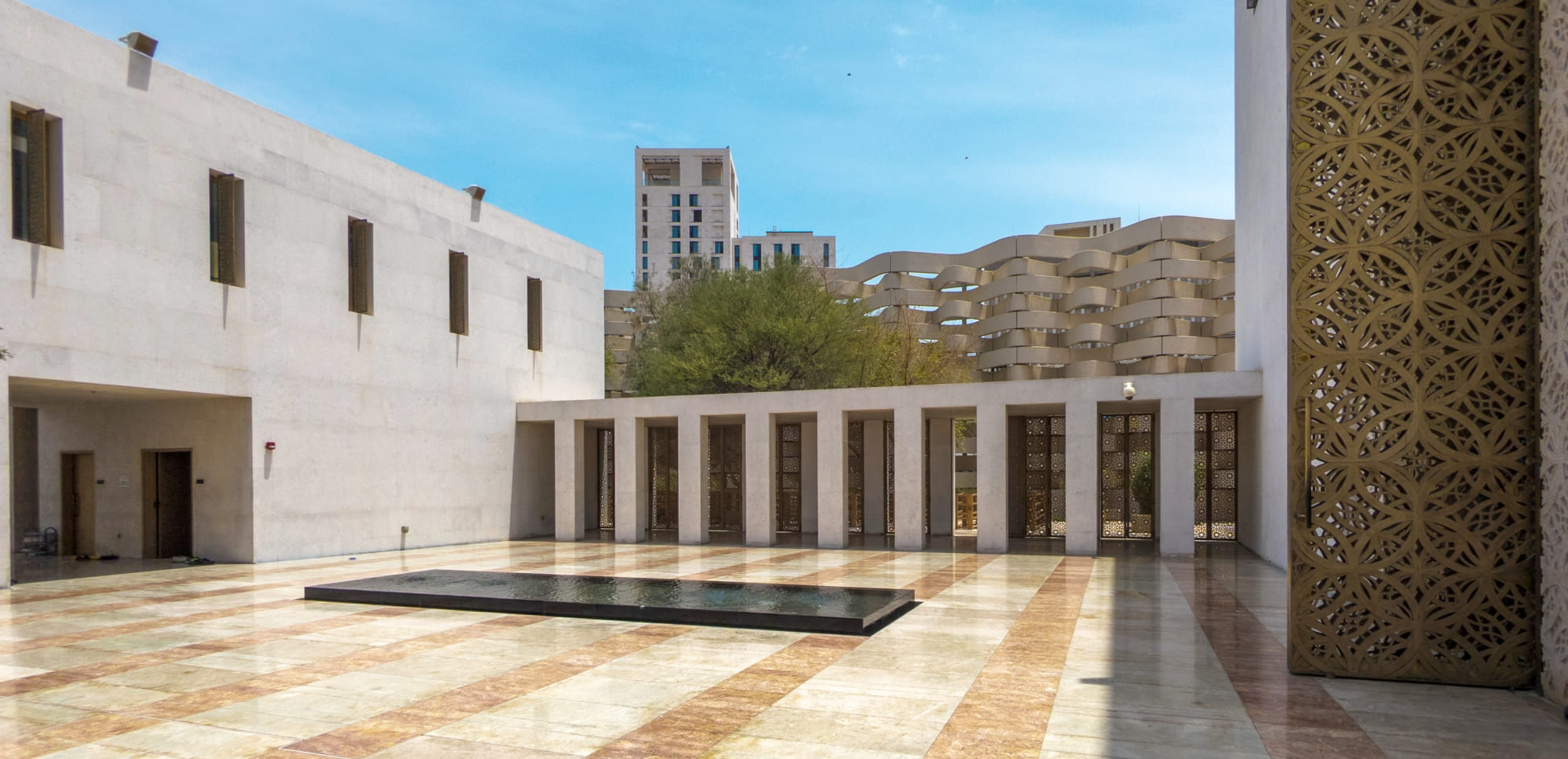 Go Shopping
This is Qatar, so of course we're going to include shopping on this list. Get ready to shop 'til you drop in Msheireb, where you'll be dazzled by the eclectic mix of local and international designers. As well as hip smaller concept stores, you'll also find fashionable boutiques and trendy pop-up stores. Looking for a unique piece to add to your wardrobe? Msheireb has got you covered!
Be sure to check out the Presented by concept store, the fourth of its kind after wowing shoppers in London, Paris, and Dubai. Here, you'll discover a treasure trove of limited-edition sneakers, streetwear, and high-end brands like Supreme, Yeezy, Gucci x North Face, Jordan x Dior, and Supreme x Louis Vuitton. This fashionista's paradise also boasts stylish clothing and accessories, perfect for expanding your wardrobe with jackets, sweaters, t-shirts, wallets and bags. Just make sure you have enough space in your suitcase!
Next on our shopping list is the Msheireb Galleria. With over 30 pop-up stores featuring local and international high-end products, the Galleria offers something for every type of shopper. At Kaltham's Jewelry, you'll find unique coloured stones and diamonds inspired by Qatar's culture, architecture, design, and nature. It's the perfect place to pick up a meaningful souvenir from your trip!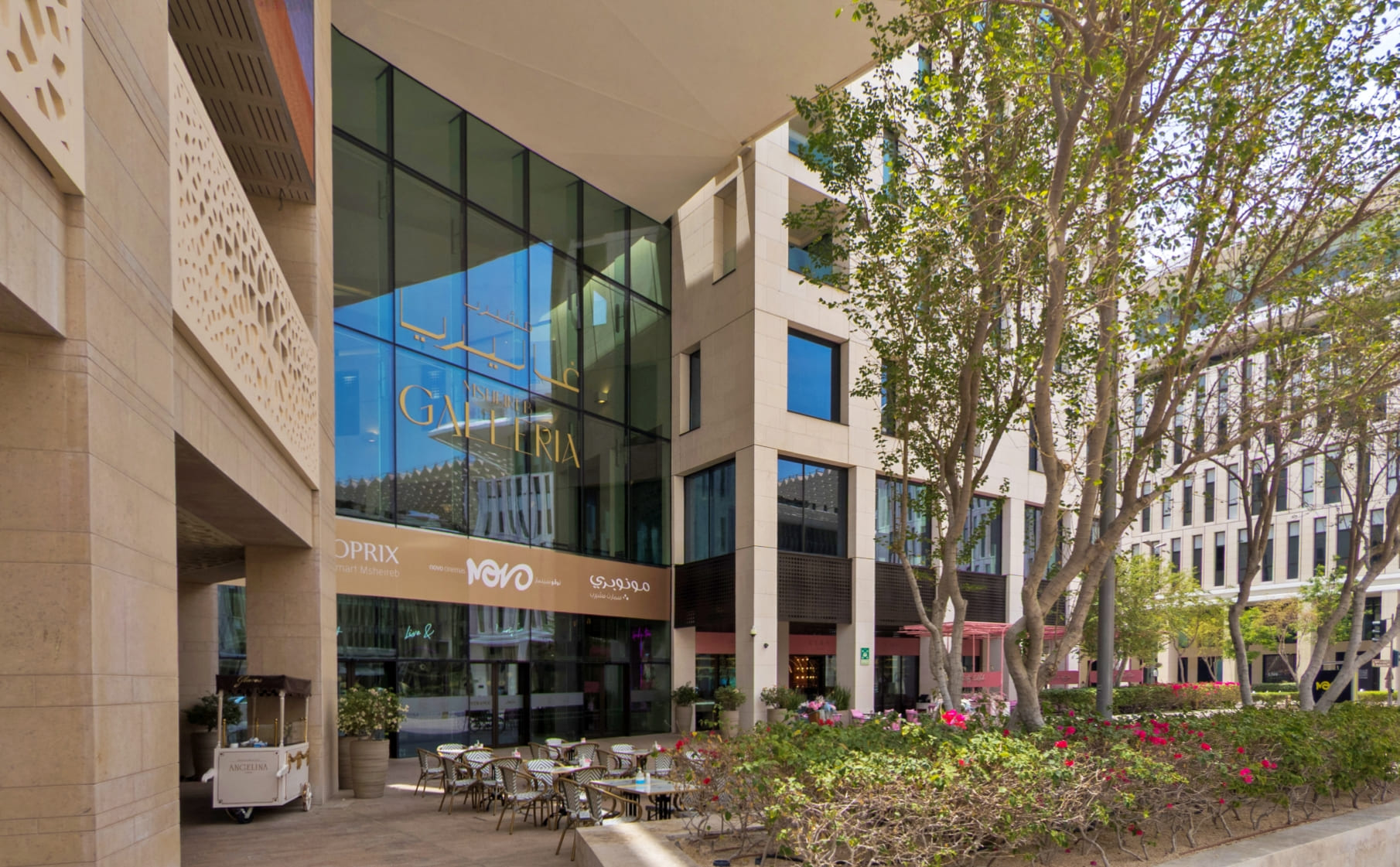 Looking for skincare products? Then check out Qiyorro Beauty, Qatar's first conscious beauty company, which offers a range of skincare, hair, and body care brands. And don't leave Msheireb Galleria without stopping by Santa Maria Novella, a historic Italian pharmacy where you'll find exquisite perfumes, candles, cosmetics, and room fragrances.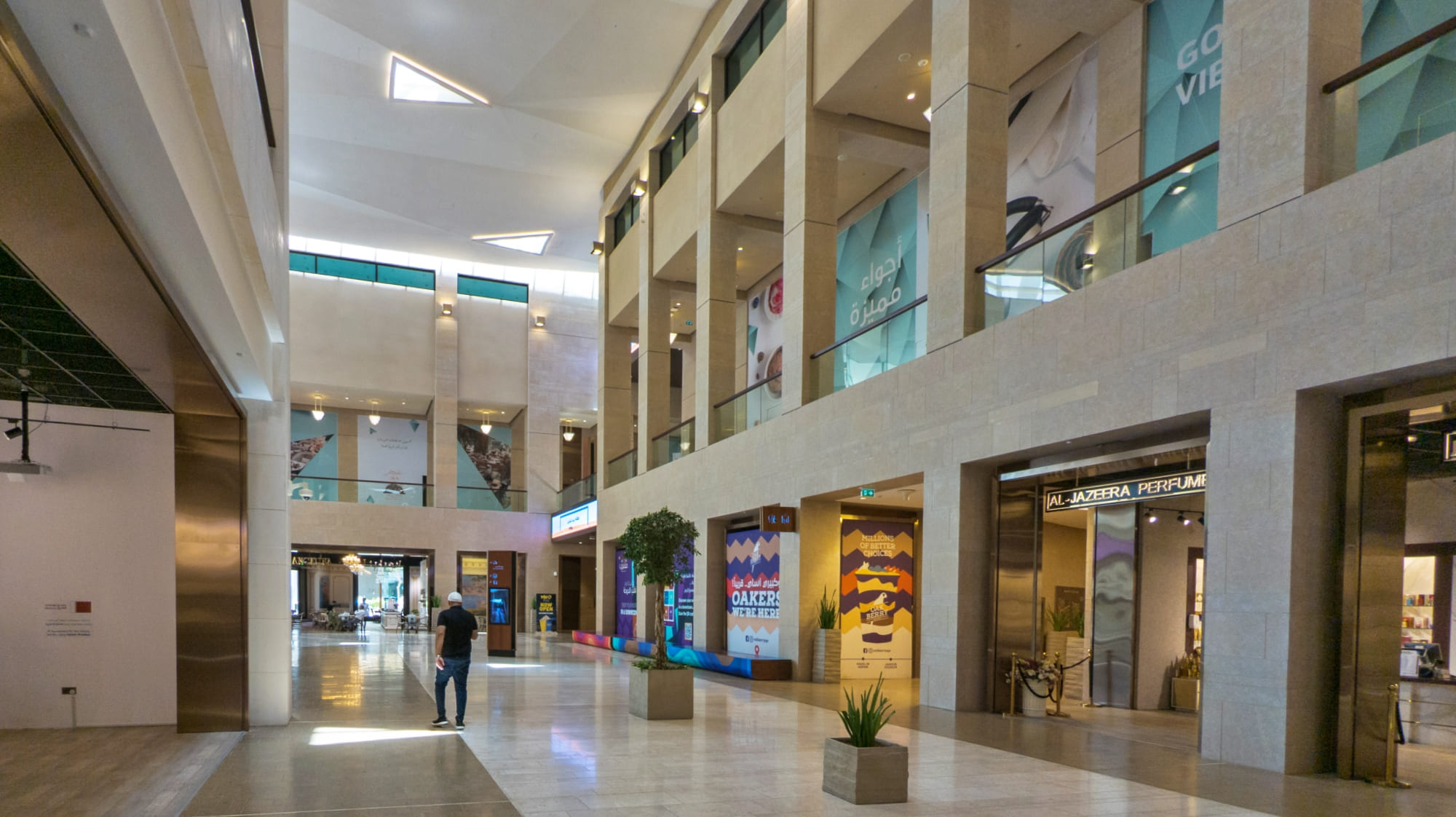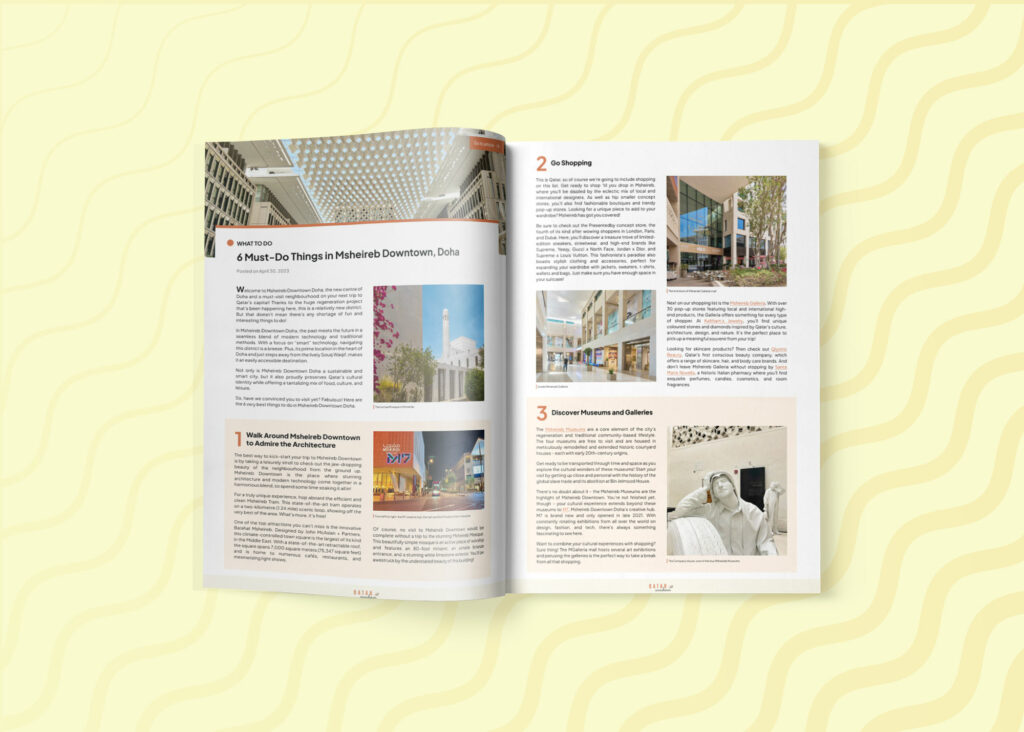 Free!
[PDF] 6 Must-Do Things in Msheireb Downtown, Doha
Please provide your email address to download this guide
Discover Museums and Galleries
The Msheireb Museums are a core element of the city's regeneration and traditional community-based lifestyle. The four museums are free to visit and are housed in meticulously remodelled and extended historic courtyard houses – each with early 20th-century origins.
Get ready to be transported through time and space as you explore the cultural wonders of these museums! Start your visit by getting up close and personal with the history of the global slave trade and its abolition at Bin Jelmood House.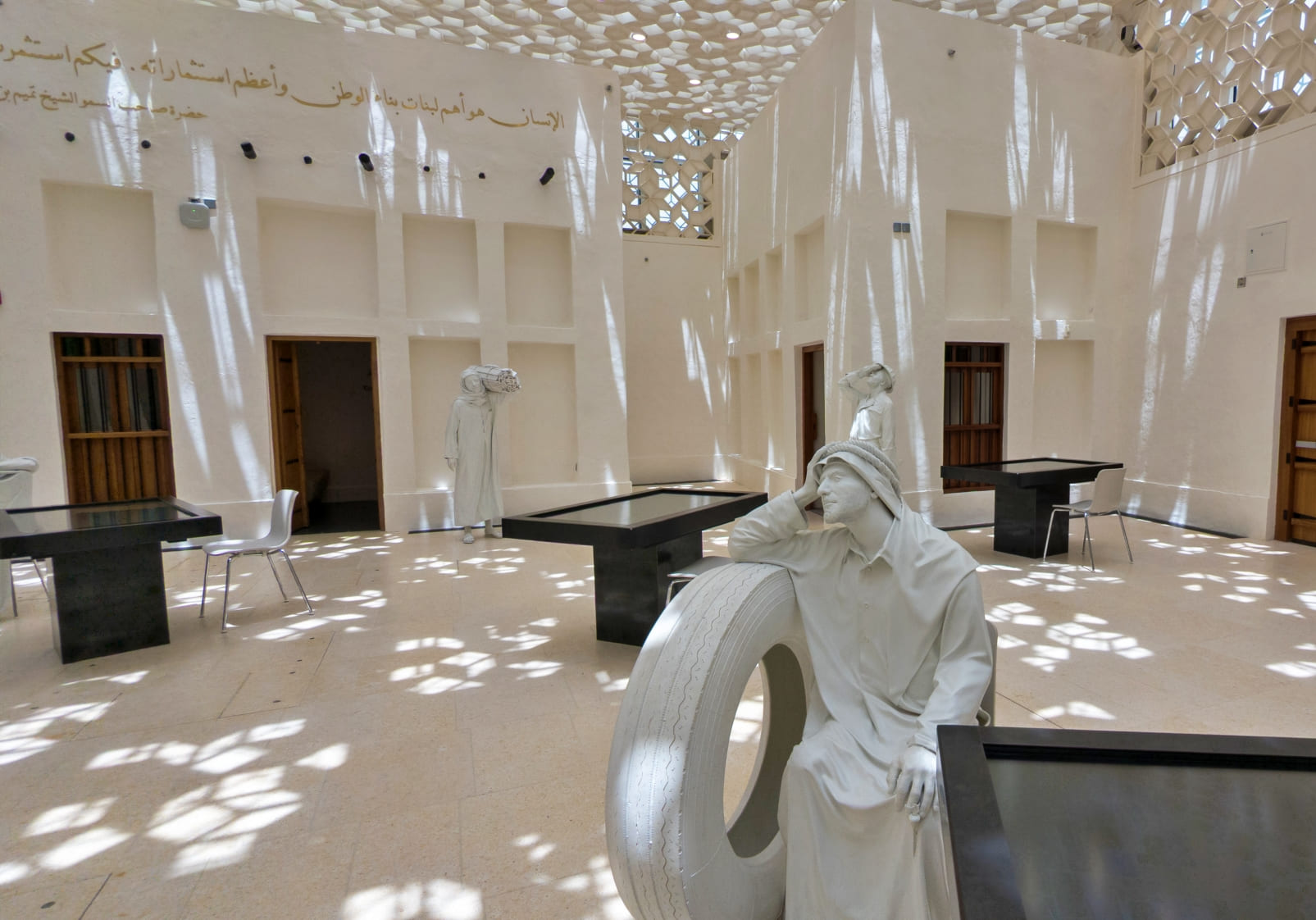 At Company House, discover the fascinating history of Qatar's petroleum industry and learn all about the lives of the petroleum industry workers. It's certainly a unique topic for a museum!
At Mohammed Bin Jassim House, witness the perfect blend of the past, present, and sustainable future of the area.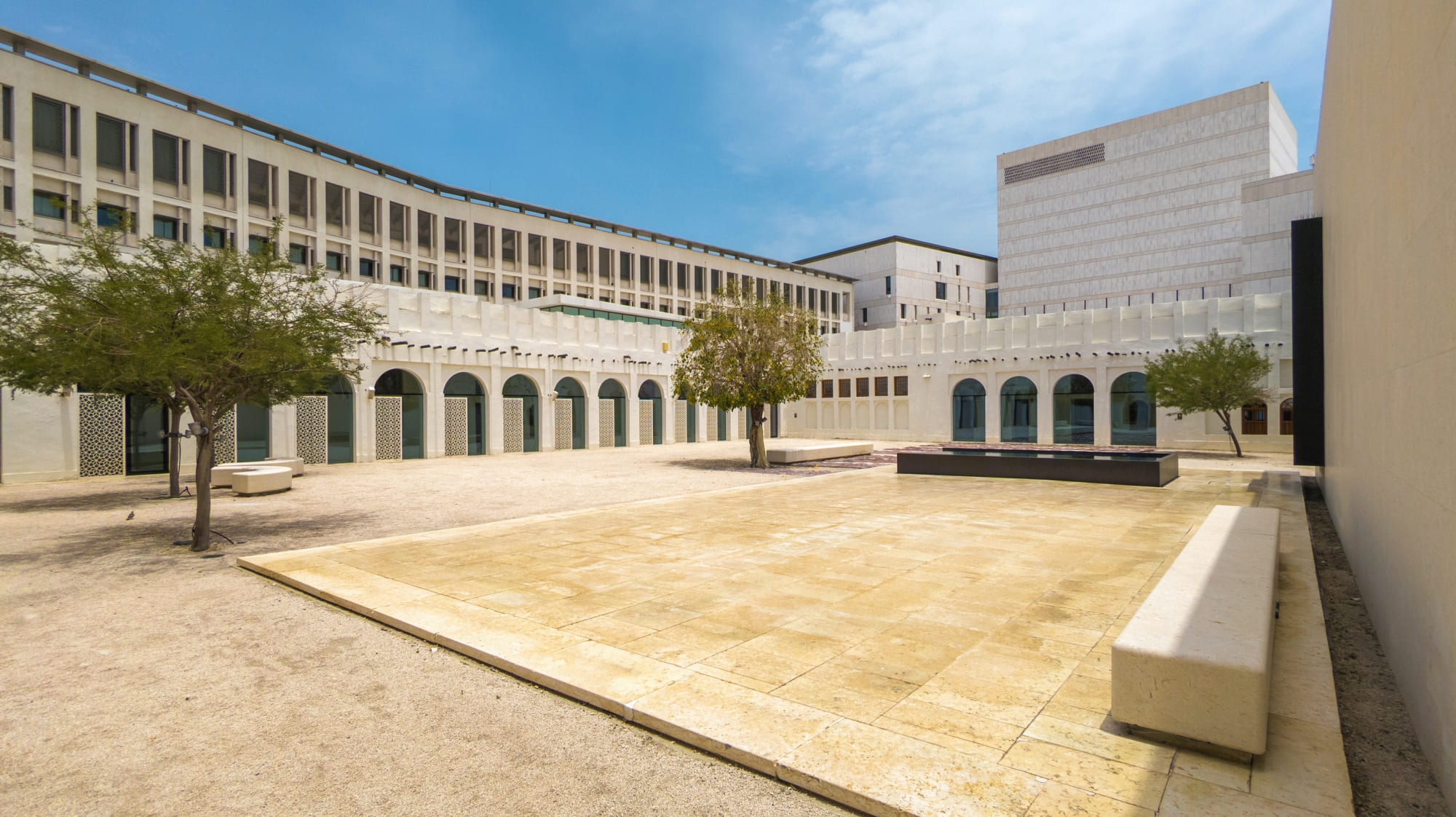 Then, it's over to Radwani House, a 1920s architectural gem nestled in Doha's oldest quarters. Don't forget to check out the temporary exhibits, which include the fabulous Forever Valentino, Anassir, Sports Memory, and Frida Kahlo. There's no doubt about it – the Msheireb Museums are the highlight of Msheireb Downtown. You're not finished yet, though – your cultural experience extends beyond these museums to M7, Msheireb Downtown Doha's creative hub. M7 is brand new and only opened in late 2021. With constantly rotating exhibitions from all over the world on design, fashion, and tech, there's always something fascinating to see here.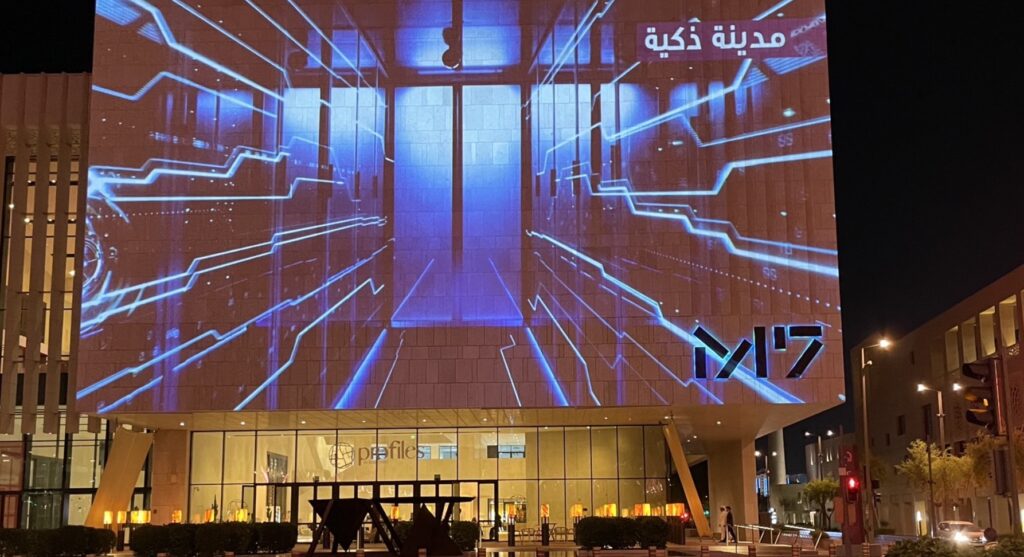 Want to combine your cultural experiences with shopping? Sure thing! The MGalleria mall hosts several art exhibitions and perusing the galleries is the perfect way to take a break from all that shopping.
Finally, if you walk around Msheireb, you'll surely come across some unique exhibition and gallery concepts, such as Mawater warehouse, which features a collection of vintage and race cars.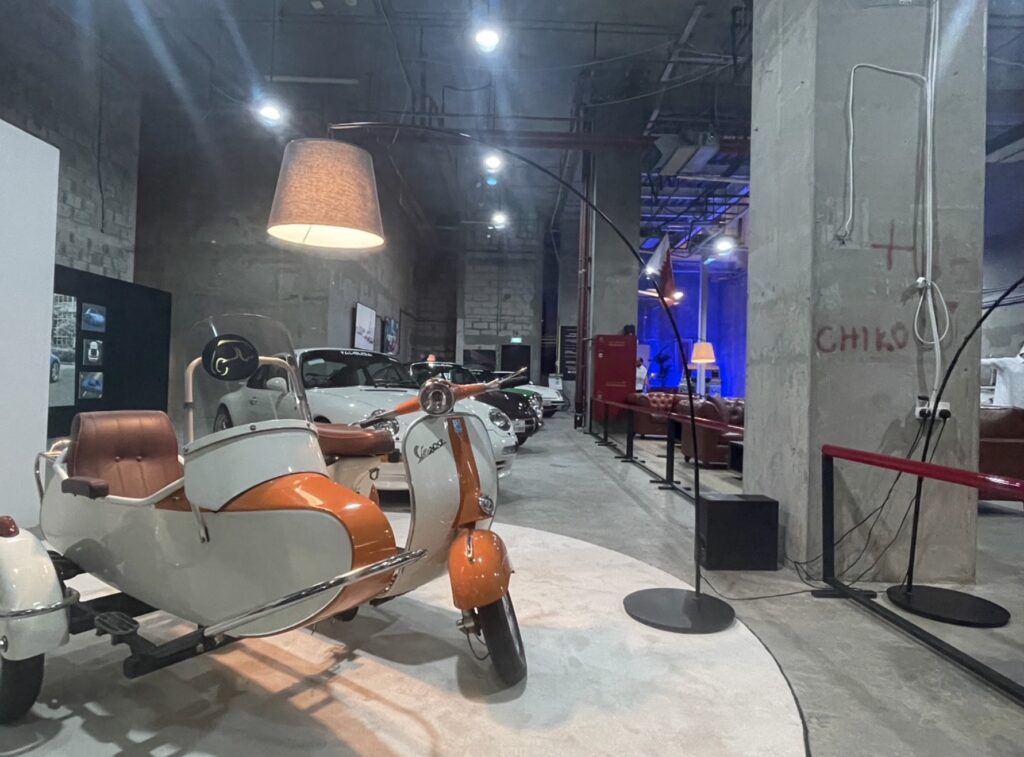 Dine at Hip Restaurants and Modern Cafes
Foodies, you can't miss Msheireb. With a whole host of dining options, from international fine dining to local flavours, you're guaranteed to find delicious food around every corner here. But with so many great options, where do you even start? Here are our top picks for the very best restaurants in Msheireb.
The best restaurants in Msheireb
For those seeking contemporary Qatari cuisine, look no further than Saasna. Headed up by Chef Sheikha Ahmed Al Meer, the menu here is nothing short of exceptional, featuring traditional local dishes served up with a modern twist.
Breaking away from Qatari food, Reberu offers an interesting blend of Japanese, Peruvian, and European contemporary dishes, while Sora, located on the 21st floor of Park Hyatt Doha, presents Japanese classics with breathtaking views of the West Bay skyline.
As you can see, Japanese food is a big hit in Msheireb! Another Japanese option, Sumosan, is one of the most unusual restaurants in the neighbourhood, bringing Moscow-born sushi rice pizza, miso black cod, wagyu sirloin steak, and maki rolls to Msheireb Downtown Doha.
Le Colonial, a hotel restaurant inspired by Doha's first post office, is a wonderful setting for breakfast, which it serves until 3 pm on its terrace overlooking the souq.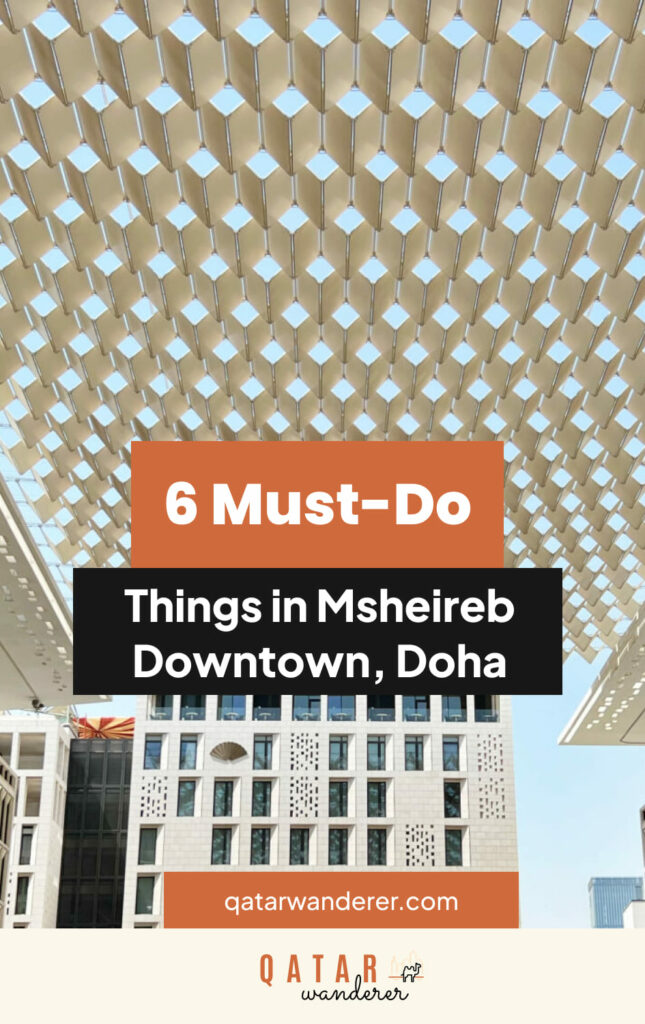 No time to read?
Pin it on Pinterest and revisit it later.
Hoppers Doha, the first international branch of Hoppers London, offers a menu featuring South Indian and Sri Lankan flavours, inspired by home cooking styles and roadside stalls. Signature dishes include egg hoppers, rotis, rolls, kothu parotta, and various dosas, as well as classic curries, sambols, and chutneys. The ambience and décor are warm and inviting, featuring patterned tiles, rattan ceilings, and custom-made artwork from Sri Lanka and South India.
For a quick bite, you can't go wrong with Mango Mania, a food truck that serves mango-inspired delights. Yum!
Finally, if you're looking for a restaurant with décor worthy of featuring on your Instagram page, head on over to EL&N. You won't be disappointed!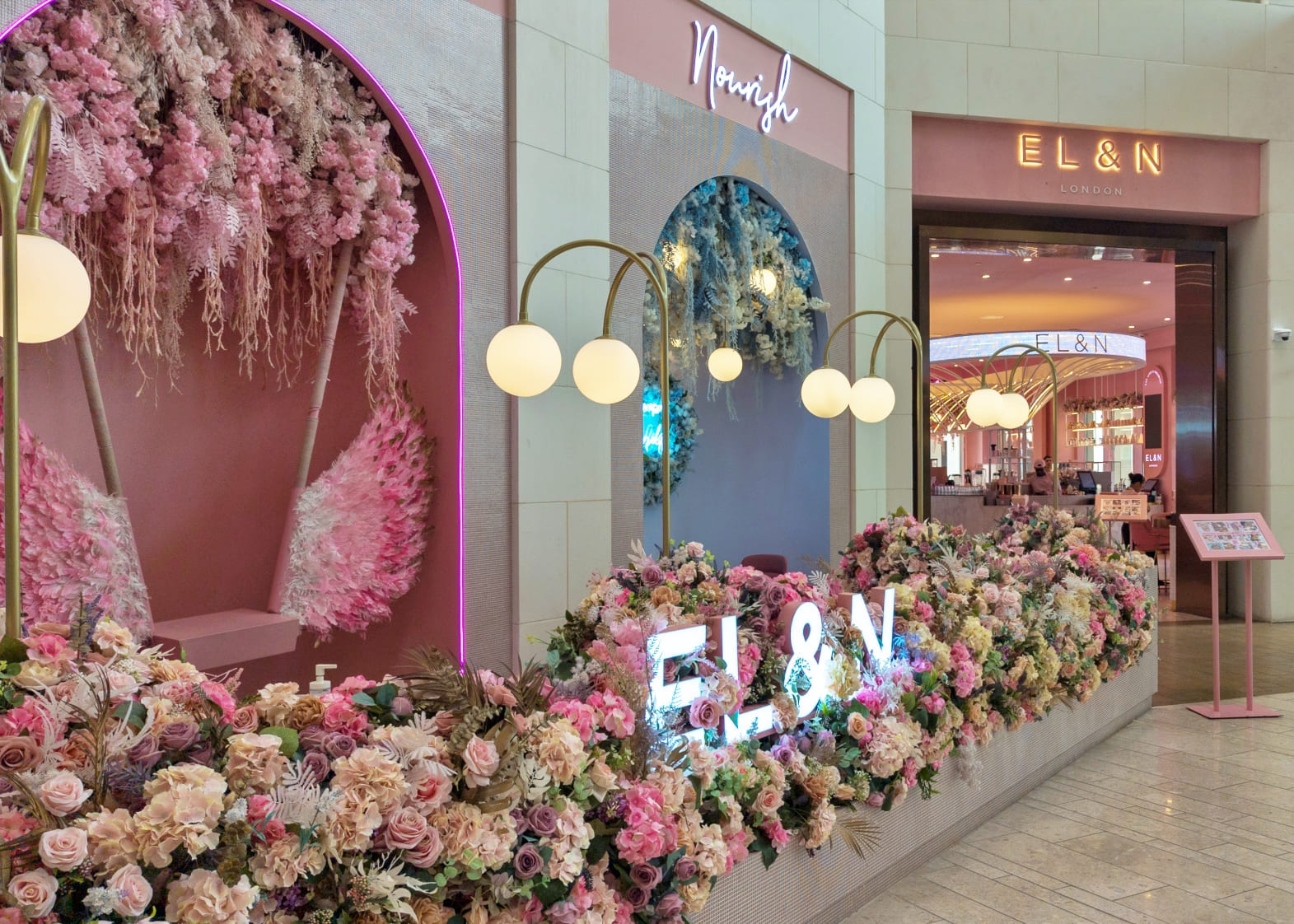 The best cafes in Msheireb
Sometimes, you don't want a full-on meal. Maybe you just fancy a bite to eat or a quick caffeine boost? No worries – we've got you covered. Msheireb has a whole host of wonderful coffee shops, cafes and tea rooms to choose from.
For the best baked goods in the area, head straight to Rusk, where you'll be greeted by a warm and cosy atmosphere, the smell of just-baked pastries and a chill Sinatra soundtrack. If it's all about the coffee for you, Ministry of Coffee (MOC) is a Msheireb institution, known for its funky neo-industrial interiors, creative menu, and, of course, great coffee.
If MOC is full, don't panic – %Arabica, a cult coffee chain from Kyoto, and Caffeinated are both wonderful places to get a solid cup of joe. For a local touch, Nomad serves coffee made with beans from Yemen in a space that bridges Msheireb and Souq Waqif.
Indulge in a Luxurious Msheireb Afternoon Tea
Indulge in the ultimate afternoon tea experience at Msheireb, where the luxurious options are endless. From sophisticated five-star hotels to opulent lounges, this district offers a mind-boggling array of options fit for royalty. Every sip of tea and every bite of pastry will be a feast for the senses!
AtTeatude at Alwadi Hotel Doha – MGallery
Indulge in a luxurious afternoon tea experience at AtTeatude, a chic café located in the heart of Msheireb. Bathed in natural sunlight, this spot has a warm and inviting ambience perfect for your next afternoon tea rendezvous.
With an extensive selection of teas to suit every taste, this is one of the best places in Msheireb to unwind and catch up with friends. And don't even get us started on the delicious afternoon tea menu! For QR175 (serves two), you'll be able to indulge in zaatar, halloumi, turkey and ham canapes, matcha strawberry tarts, and cranberry and orange scones.
Baraha Lounge at Mandarin Oriental Doha
Step into a world of luxury at Baraha Lounge, where you can treat yourself to a fabulous afternoon tea in a sophisticated and intimate setting. For QR220 (serves two), you'll get to savour their signature gold leaf cappuccino and butterfly pea flower mocktail, paired with classic bites such as open cucumber sandwiches, roasted bell pepper quiche, asparagus vol-au-vent, cherry gateau, chocolate mousse cake, and rhubarb cheesecake.
Harrods Tea Rooms in Msheireb Downtown Doha
Enjoy a traditional British afternoon tea at Harrods Tea Rooms, featuring stunning Art Deco interiors and an exquisite seasonal menu. For QR250, you'll get to devour smoked salmon or English cucumber finger sandwiches, fresh scones with strawberry jam and Devonshire clotted cream, and a selection of decadent pastries like strawberry cheesecake and honey cake.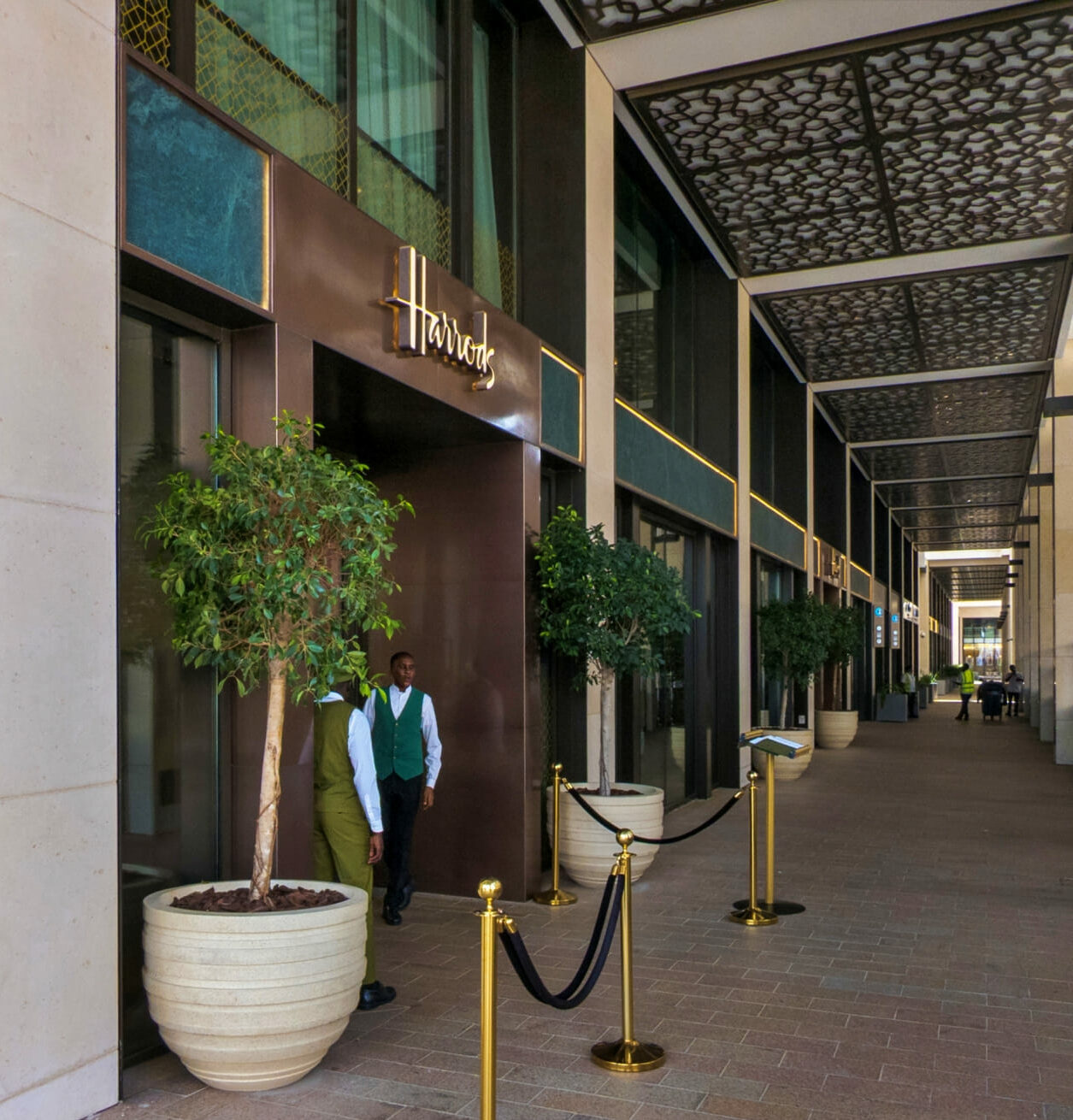 Living Room at Park Hyatt Doha
For a one-of-a-kind afternoon tea experience, the Living Room at Park Hyatt Doha offers something you've never seen before – an edible tree made of cotton candy and desserts served with theatrical dry ice! Priced at QR260 (serves two), this unforgettable tea service is sure to impress even veteran afternoon tea enthusiasts.
Experience a Sustainable and Smart City
Okay, so this one isn't really a "thing to do" – it's more of a "thing to experience". Technicalities aside, the "thing you need to experience" we're talking about is one of the world's best smart and sustainable neighbourhoods!
As you've probably realised by now, Msheireb Downtown Doha is a testament to sustainability, with streets designed to capture cool breezes and provide shade, dedicated lanes for bicycles and pedestrians, and an eco-friendly approach to building materials.
The district features 6,400 rooftop solar panels for onsite energy generation and 1,400 solar panels for hot water supply. The area takes pride in its clean energy and is a world leader when it comes to energy efficiency.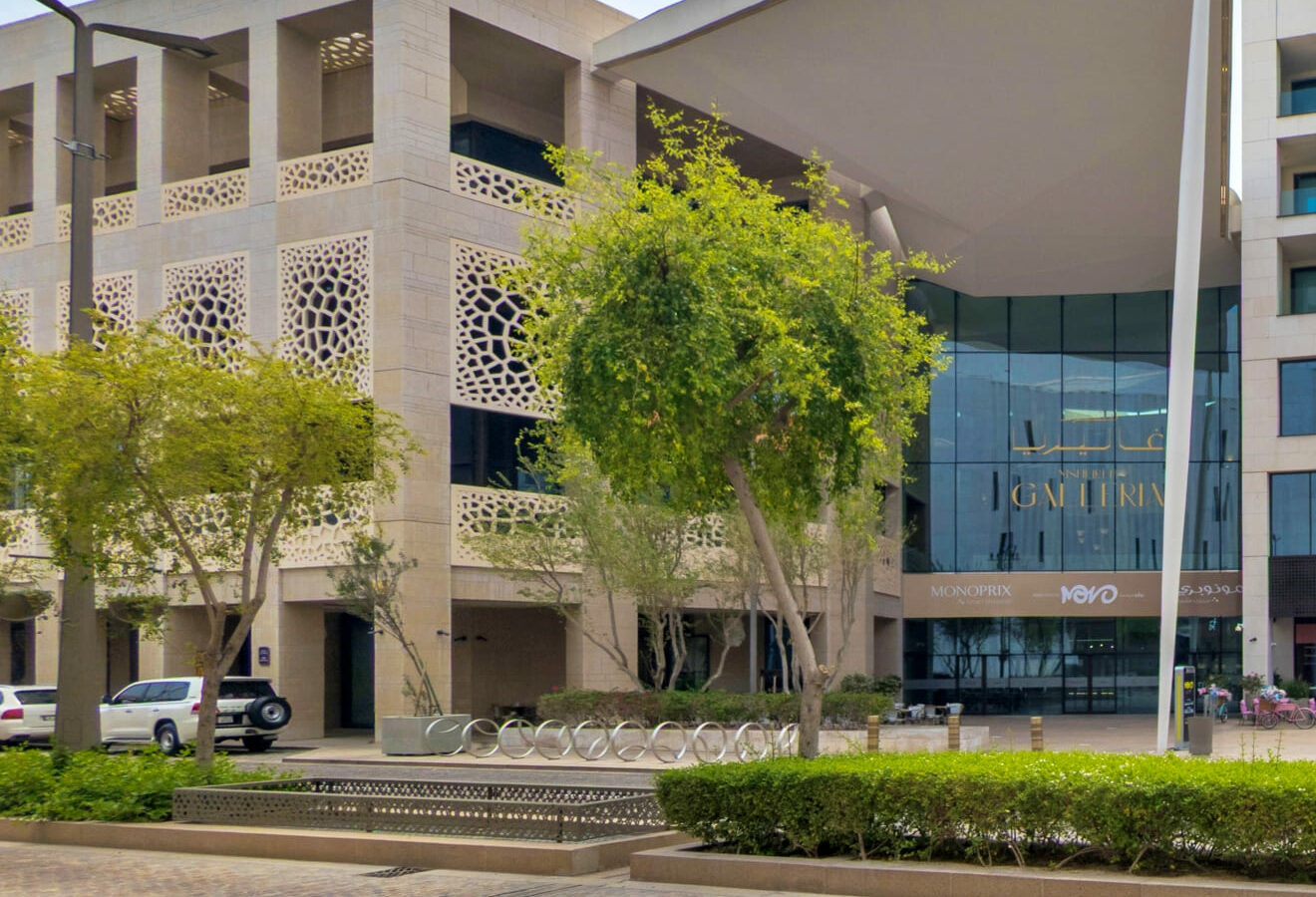 The smart city infrastructure includes electric car charging stations, smart meters, public WiFi, an automatic smart waste collection system, and a central command and control room for real-time data analysis. The district also encourages walking, cycling, and trams as the primary modes of transportation. Make the most of the bicycle-friendly byways and explore on two wheels! There's no doubt about it – Msheireb is unbeatable when it comes to innovation.
Bonus: What Are the Best Hotels in Msheireb?
Love Msheireb so much that you want to stay? We don't blame you.
When it comes to luxury accommodation, Msheireb has some solid options. The only thing you'll need to do is choose between Mandarin Oriental Doha, Alwadi Hotel MGallery and Park Hyatt Doha, and that's a tough choice! From most expensive to least expensive, here's what you can expect at each of these hotels. Hopefully, we'll help you to make that oh-so-challenging decision.
You'll indulge in an immersive Qatari experience at Mandarin Oriental Doha, a beautiful hotel where every detail reflects traditional Qatari heritage. From the intricate Mashrabiya trellis in the rooms to the oryx horn door handles and sand dune motifs, the hotel boasts a stunning fusion of tradition and luxury. With ten restaurants offering local and international cuisine, you'll never go hungry, and you'll never have to settle for mediocre food. After a busy day of sightseeing, unwind at the hotel's spa & wellness centre, indoor pools, and rooftop pool. Prices may vary depending on the season, but at the time of our check, room rates started at just under USD 400 per night.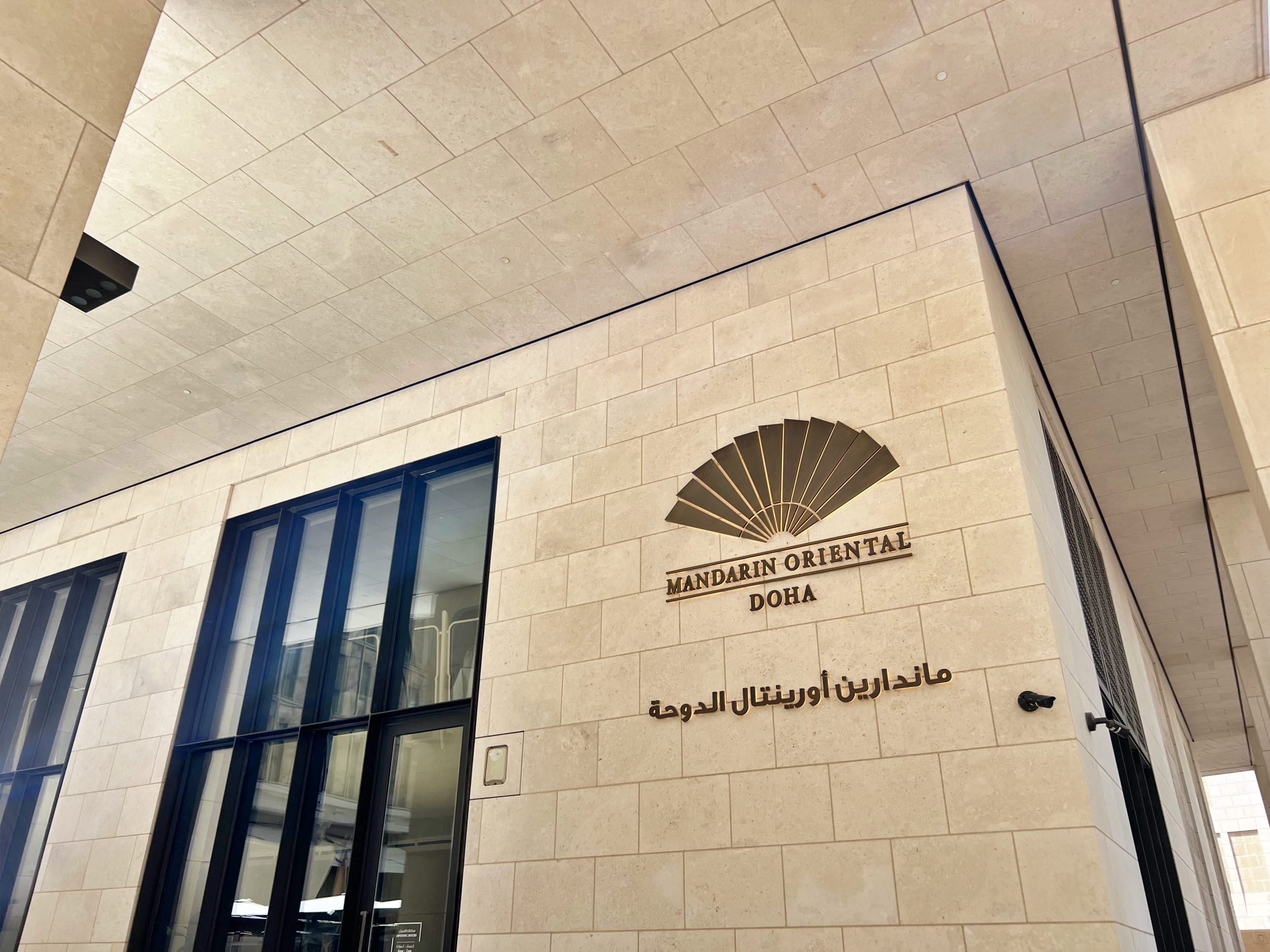 Park Hyatt Doha, located near Souq Waqif, is another fantastic option for luxury amenities and top-notch services. With three renowned restaurants, Sora, Opus, and Anis, you'll embark on a culinary adventure with every meal at this hotel. Like at the Mandarin, you'll have access to a pool (outdoor) and a range of spa treatments as well as personal training. A night at the Park Hyatt will cost you around USD 200 at the time of our check.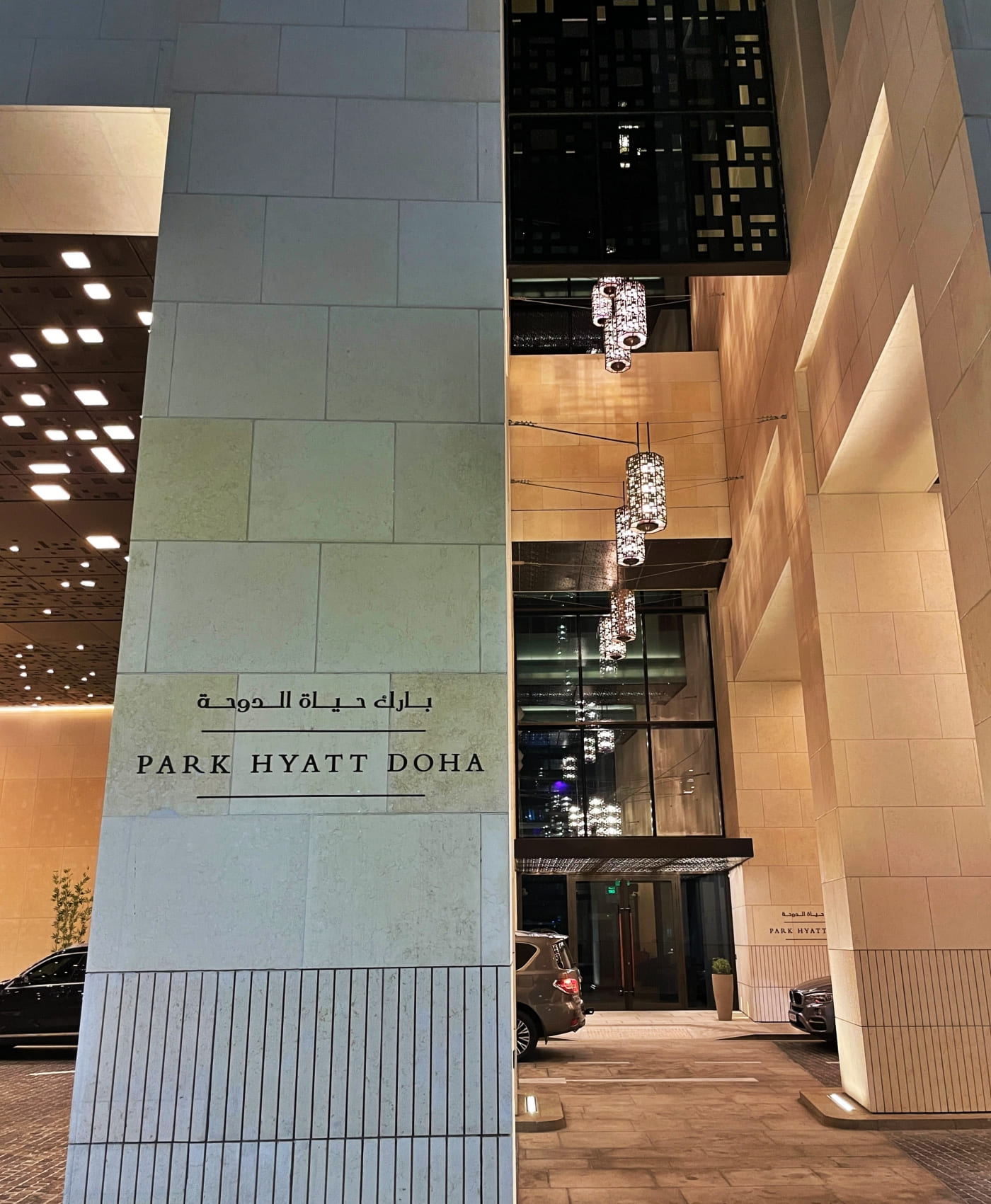 Experience a blend of local Qatari heritage and modern design at Alwadi Hotel Doha MGallery. The hotel's decor is inspired by Qatari forts, with plenty of bespoke furnishings, rich fabrics, and dark wood details. The expansive windows provide stunning views of the city and the Gulf, while the hotel's restaurant serves up high-quality Arabian and European cuisine. This 5-star hotel offers rooms starting at around USD 100 per night.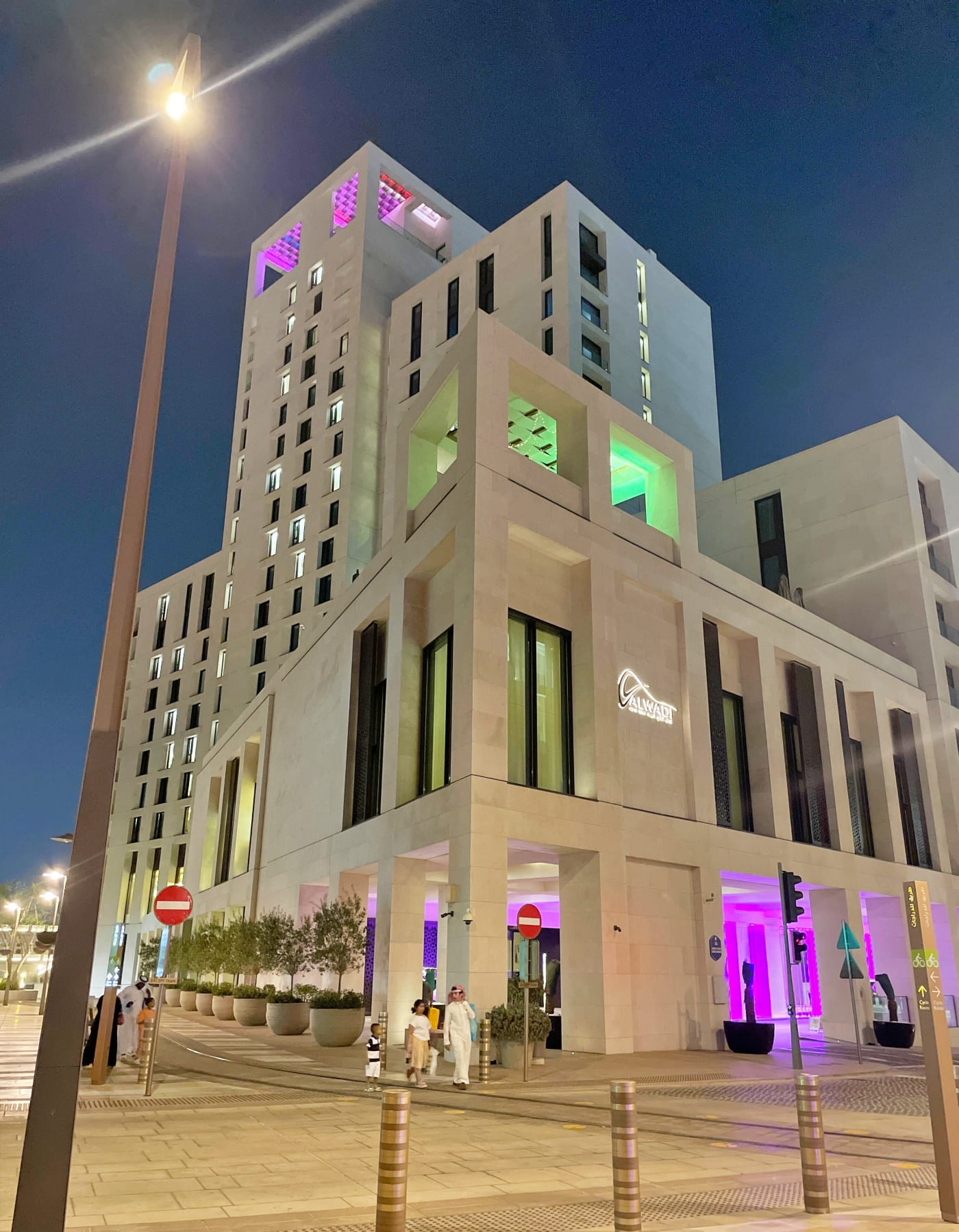 Have a brilliant trip to Msheireb!