Attention adventurous travellers! Are you one of those lucky folks who scored an 8-hour layover in the amazing city of Doha, Qatar? Or are you a savvy traveller who purposely plans long layovers to maximize your holiday time? Either way, get ready to experience the ultimate layover destination!
If you're considering venturing beyond the confines of Hamad International Airport, we've got you covered with a fun-filled and realistic layover itinerary. But first, let's go over some essential tips to make sure that your layover is a success.
Essential Tips for Leaving the Airport
As the premier portal to the Middle East and frequently crowned the best (or second-best, according to Skytraxx) airport in the world, Hamad International Airport is no stranger to lengthy layovers. This jaw-dropping, $16 billion architectural marvel, which is currently being expanded, is decked out with everything you'd need to enjoy a comfortable layover.
But why merely pass the time when you can seize the day and explore what Qatar has to offer? If you have the time, there's no better way to spend your time between flights than by taking a quick taxi to the city, lacing up your trainers, and exploring Doha.
Not so fast, though! Before you leave the airport, there are a few things to keep in mind…
Time of the Day Matters
An 8-hour layover might seem like ages, but in reality, it's only enough time to get a taste of Doha. You'll need to be mindful of the time of day when considering whether to leave the airport during your layover.
Between 10 pm and 6am, many attractions and shops in Doha will be closed, so it might be worth staying in the airport during those hours, or just booking an airport hotel for a snooze.
Check-In for Your Next Flight
To maximize your time in Qatar, we highly recommend checking in for your next flight before leaving the airport. If Qatar isn't your final destination, and you booked your entire journey with the same airline, you've probably already done this, but it's worth double-checking.
This will save time by avoiding queues at the check-in counter and bypassing any luggage-related worries on your return to the airport. With your boarding pass ready, you can walk through security and head straight to your departure gate upon returning from your Doha adventure.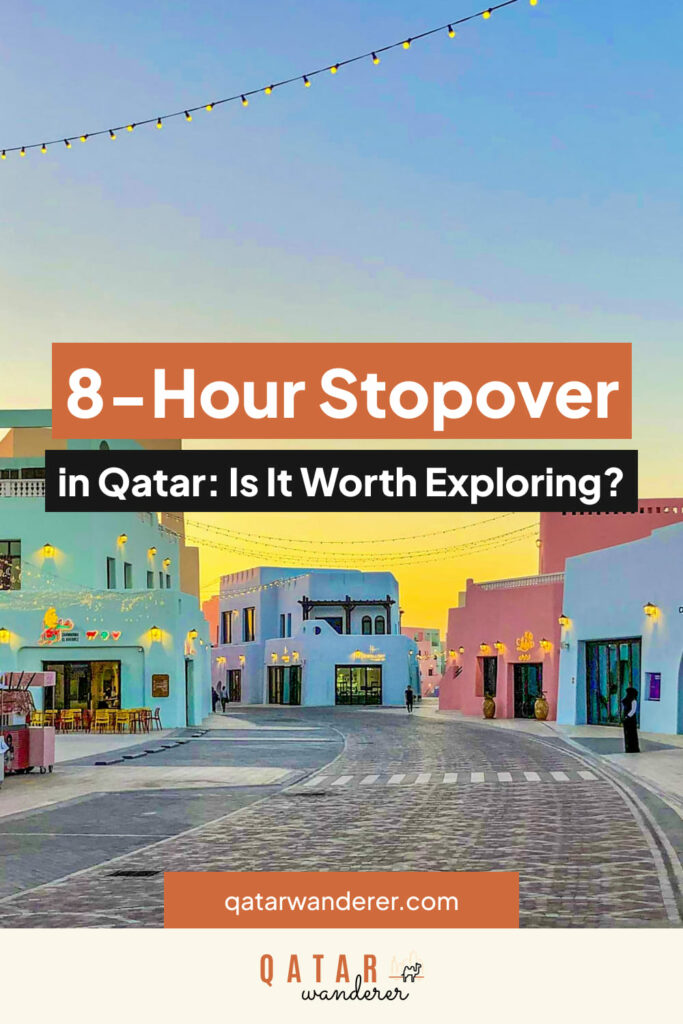 No time to read?
Pin it on Pinterest and revisit it later.
Exploring Doha During an 8-Hour Stopover
So, now that you've decided to leave the airport and get a taste of what Qatar has to offer, here's a quick rundown of our recommended Doha stopover itinerary, perfect for making the most of your 8-hour layover.
Collect your visa and exit the airport: 30m
Depending on your nationality and country, you may get a free visa on arrival.
Arrange transportation: 10m
Either get a local taxi or use Uber. You could also get the metro which goes straight from Hamad International Airport to Doha's city centre in 15 minutes for USD $0.50.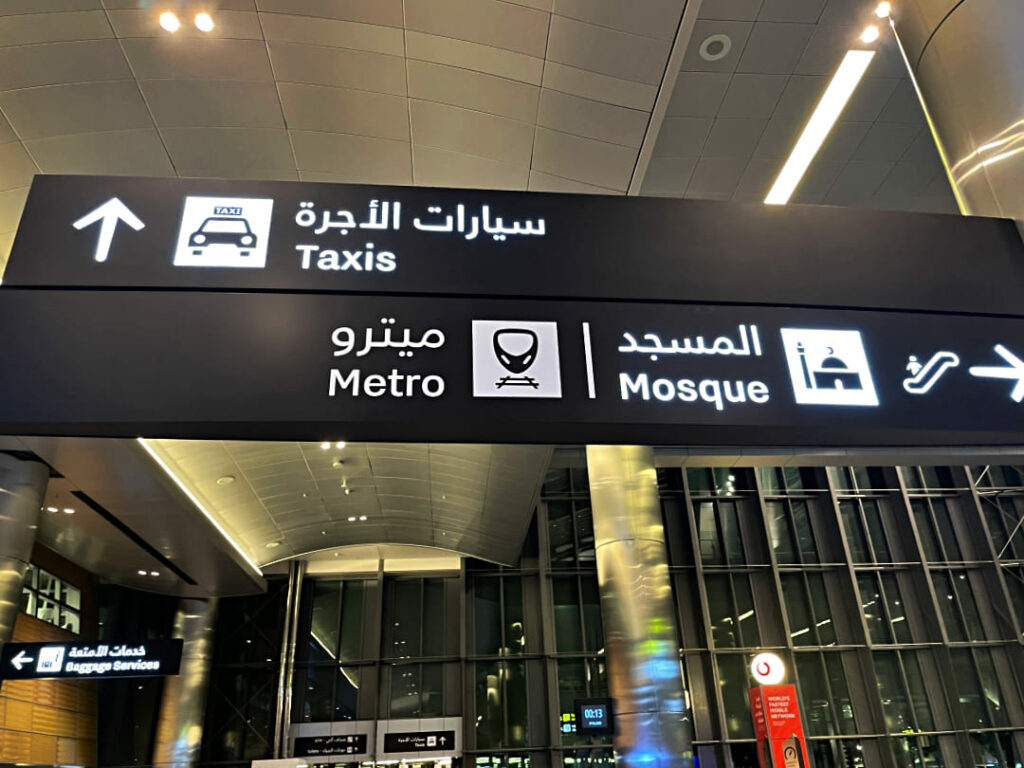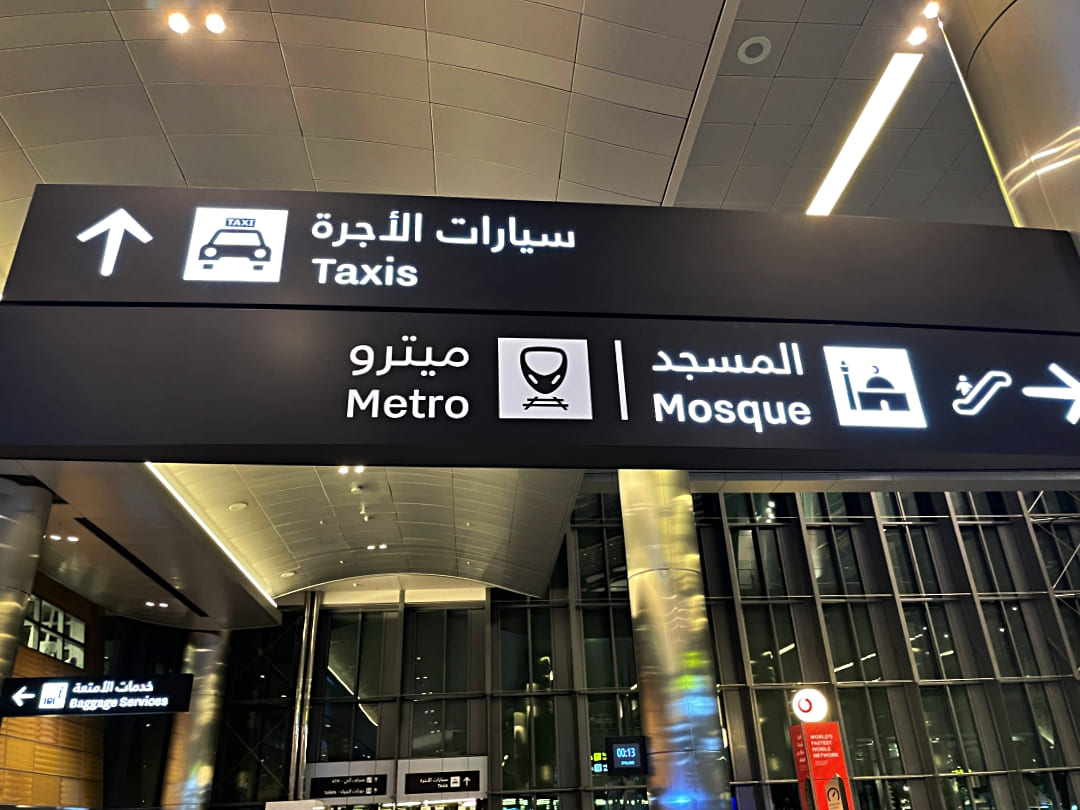 Museum of Islamic Art: 20m travel + 1h exploration + 10m gift shop
Check out one of the best art collections of the Islamic world.
Explore the Mina District: 40m
Take a scenic walk through MIA Park and the charming Mina District in Old Doha Port.
Souq Waqif: 10m taxi + 1h exploration + 1h dinner
Navigate Doha's most famous market, taste local food and soak up the authentic atmosphere.
Katara Cultural Village: 20-40m taxi + 45m-1h exploration
Marvel at the stunning architecture and learn more about Qatar's culture.
Qanat Quartier at the Pearl (if time allows): 45m to 1h15m
Get lost in a modern, luxurious, Venice-inspired neighbourhood brimming with charm.
Airport trip: 30m-1h travel + 20-45m security + 45m-1h15m boarding wait
Return to the airport, clear security, and board your next flight.
This action-packed itinerary covers it all. Authentic, only-in-Qatar experiences? Check! World-class shopping? Check! Fabulous architecture that'll have you reaching for your camera? You got it! Of course, there's much more to Qatar, like desert adventures and watersports, that you won't get to on this layover, but that's just a reason to come back!
Just remember, life happens, and this timeline doesn't account for any unexpected detours or delays you may come across along the way. If you're doubting whether or not you have time to do something, err on the side of caution and head back to the airport.
With that warning out of the way, let's get started with the itinerary!
Museum of Islamic Art and MIA Park
Embark on a journey through Islamic history on a trip to the Museum of Islamic Art, which is lauded as one of the finest museums on the planet, and easily one of the most iconic museums in Qatar. You'll travel through 1,400 years of Islamic art hailing from three continents as you explore the massive collection at this top-notch museum.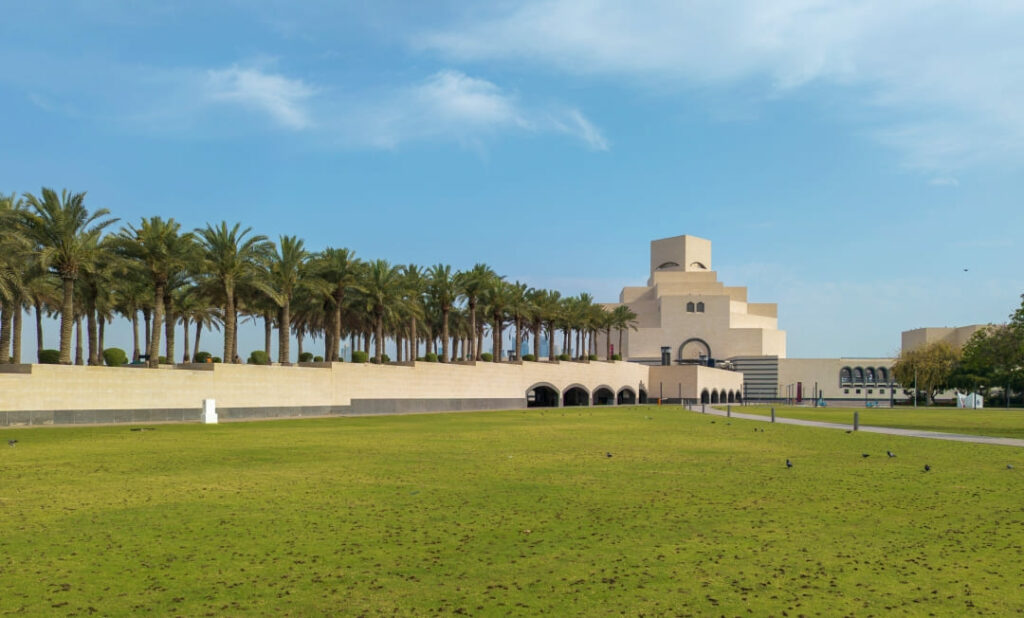 Designed by the legendary Chinese-American architect I. M. Pei and perched on an artificial island, the museum is a masterpiece from the outside as well as the inside. There's far more to see inside, though, than just paintings hanging on the wall. From ceramics to jewellery, woodwork to textiles, and an impressive collection of calligraphy on display, there's plenty of variation to keep you enthralled for your entire visit.
From the Museum of Islamic Art, venture to the MIA park, a lush green space perfect for stretching your legs and breathing in some fresh air between your flights. As you walk through the park, enjoy the picturesque views of the city skyline and the sparkling blue waters of the Arabian Gulf.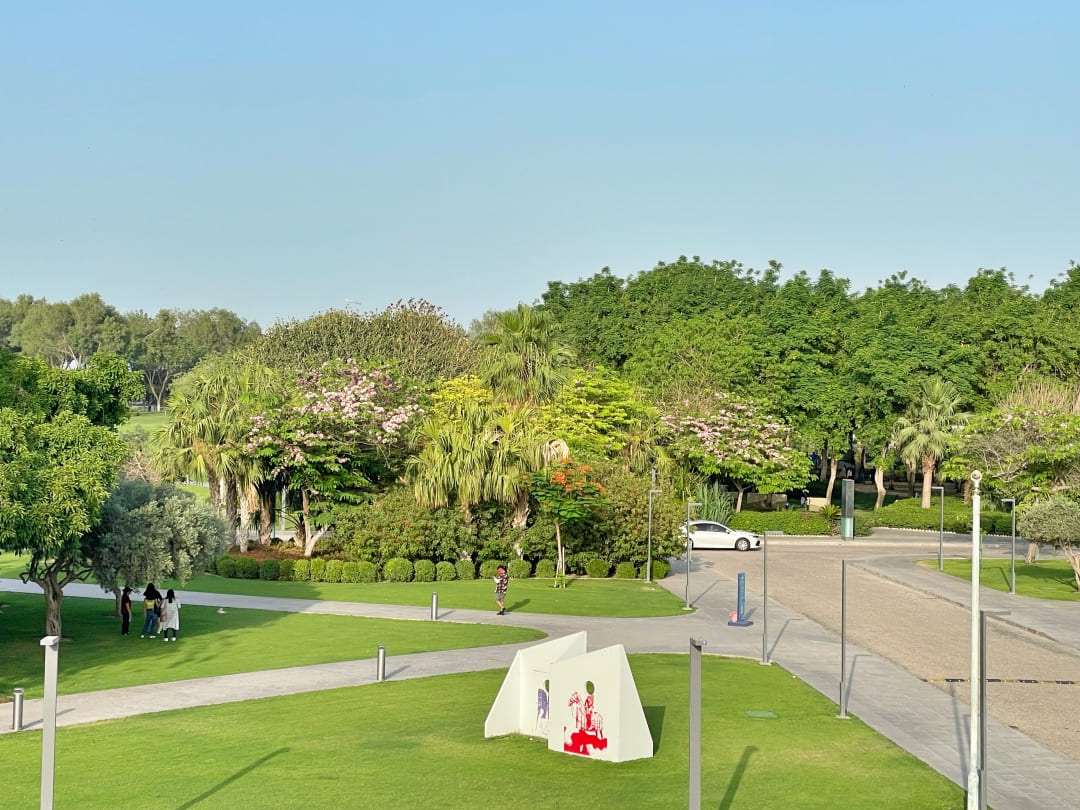 Next up, we're heading to the Mina District in Old Doha Port, a historic area that showcases the city's past and present.
Mina District in Old Doha Port
Welcome to the charming and colourful streets of the Mina District! This new district, which comes from the transformation of the Old Doha Port and was completed right before the 2022 World Cup, has over 50 cafés and restaurants and 100 shops. The candy-coloured buildings here are the main attraction, though – so strike your best pose and snap a few photos!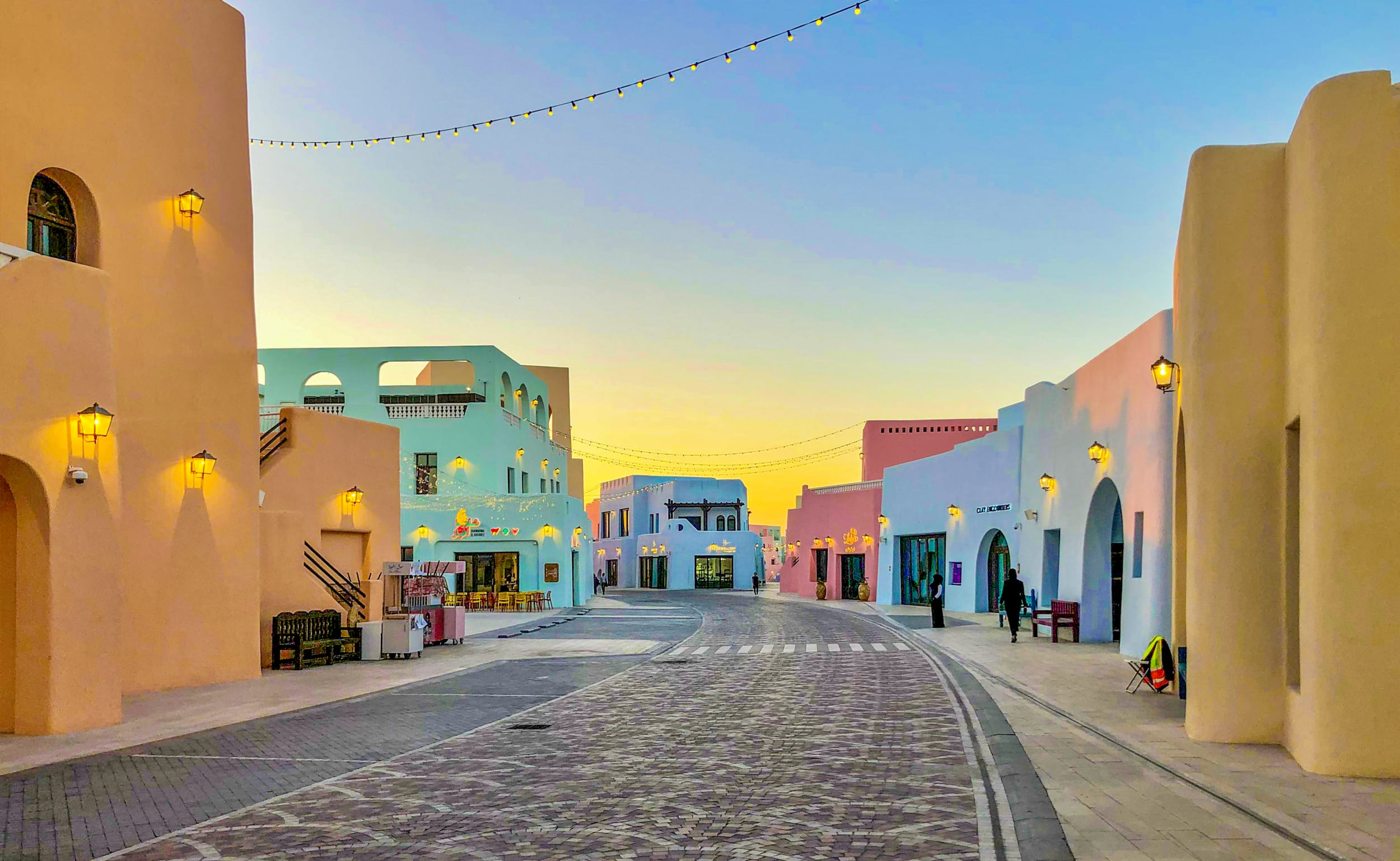 Don't miss stepping inside the beautiful Chabrat Al Mina fish market. I know, a fish market doesn't exactly sound like a must-visit, but this building has one of the most beautiful and unusual interiors you'll find in Doha.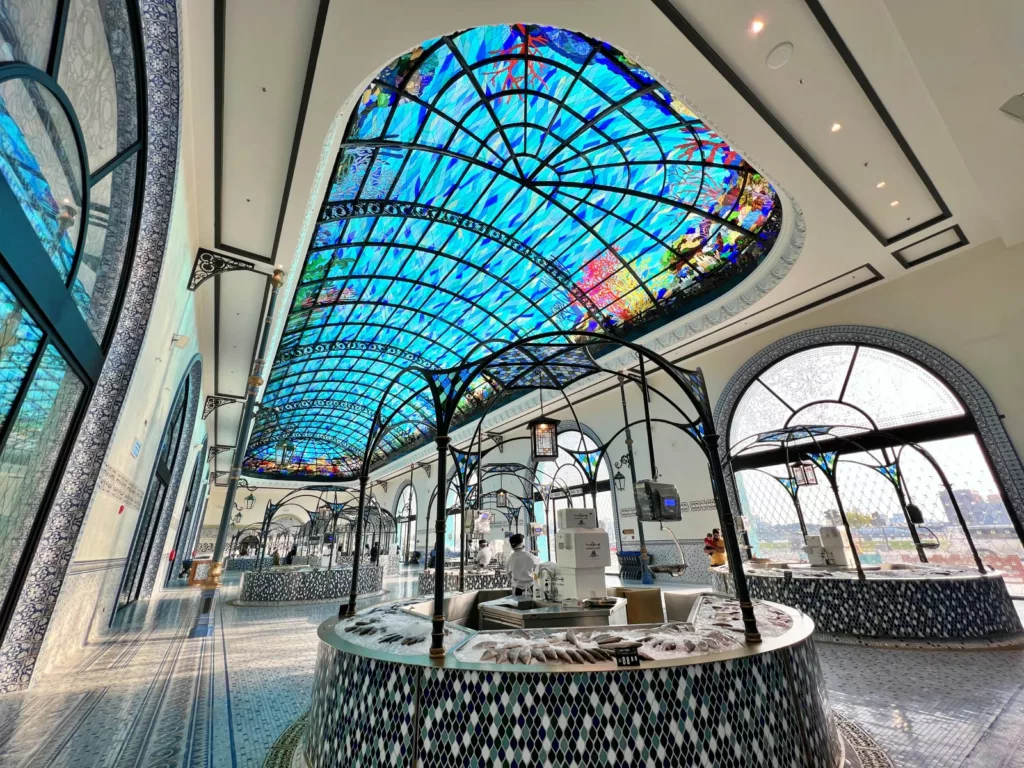 Souq Waqif
Just a stone's throw away from the Mina District lies Souq Waqif, arguably Doha's most beloved tourist magnet and the best place to immerse yourself in Qatari culture. As the social heart of Doha, this traditional market is steeped in history, having been renovated to resemble a 19th-century souq, without losing a single ounce of its charm.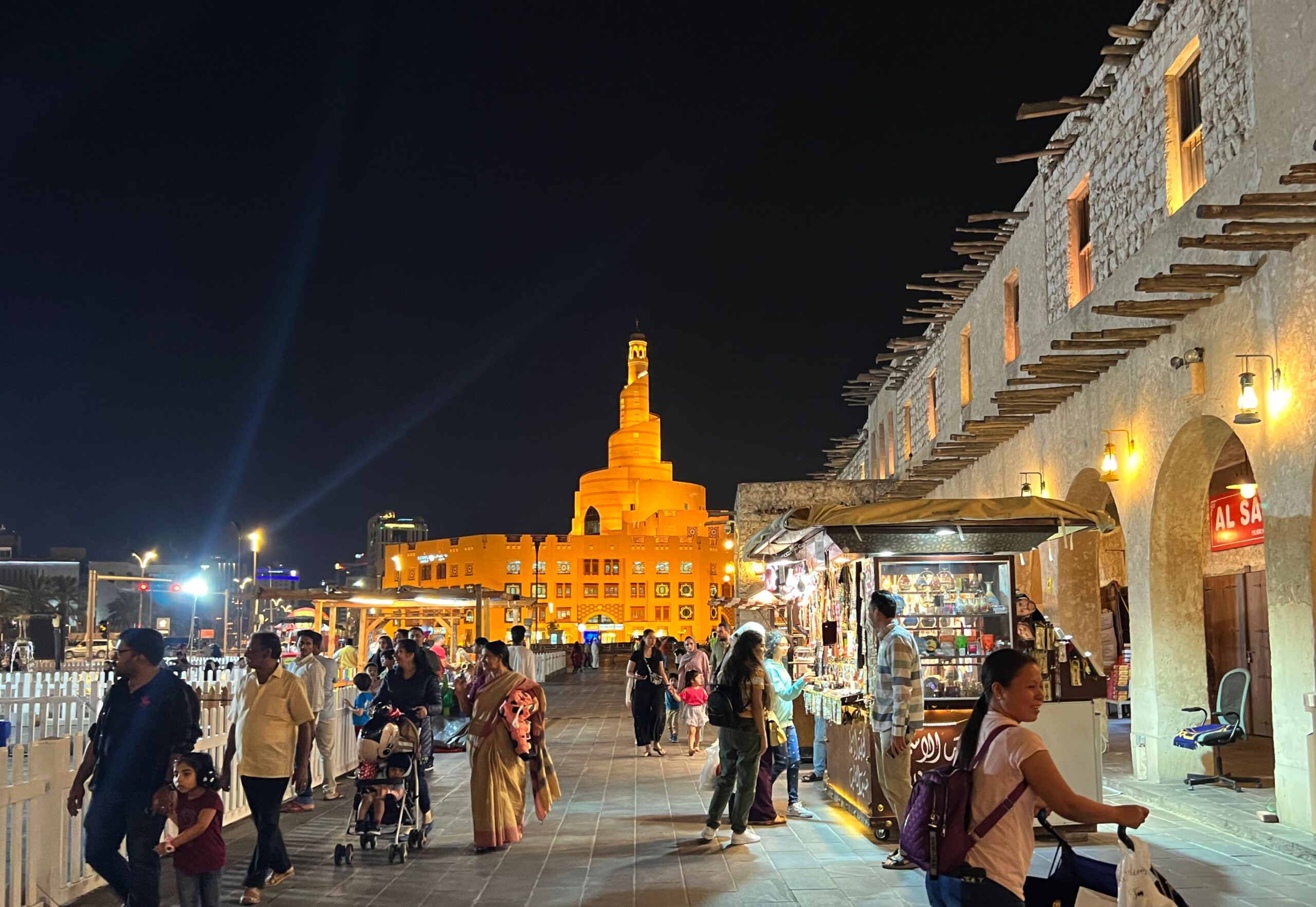 Lose yourself in the labyrinth of narrow alleyways and explore the quaint shops, brimming with an eclectic assortment of traditional Qatari garments, fragrant spices, exotic perfumes, exquisite jewellery, and intricate handicrafts.
Nearby, the Gold Souq, housed in a separate building, has over 40 jewellery shops showcasing a dazzling array of 18 and 22-carat gold pieces, along with precious gemstones, pearls, and high-quality used watches. Of course, though, you don't need to splash the cash to explore the Gold Souq – you're welcome to wander and simply ogle at the insane wealth on display.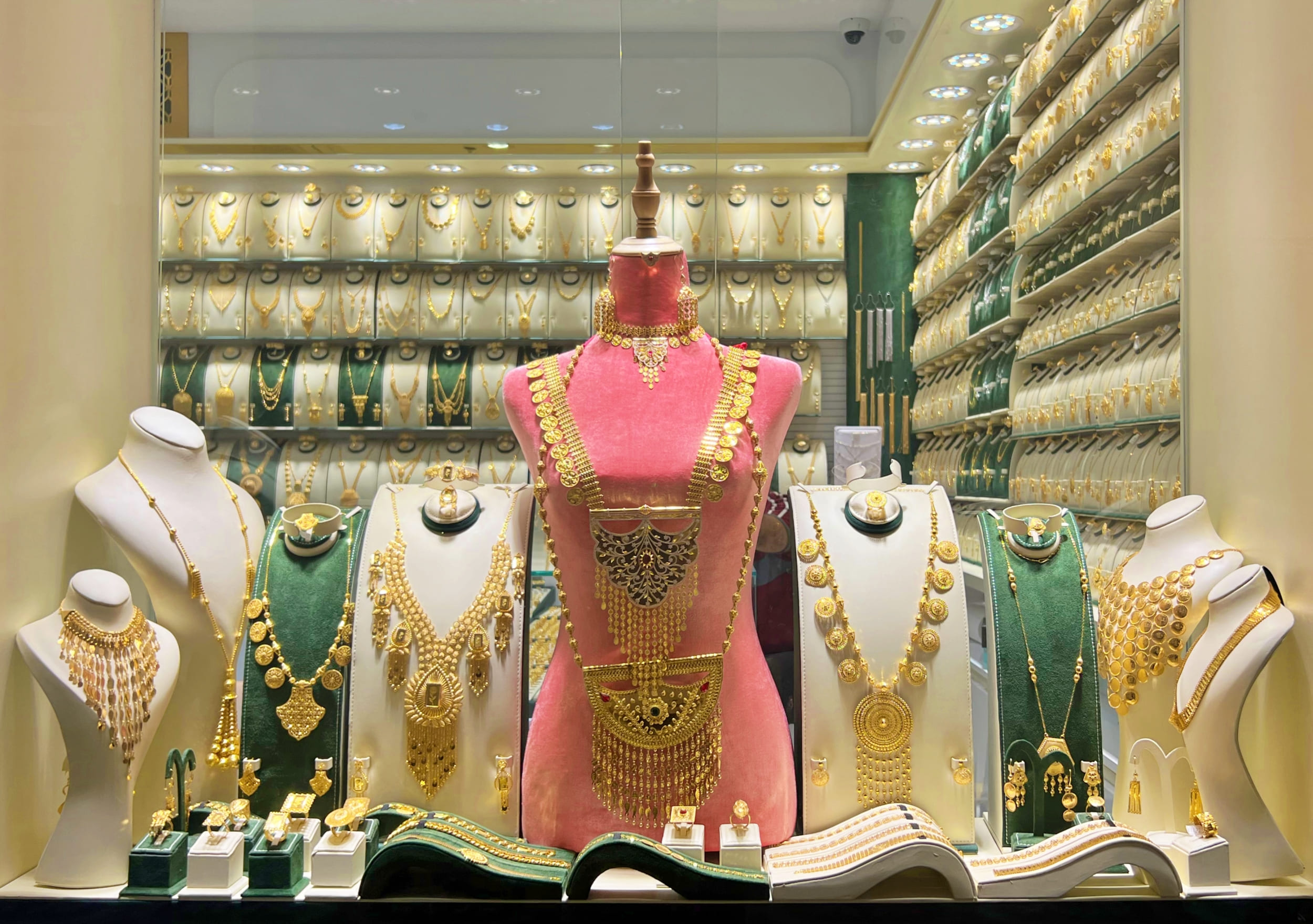 It'd be a shame to visit Qatar without sampling some of the nation's favourite dishes, and Souq Waqif is one of the best places to do this. With a wide range of restaurants serving up a huge range of dishes, you can find whatever you're looking for here. Our top recommendation is machboos, the national dish of Qatar that consists of spiced chicken with rice, but Qatari harees, porridge-like dish with wheat and chicken or lamb, is another solid option. If you're vegetarian, no worries – you can go for falafel, taboule or hummus at one of the Souq Waqif's many Middle Eastern restaurants.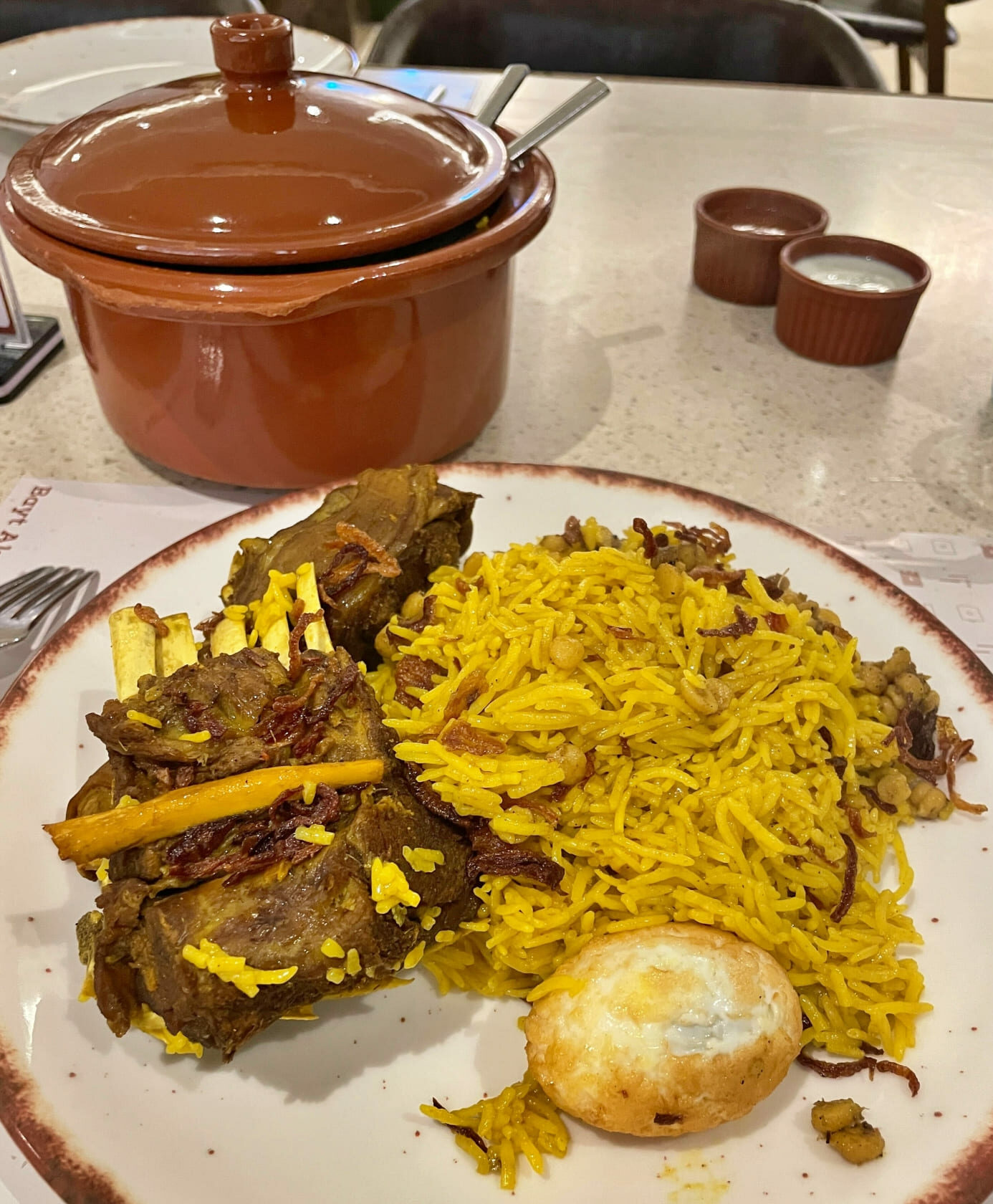 Take a moment to unwind and recharge with a leisurely coffee or tea break at one of the many traditional cafes dotting the souq. Savour the unique flavours of Karak, the Qatari tea, a fragrant mint tea, or a robust Turkish coffee, accompanied by sweet, succulent dates, as you bask in the charming atmosphere and soak up the sights and sounds of this bustling marketplace.
A visit to Souq Waqif would be incomplete without stopping by the Falcon Souq, a unique market dedicated to the promotion and sale of falconry equipment and the majestic birds themselves. Here, you can witness the ancient art of falconry and its importance to Qatari culture. This is one of the top things to know about Qatar.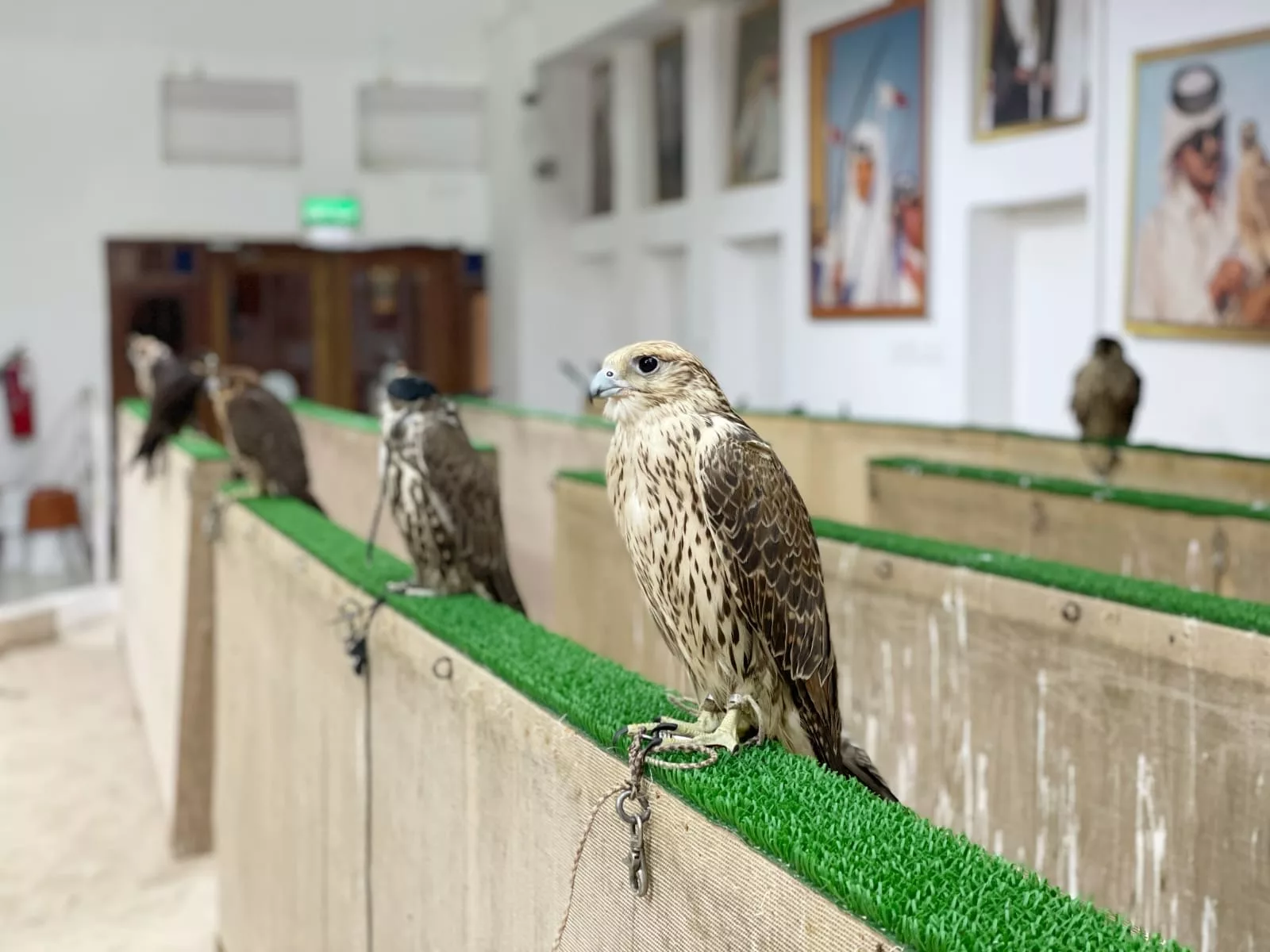 If you have time and want to immerse yourself further in the local art scene, you could stop by Souq Waqif's Art Centre, a hub dedicated to promoting and preserving Qatari art and culture. It's right in the centre of Souq Waqif.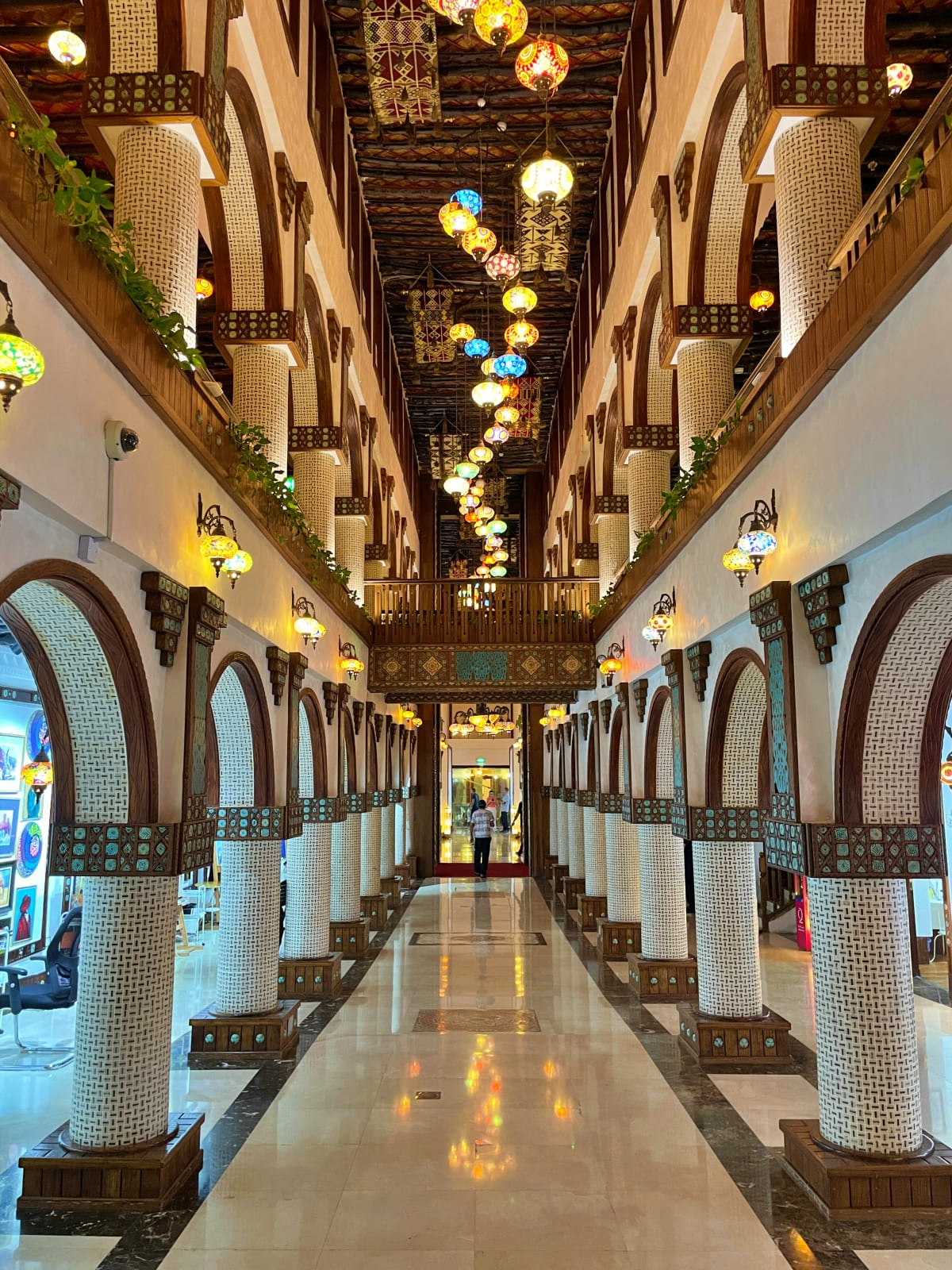 With more time at your disposal, you would likely enjoy exploring Msheireb, a short stroll away from Souq Waqif. Msheireb is an up-and-coming district that offers plenty of things to do, from exploring unique shops that sell one-of-a-kind items, to sampling delicious cuisine at trendy restaurants, or simply unwinding at hip, modern cafes.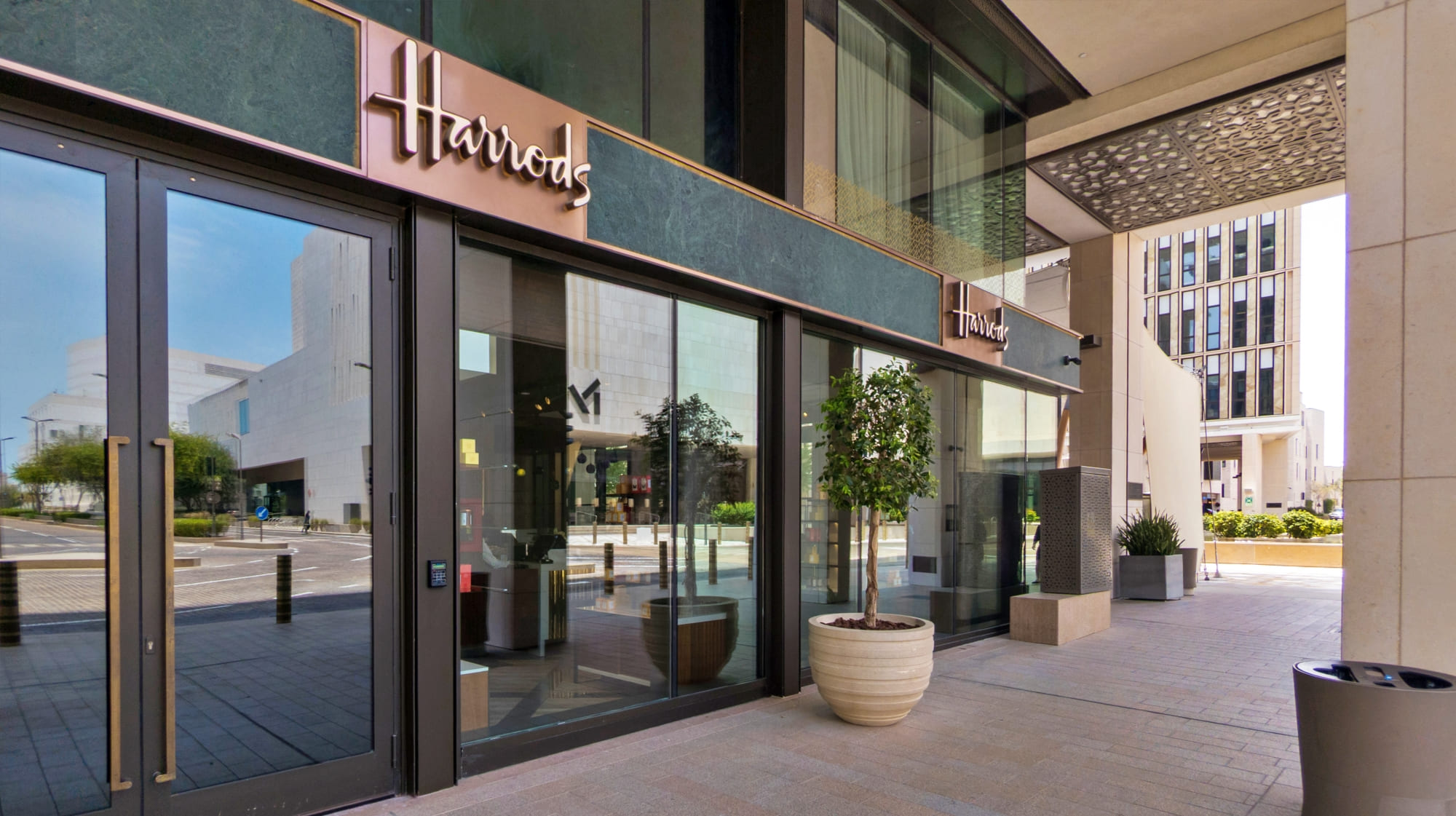 Katara Cultural Village
Next up, head to the Katara Cultural Village, a fascinating cultural hub that celebrates the region's artistic heritage.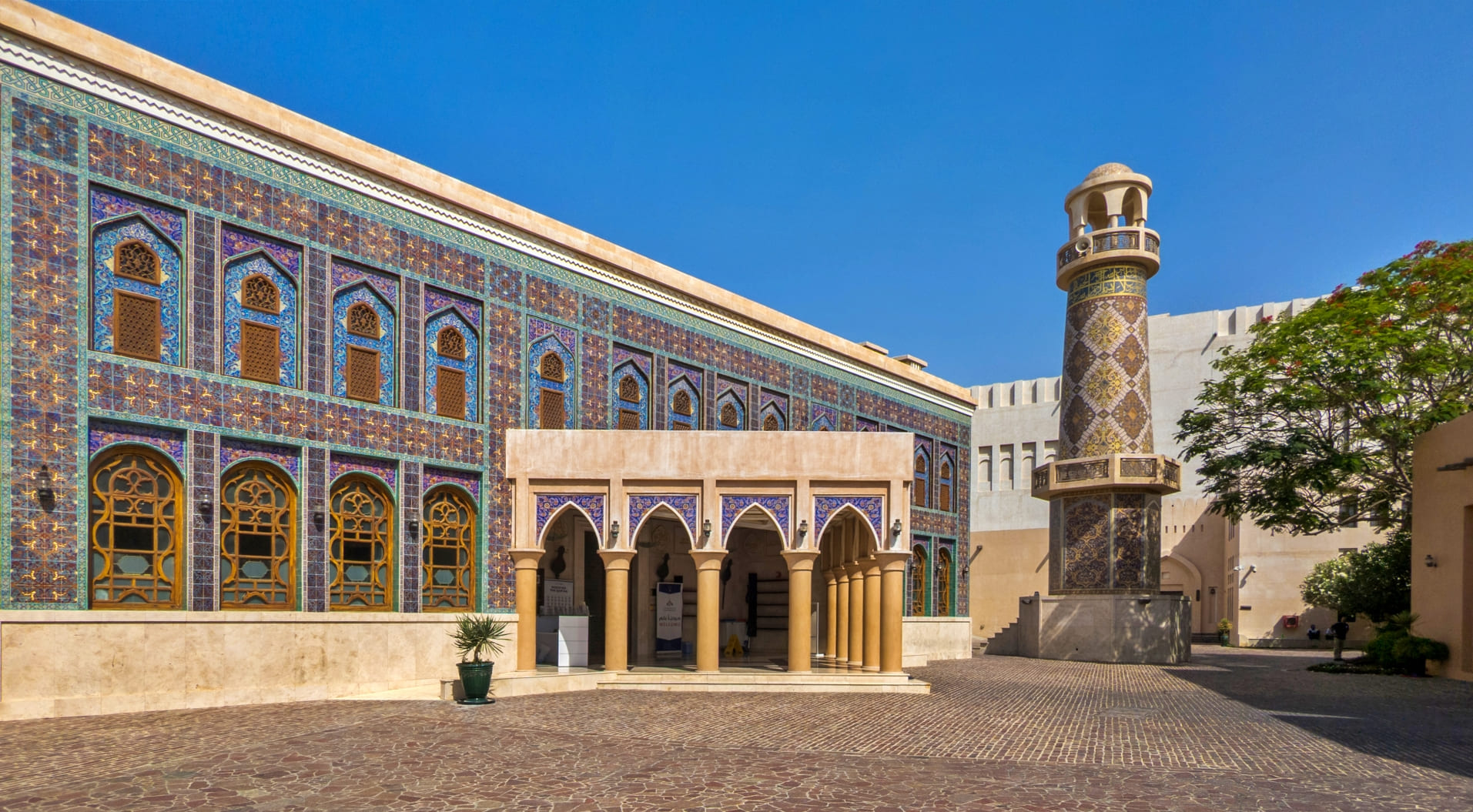 As you journey from Souq Waqif to Katara Cultural Village, you'll likely pass by Doha's picturesque Corniche. This scenic route offers breathtaking views of the West Bay towers, skyscrapers that define Doha's skyline.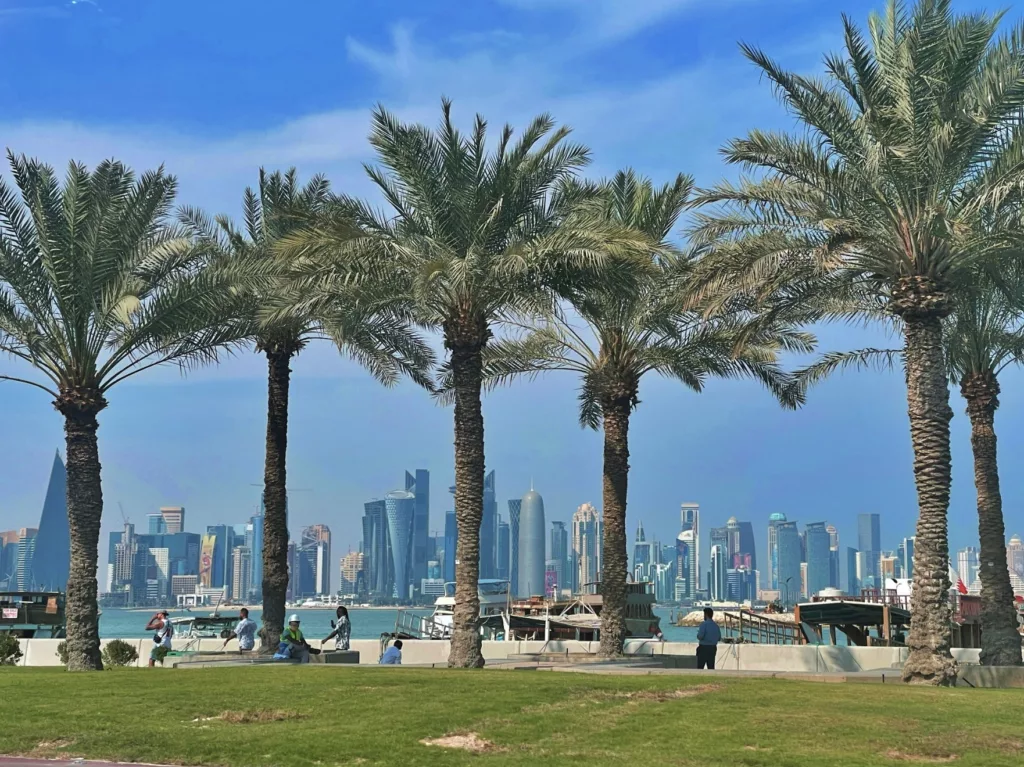 Of course, you should also keep an eye out for the iconic Doha Tower (Burj Doha) and Tornado Tower, two of Qatar's most beautiful buildings. If you're lucky, your taxi driver might even point them out as you pass by.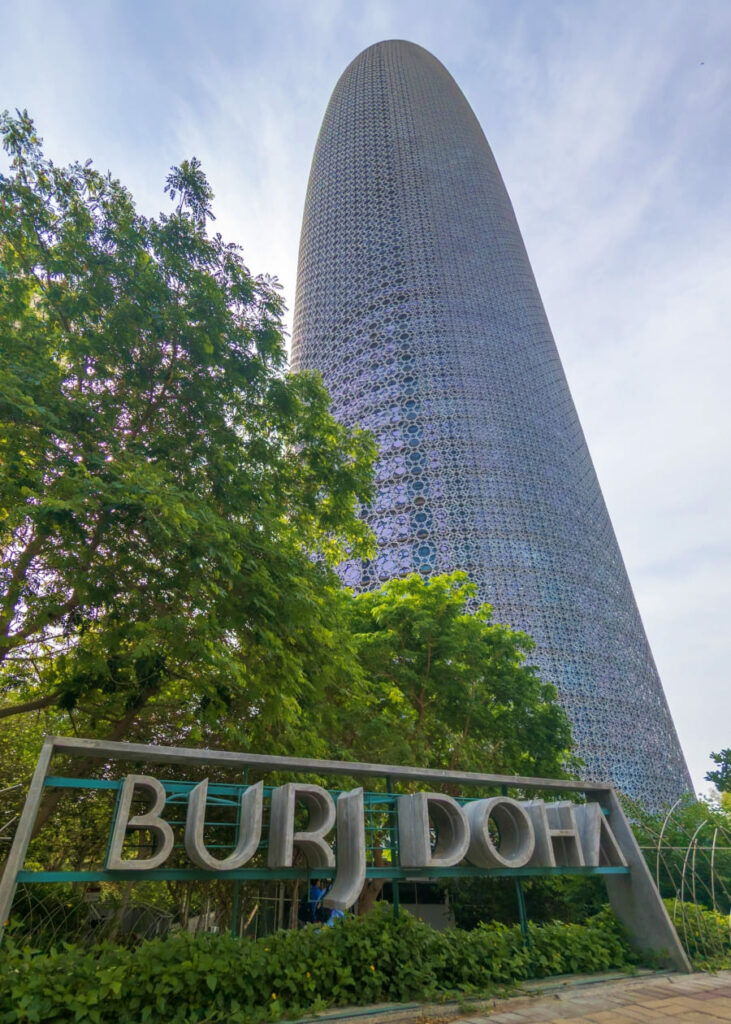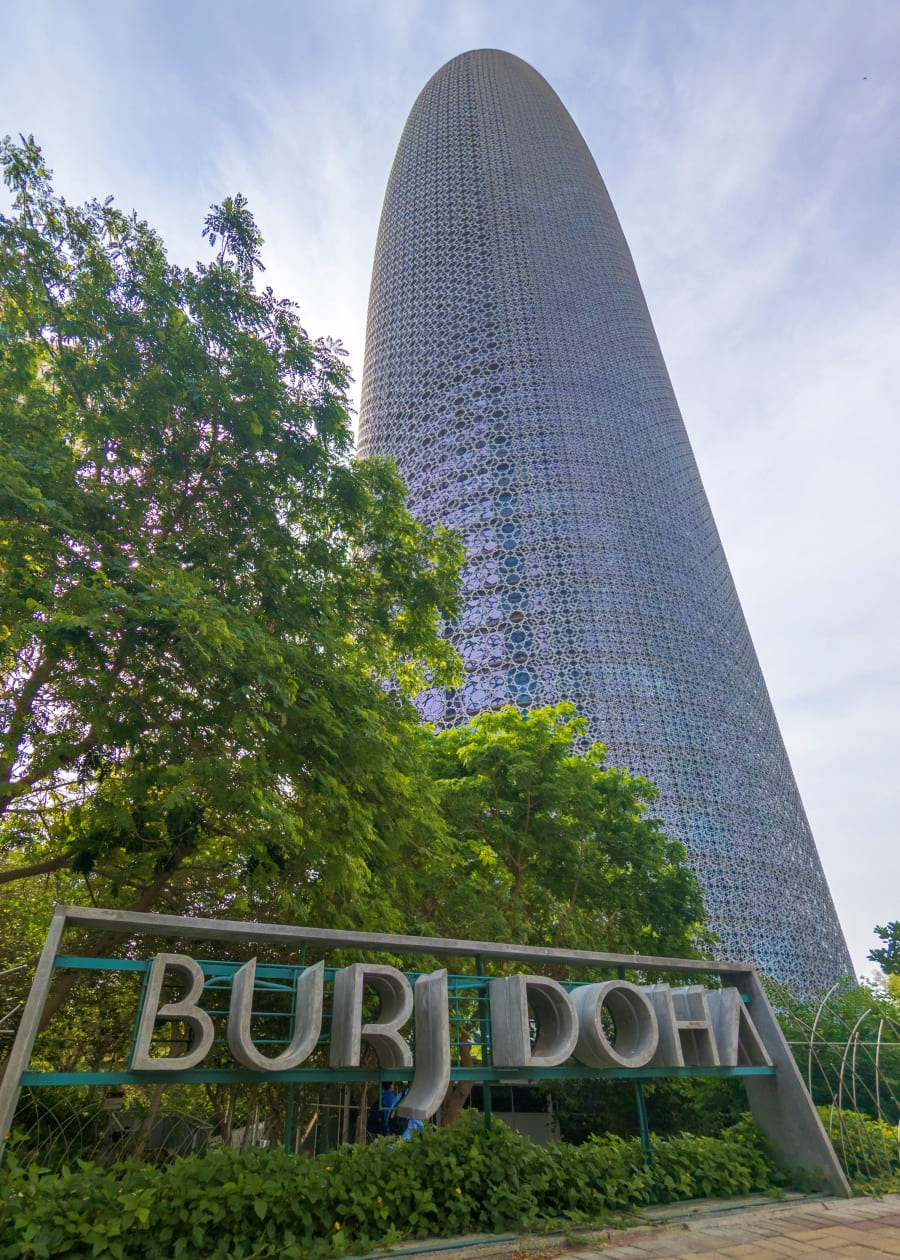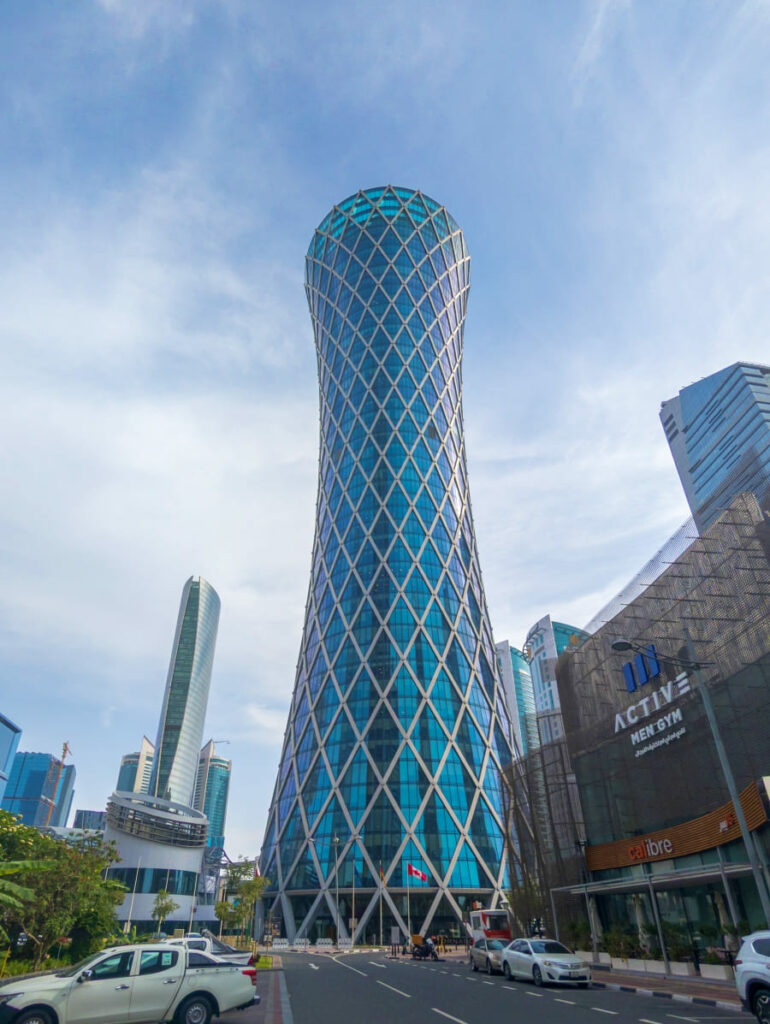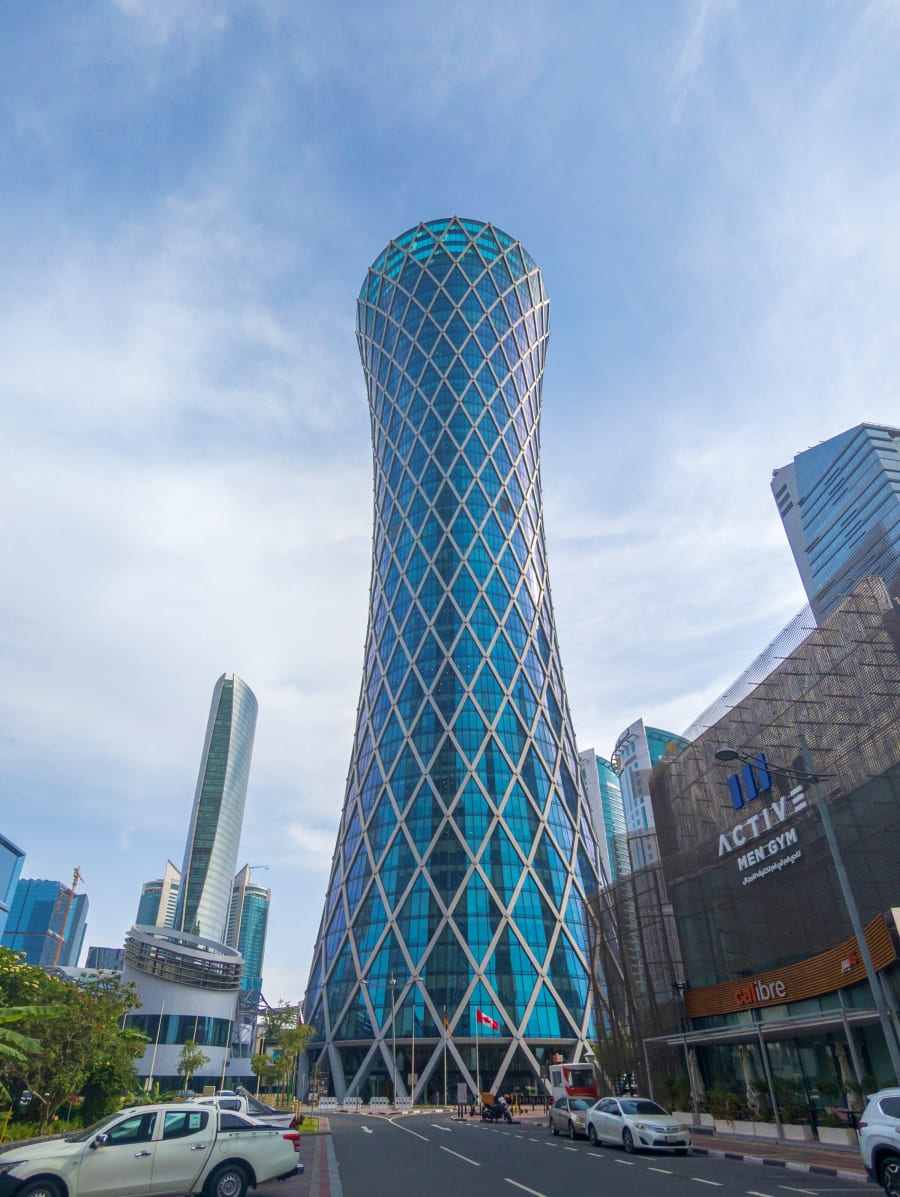 Once you arrive at Katara Cultural Village, start your exploration with a bang at the Pigeon Towers, traditional structures that symbolize the region's historical connection with pigeons. It's a little bizarre, that's for sure, but these buildings are some of the most photo-worthy in the country!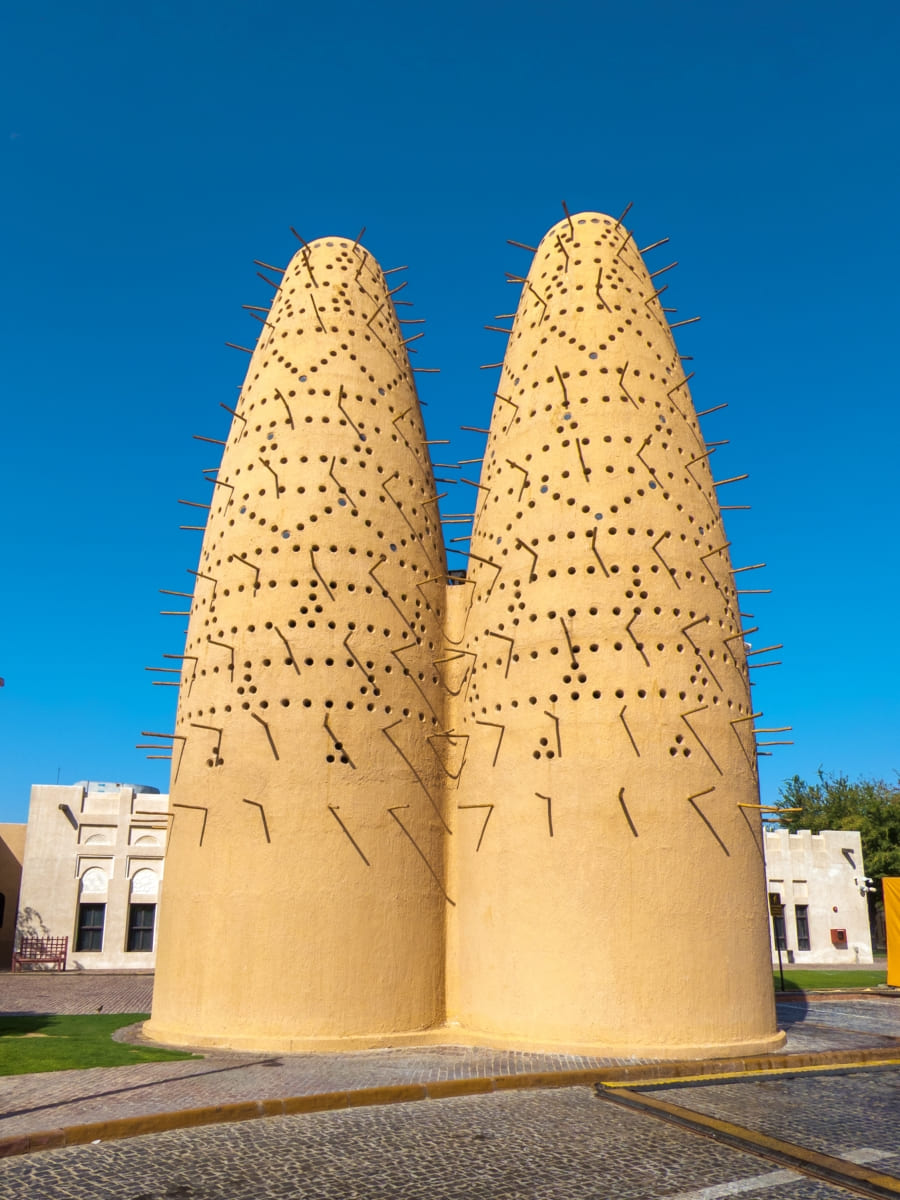 Next, head to the Katara Art Centre to discover contemporary art exhibitions featuring both local and international artists. This is your chance to dive deeper into Qatar's art scene, providing you with a deeper understanding of the region's creative community.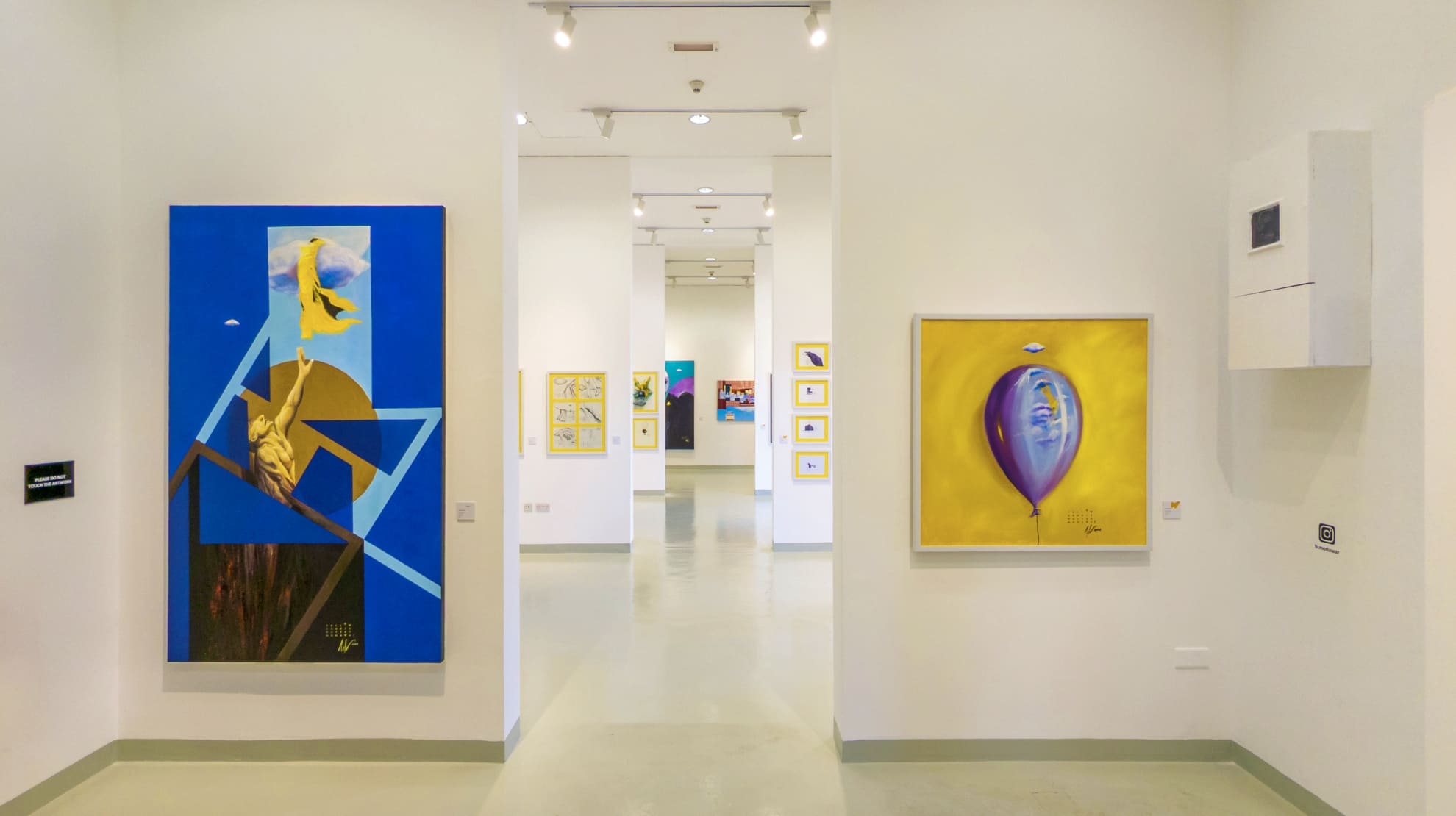 Then, make sure to visit the elegant Katara Mosque, an outstanding example of Islamic architecture. You won't be able to stop yourself from marvelling at the intricate geometric patterns and vivid colours that adorn the mosque's walls.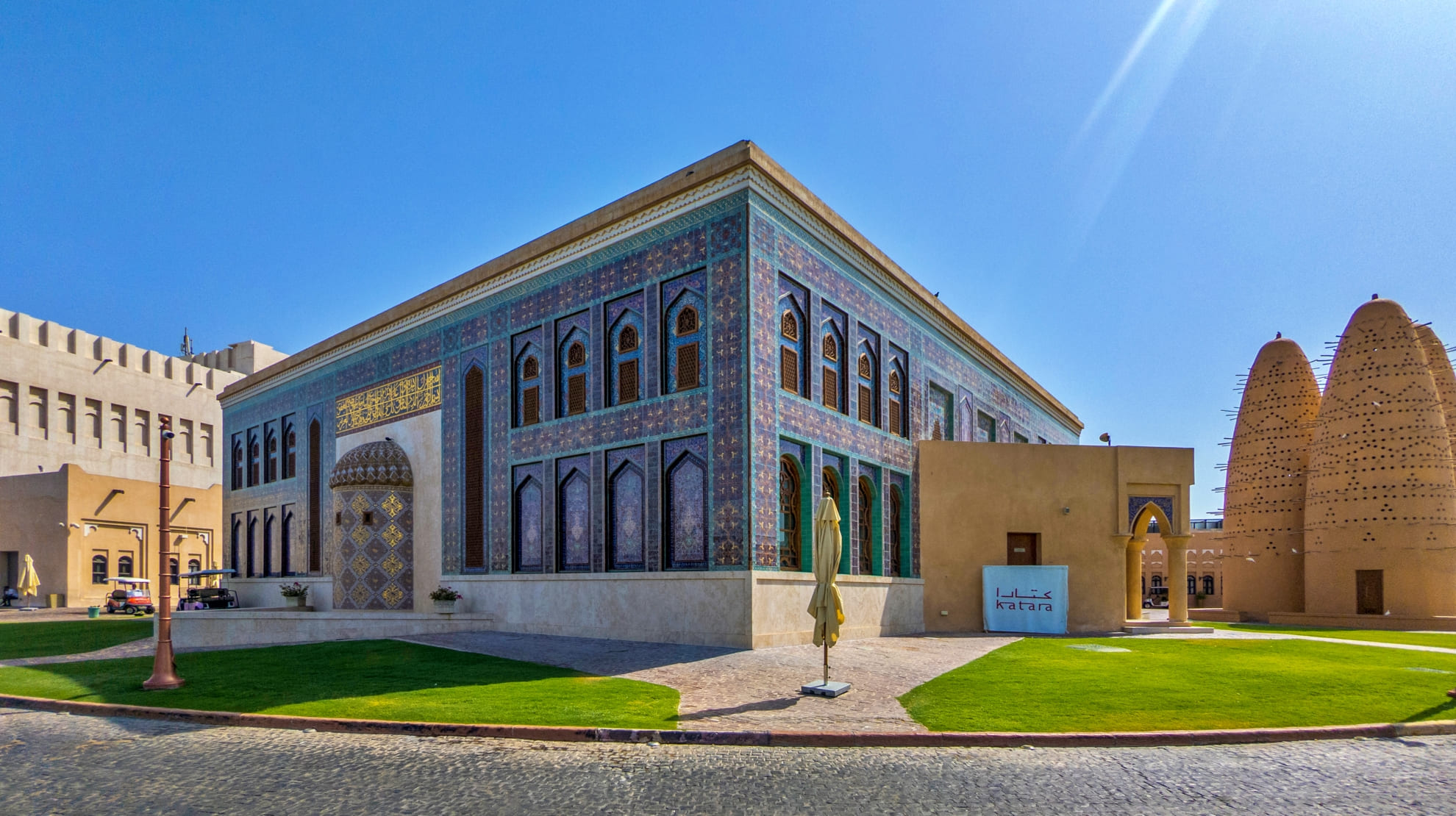 Last but not least (phew, it's been a busy day!), get ready to be wowed by the Katara Amphitheatre, a performance venue inspired by ancient Greek design.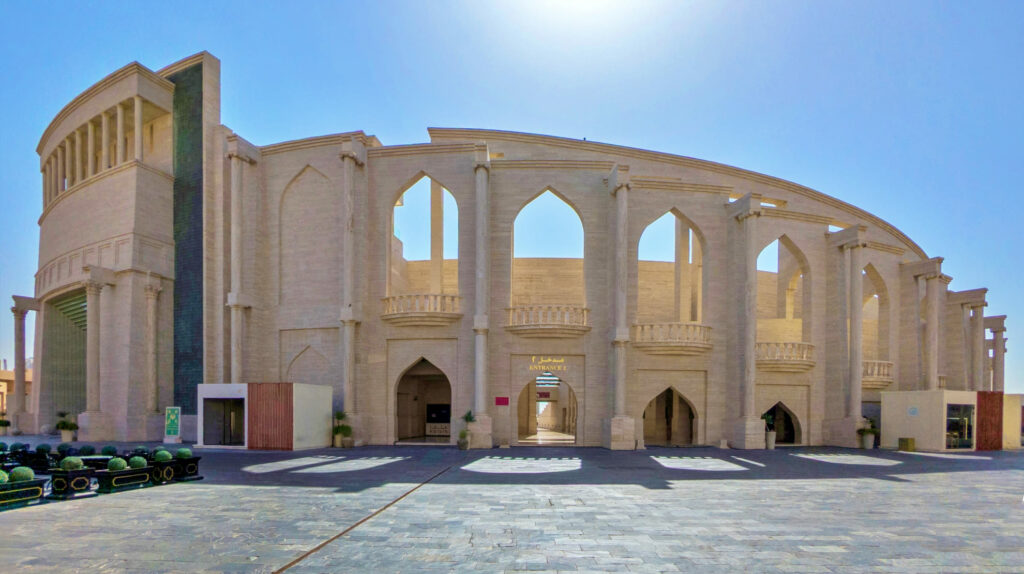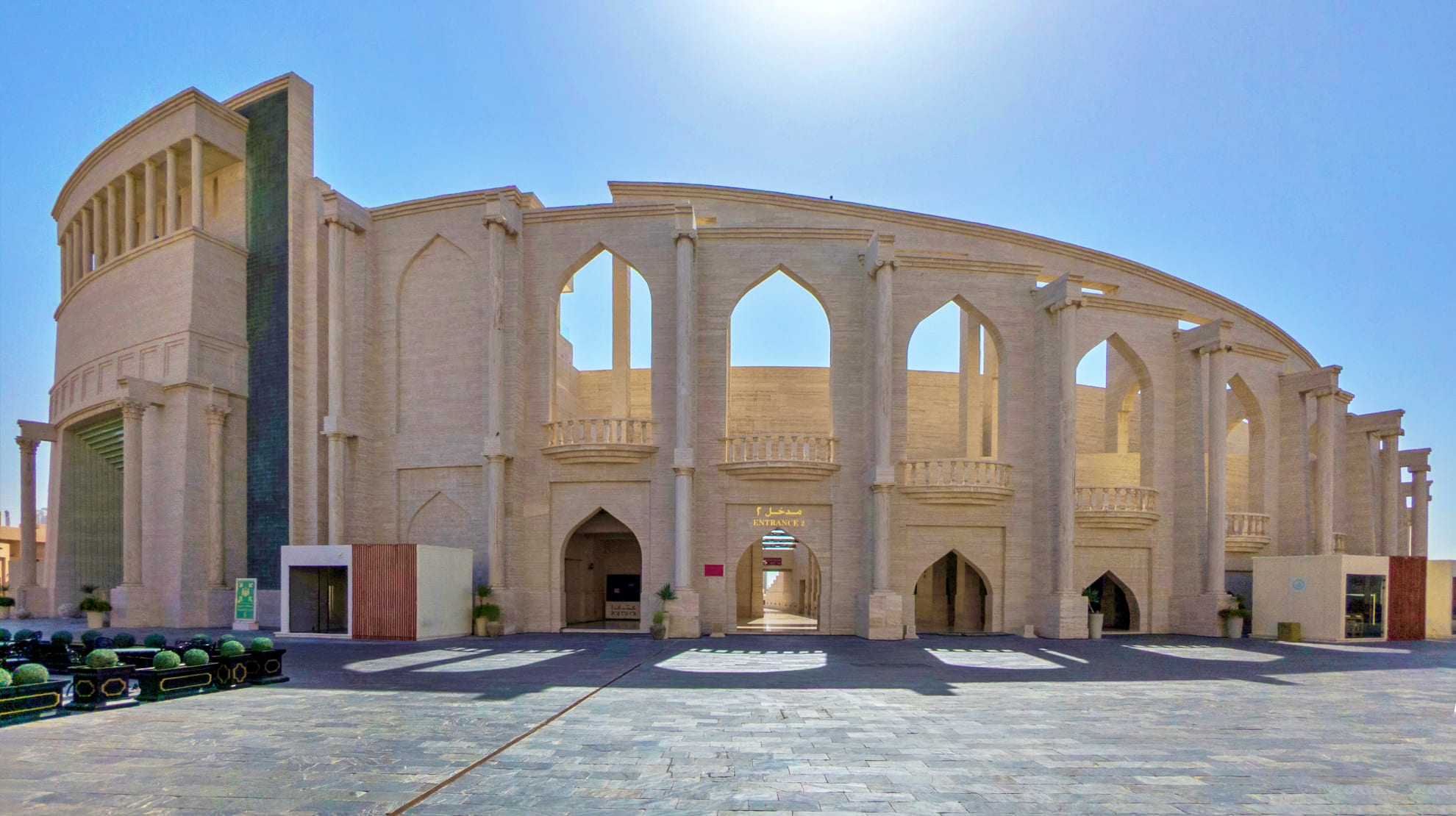 The Pearl Island
If you still have time to spare (and be honest with yourself here – you don't want to miss your flight!), head to the Pearl, a luxurious neighbourhood located on a man-made island. Here, you can explore the captivating Qanat Quartier. This Venice-inspired residential and commercial complex spans nearly four million square meters, blending the modern and the traditional.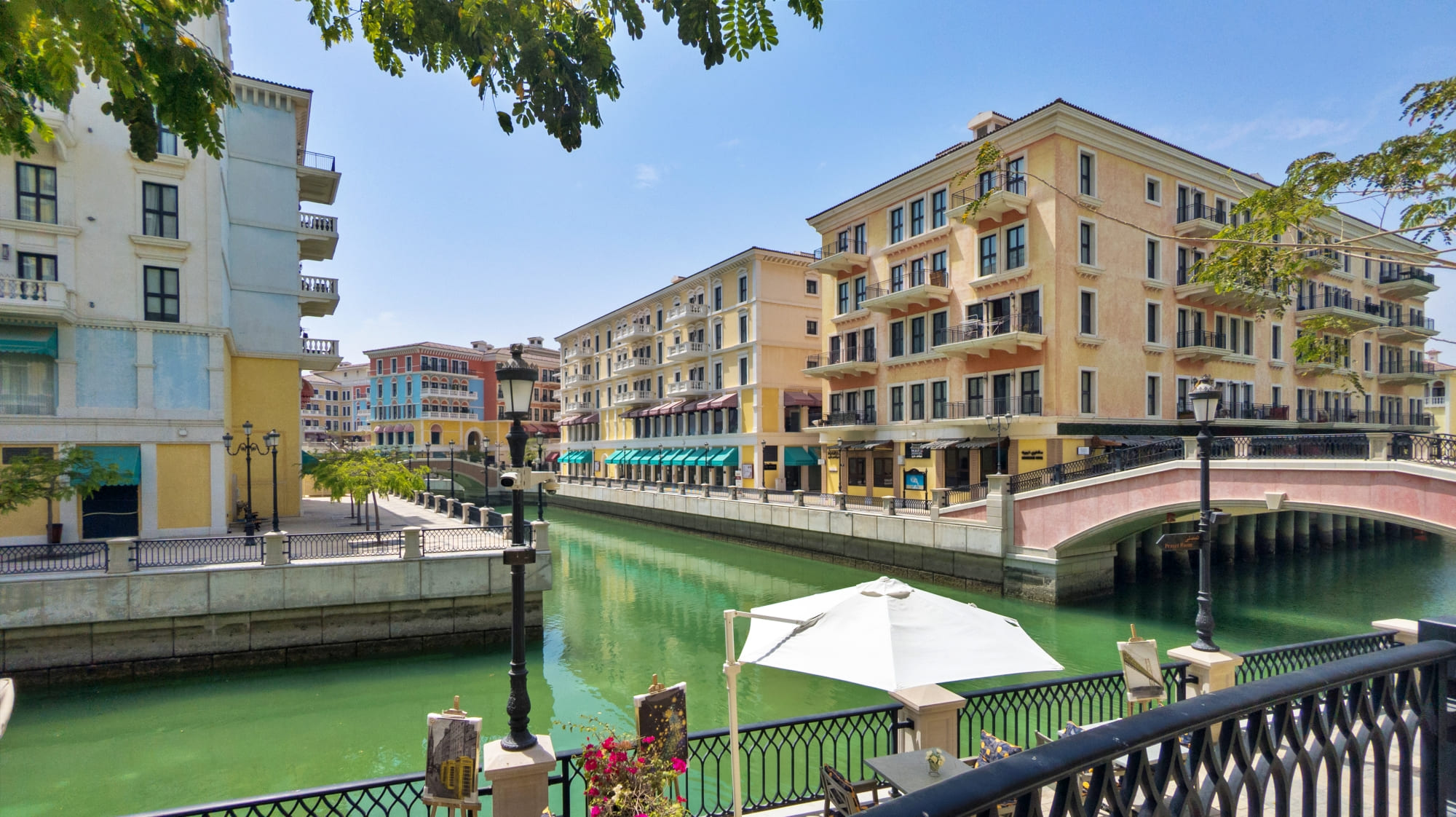 As you stroll along the picturesque canals, take time to admire the majestic yachts, luxurious villas, and charming cobblestone streets. You'll soon agree that this area is like a little slice of Europe in the heart of Qatar.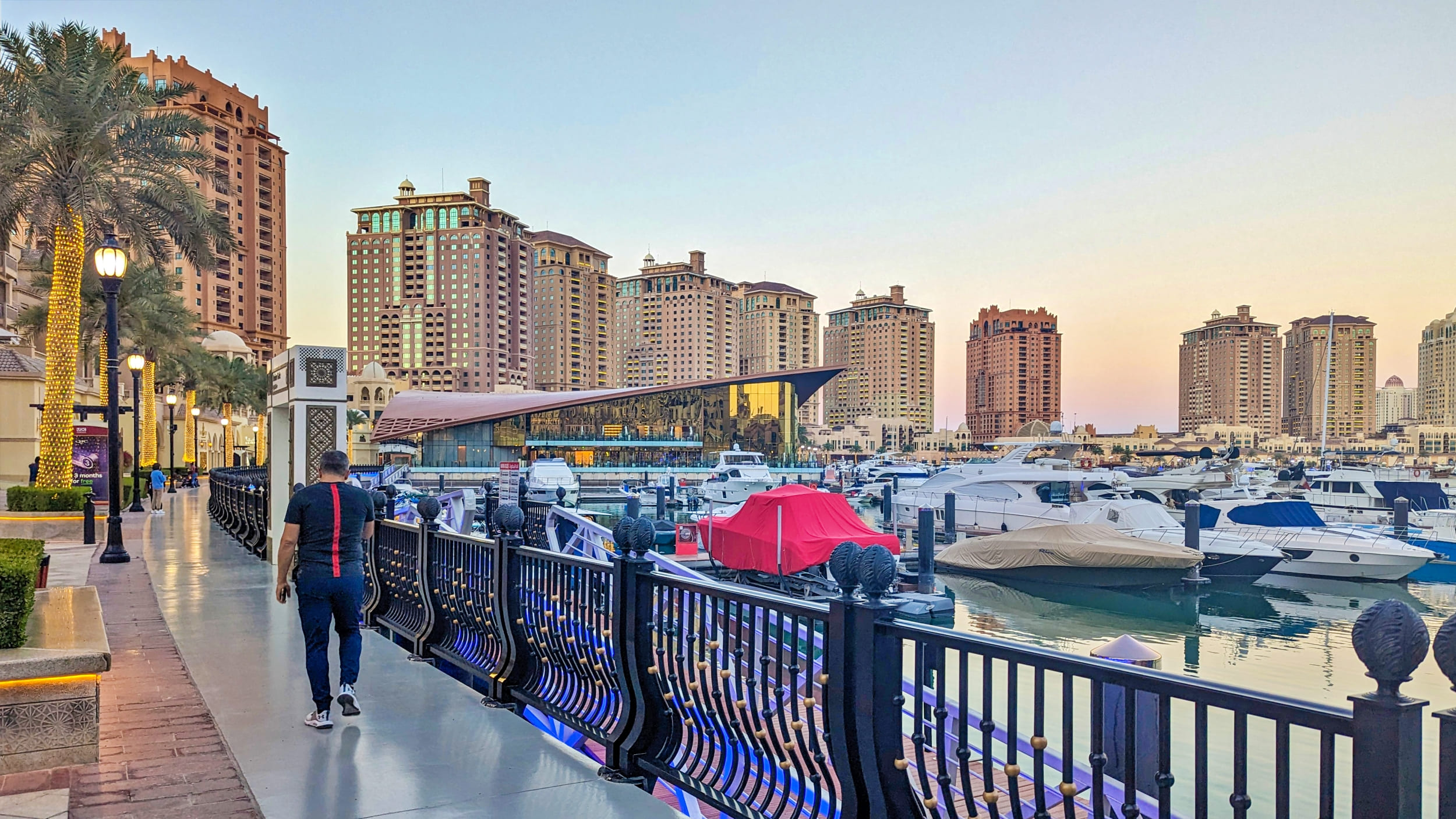 Of course, this wouldn't be Qatar if there wasn't the opportunity for shopping! As you explore, you'll pass world-renowned brands, local designers, and unique art in the luxury boutiques and art galleries that the area is famous for.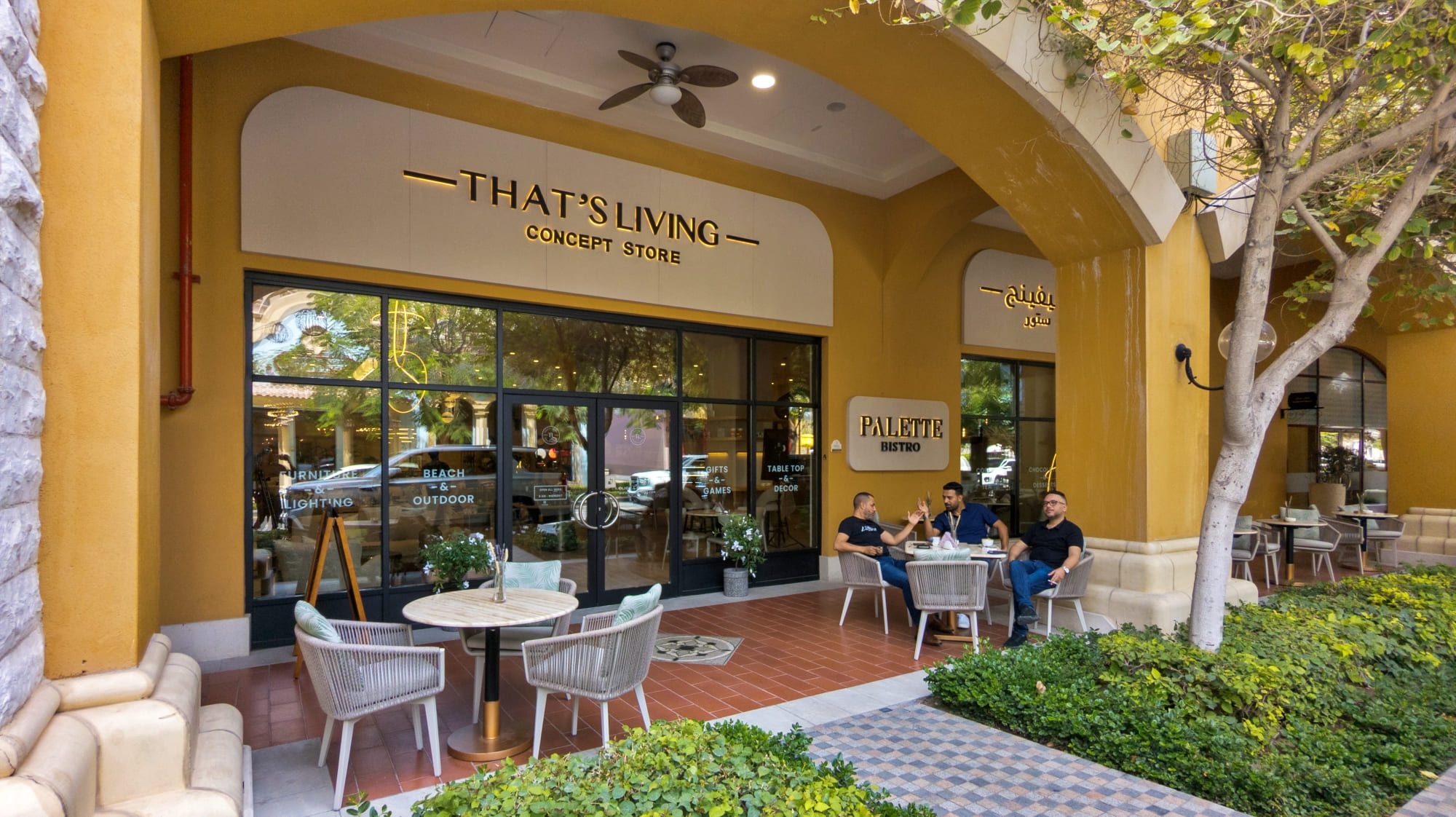 Spend your final minutes in Qatar kicking back with a coffee or snack at one of the many charming cafes or restaurants lining the marina. It's been a whirlwind few hours, but well worth it. You've only spent eight hours in Qatar, yet you've seen so much! The good news is, there's plenty more to explore when you come back.
What Should I Wear in Qatar?
When visiting Qatar, there are a few things worth bearing in mind when it comes to deciding what to wear. The locals value modesty, so it's important to dress respectfully, covering your shoulders and knees – regardless of your gender.
Loose-fitting clothes made from lightweight, breathable fabrics are perfect for coping with the hot climate. And ladies, no worries – you don't have to cover your hair unless you're visiting a mosque.
Is It Worth Extending My 8-Hour Stopover To Spend More Time in Qatar?
Absolutely! You'll only be able to scratch the surface of Qatar's wonderful attractions on a stopover, and we can guarantee you'll wish you had more time!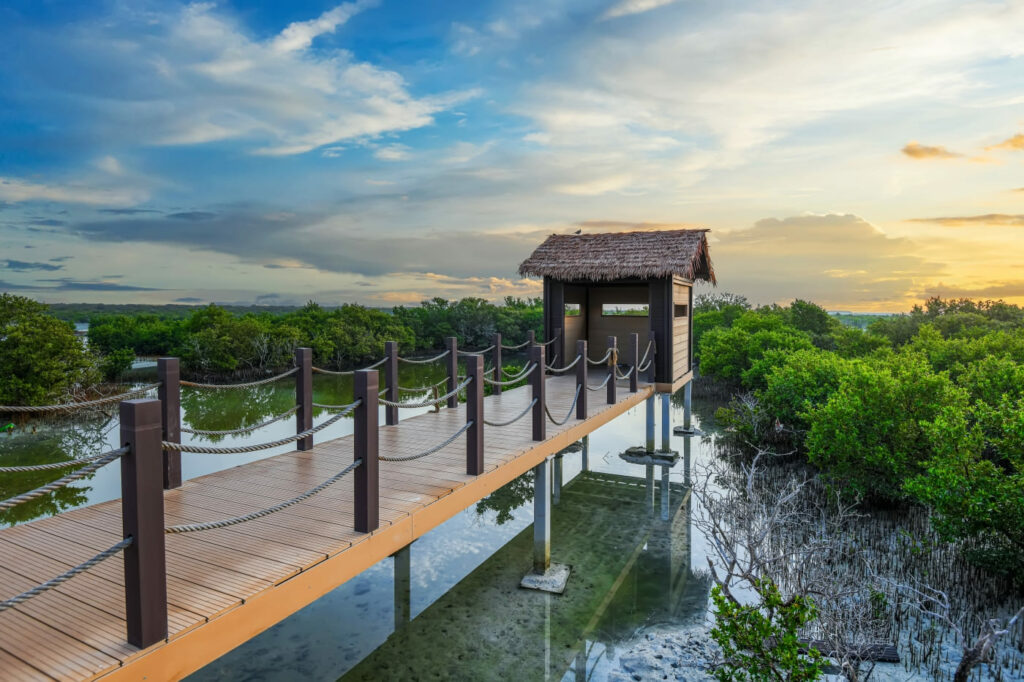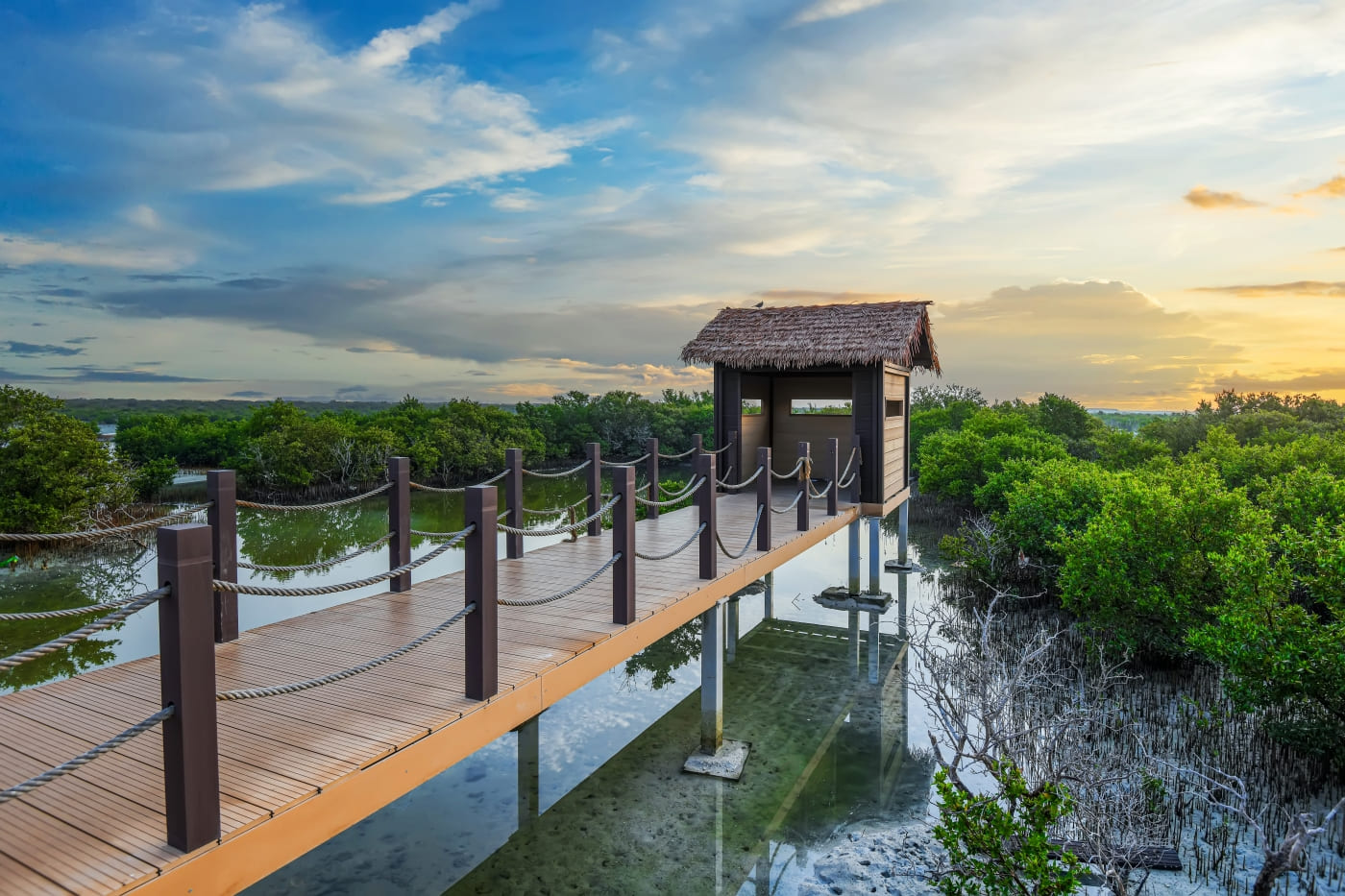 With a couple of extra days in Qatar, you could head out on a desert safari, kayak through the lush mangroves of Al Thakira, or visit Al Zubarah, a UNESCO World Heritage Site. If you're travelling as a family, you'll also find plenty of family-friendly activities like theme parks and water activities while staying at one of Qatar's many luxury spa resorts.
If you require further incentive to stay overnight, Qatar Airways provides attractive stopover packages, with 4-star hotel accommodations starting at a mere $14 per night!
What's the Best Way To Get Around on a Stopover in Qatar?
The most convenient way to get around during your stopover in Qatar is by using ride-hailing services like Uber. Prices on these apps are usually cheaper than traditional taxis, and you have the added peace of mind of tracking your car.
Of course, traditional taxis are also readily available and are a reliable way to get around – especially if the rideshare apps are experiencing "surge" pricing and quoting you eye-watering prices!While the Doha Metro is one of the fastest in the world and connects directly to Doha airport, it's probably best to stick to taxis for your layover since you'll be so short on time. You'll want to squeeze every possible second out of your time in Qatar, so it's worth paying slightly more for the quicker options.